People-first Streets
Short-term Action Inspiring Long-term Change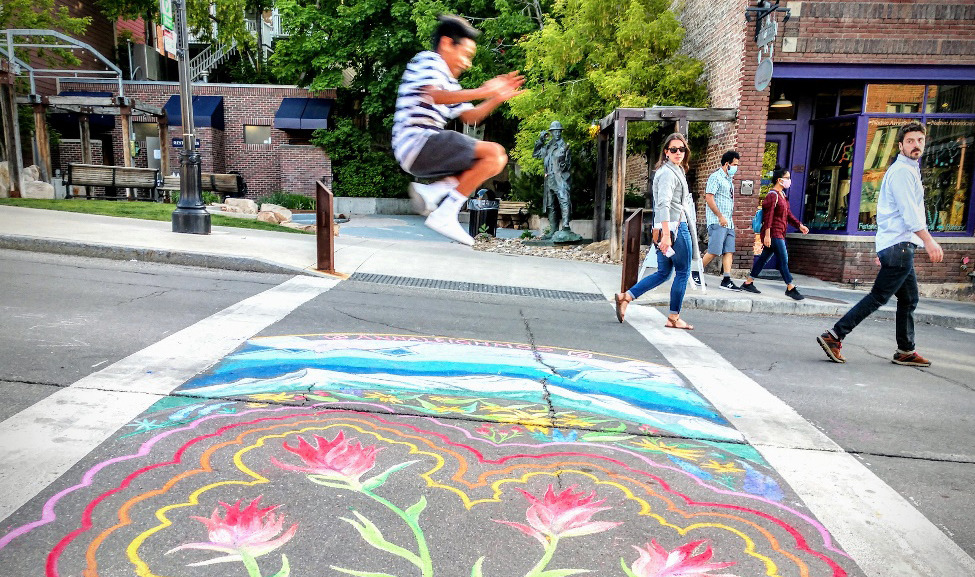 Since the mid-20th century, American cities have been overwhelmingly designed for the automobile first, creating streets and public places that are unsafe and uninviting to bike, walk, and socialize in. People around the world are taking back their streets using tactical urbanism—demonstration projects using temporary and inexpensive materials—to show how inviting our public spaces can be.
Park City Municipal launched People-First Streets in May 2021 to give residents an opportunity to engage in city-sanctioned tactical urbanism. We have heard residents' desires for bold action and safer streets.
Through this program, residents will lead projects, in partnership with City staff, to temporarily change local streets into places that put people first.
Examples
Tactical urbanism projects are used anywhere people want to prioritize an inviting and livable built environment over automobile speeds. There are many great examples locally and abroad that can inspire your project.
Examples of tactical urbanism are available from following sources:
"Streetfight: Handbook for an Urban Revolution" by Janette Sadik-Khan and Seth Solomonow
"Tactical Urbanism: Short-term Action for Long-term Change" by Anthony Garcia and Mike Lydon