Eligibility
Who is eligible to participate?
Park City residents and employees of Park City businesses are eligible to propose and lead a project. Anybody, regardless of where they live, may volunteer on project installation day.
Which streets are eligible for transformation?
Local streets with posted speed limits of 25mph or less are suggested canvases for your tactical urbanism project.
Available Materials
Park City's Transportation Planning department manages a tool and supply library that consists of the following materials:
Spray chalk
Spray paint
Cornstarch paint
Paint rollers and brushes
Stencils
Traffic tape
White duct tape
Traffic cones
Vertical panels
Traffic control barricades
Various pots and crates
Brooms
Sidewalk chalk
Rotary hammer
Bicycle racks
MUTCD traffic control signs
Shipping pallets
Astro turf
Speed radar gun
Pneumatic tube counter
There are many more materials that can be used in a tactical urbanism project. We encourage you to scan through the Tactical Urbanist's Guide to Materials (tacticalurbanismguide.com) for ideas. Depending on the cost and reusability of the proposed material, the City may ask the volunteer group to supply the material.
Suggested Temporary Treatments
Depending on how you want to temporarily change your street, you may choose to implement a few of these tried-and-true treatments. This is not an exhaustive list. Project leaders may suggest treatments not on this list.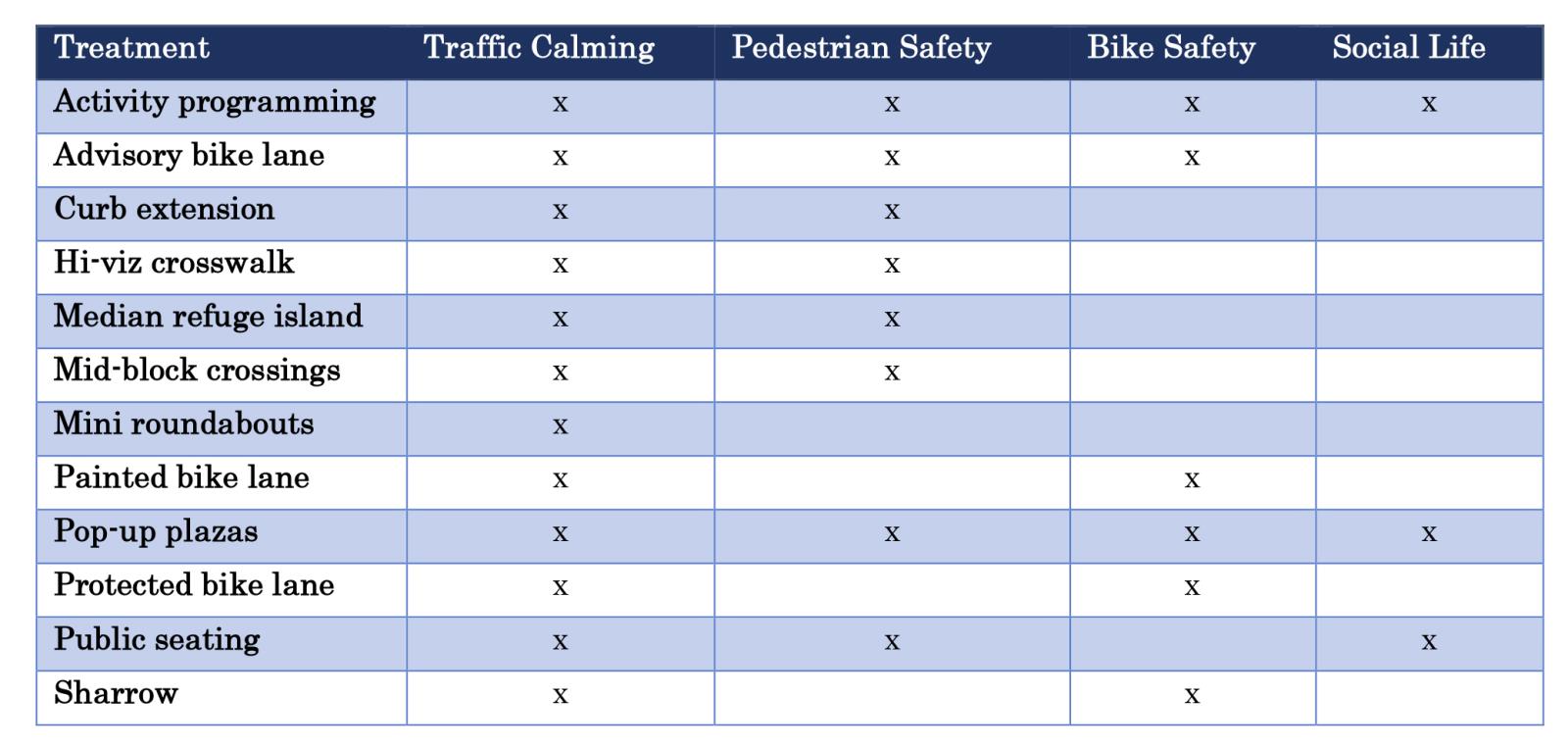 Traffic Control Protocol During Project
Park City Municipal will work with project leaders to keep volunteers safe during project installation and tear-down. This may include temporary full or partial street closures, barricade installations and traffic management.