Park City Forward - A Transportation Blueprint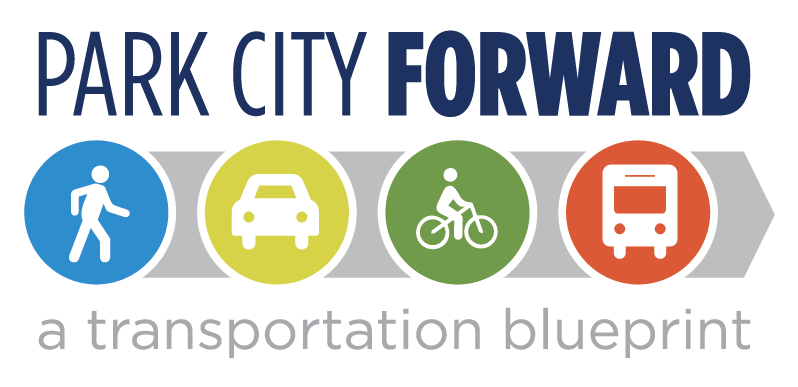 What is Park City Forward?
The Park City Municipal Corporation recently initiated Park City Forward – A Transportation Blueprint as an update to the 2011 Transportation Master Plan. Park City Forward is an ambitious and innovative effort to develop a blueprint for prioritizing transportation projects and strategies to address existing and future conditions. The purpose of the plan will look to improve safety, protect the natural environment, expand transportation choices and maintain our high quality of life for those that live, work, and play in Park City.
Park City Forward is an opportunity to envision our transportation future and develop a transportation blueprint for decades to come. Over the next 12 months, Park City Forward will engage residents, businesses, employees, regional agencies and visitors to define the transportation vision for Park City through the 2050 planning horizon.
We look to you!
Only the diverse voices in our community can craft a shared vision for a future transportation system that supports Park City's core values.
Why does Park City need a new transportation vision?
Park City's last transportation master plan was adopted in 2011. Since then, a lot has changed.
Park City remains home to long-standing residents who take pride in the city's historic, small-town character. Yet, new growth is occurring across the region and Park City only becomes more popular as a year-round recreation destination. New technologies, changing demographics, and evolving travel preferences also continue to disrupt how people get around.
Business as usual will no longer work. Park City's diverse community and travel needs create unique challenges for our local transportation system. New, bold, and innovative solutions are needed.
How Can I Get Involved?
Sign up for project updates by sending us a message (PCForward@parkcity.org)
Visit the project website to get regular updates and find project information.
What is the Project Timeline?

Who is leading Park City Forward?
Park City Forward is a key initiative of the Transportation Planning department. Together, your feedback, key stakeholders, City staff, and other contingents will be led by a nationally renowned consultant team comprised of Nelson\Nygaard Consulting Associates and RSG.
What is the rMove Survey?
Park City Municipal has kicked off the rMove survey in an ambitious effort to know how residents of Park City get around town and what transportation choices they feel are missing. As part of the Park City Forward rMove survey, the input gathered will help Park City plan for the future of our local transportation system and determine next priorities.
The survey will be a voluntary and anonymous. It will collect data on trip history and purpose through mid-December. The data will be a crucial element for implementing the goals of our community's larger Transportation Plan, which encourages transportation on a regional and local scale as a tool to preserve our small-town character.
If you have technical questions regarding the rMoves Survey please email help@pctravelsurvey.com.
Click on the following links for information on each topic.