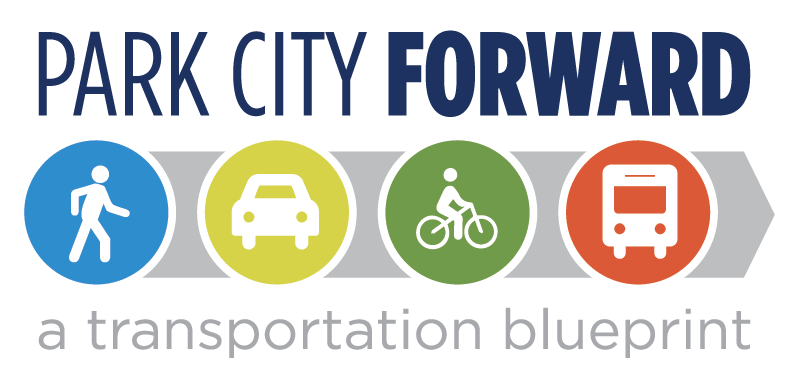 What is Park City Forward?
The Park City Municipal Corporation recently initiated Park City Forward – A Transportation Blueprint as an update to the 2011 Transportation Master Plan. Park City Forward is an ambitious and innovative effort to develop a blueprint for prioritizing transportation projects and strategies to address existing and future conditions. The purpose of the plan will look to improve safety, protect the natural environment, expand transportation choices and maintain our high quality of life for those that live, work, and play in Park City.
Park City Forward is an opportunity to envision our transportation future and develop a transportation blueprint for decades to come. Over the next 12 months, Park City Forward will engage residents, businesses, employees, regional agencies and visitors to define the transportation vision for Park City through the 2050 planning horizon.
Why does Park City need a new transportation vision?
Park City's last transportation master plan was adopted in 2011. Since then, a lot has changed.
Park City remains home to long-standing residents who take pride in the city's historic, small-town character. Yet, new growth is occurring across the region and Park City only becomes more popular as a year-round recreation destination. New technologies, changing demographics, and evolving travel preferences also continue to disrupt how people get around.
Business as usual will no longer work. Park City's diverse community and travel needs create unique challenges for our local transportation system. New, bold, and innovative solutions are needed.
In Fall of 2018, the project team collected input from the Project Support Team, Technical Advisory Committee, participants in the September mobile workshops and community open house, and the online Transportation Values survey. The team also examined trends in mobility, population and employment across the region, capturing the insights in the Transportation Briefing Book. Together, this input helped identify the following values as most important to Park City's transportation system.
The values identified through these activities were critical to developing the project vision and goals underpinning the next steps in creating our transportation plan.
The word cloud below represents key issues and opportunities described by participants.
Based on input from the community, A transportation Vision and set of Goals have been developed to guide our work as Park City Forward takes shape in the coming year. The project Vision and Goals inform every part of the framework: guiding the scenario focus areas, the performance measures and targets, and the future monitoring plan.
The Vision and Goals will also serve as an anchor point for implementation. As demographics change, new technologies and travel behaviors emerge, and decision makers come and go, the Vision and Goals will ensure ongoing implementation of Park City Forward supports our most important values.
Who is leading Park City Forward?
Park City Forward is a key initiative of the Transportation Planning department. Together, your feedback, key stakeholders, City staff, and other contingents will be led by a nationally renowned consultant team comprised of Nelson\Nygaard Consulting Associates and RSG
Results from the Transportation Strategies Survey - March 2019
In March 2019 Park City presented initial transportation strategies and concepts at a public open house. Participants were asked to review the strategies and prioritize what they would like to see in the future.Strategies were organized into the following categories:
Transit
Active Transportation
Roadways, Freight, and Technology
Parking, Transportation Demand Management (TDM), and Land Use
A follow-up online survey was also distributed, allowing the general public to also provide feedback on the strategies. More than 330 people responded to the survey, which was available for four weeks.
To learn more about the results of the Transportation Strategies Survey, click

here

.
The Park City Forward Team is currently incorporating feedback to shape the improvements and investments in transportation.
How Can I Get Involved?
Sign up for project updates by sending us a message (PCForward@parkcity.org)
Create a bookmark to this page to get regular updates and find project information.