For emergencies:

Call 9-1-1
For non-emergencies:

435-615-5500
For all current job postings,
please visit the
The Park City Police Department was established in 1884 and has provided law enforcement services throughout the many changes Park City has experienced, from our rich mining past to the world class multi-seasonal resort we are today.
A Message from Chief Wade Carpenter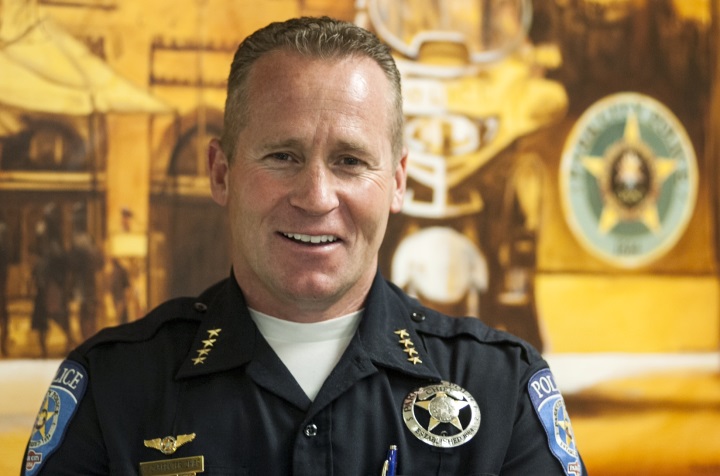 On behalf of the members of the Park City Police Department I am pleased to welcome you to our Department's web page. It is our desire to provide the highest quality law enforcement services to our community members, visitors and guests. I hope that the information contained within our web page will be informative and helpful. Your comments and suggestions for improvement of our website will be welcomed and appreciated.
The officers and civilian employees strive to provide quality service to those who call upon us, or with whom we come in contact. We are continuing to expand our communication, information and outreach activities to foster an open and responsive police department. Participation and partnerships with the community are a top priority for this department and a vital component of our mission statement.
I am proud of our officers and civilian staff. Each employee brings an important and valuable commodity to our service delivery. Your comments and suggestions on our service delivery and community interaction are welcomed and encouraged.
It is my privilege and pleasure to serve as Chief of Police for this great community and I wish to extend an invitation to each member of the community to partner with the police department in making our town a safe and enjoyable place to live, work and play.
Check out the article by Chief Wade Carpenter on evidence-based policing.
Vision Statement
The Park City Police Department will PAIR with our community to preserve their constitutional rights, enforce the laws, keep the peace, and create a safe place to live, work and play.
Values
Professionalism - We achieve excellence through continually using and increasing our knowledge, skills and abilities.
Accountability - We hold ourselves responsible and answer for our actions and decisions.
Integrity - We exhibit strong ethical principles through courage, sound conduct and a commitment to justice.
Respect - We treat all with consideration, compassion and dignity.