The Planning Department remains open for essential City business only through November 29, 2020. The health and safety of customers and staff remains our top priority.
We invite you to contact our team by email or phone for assistance. Planning Department staff is available Monday-Friday, 8:00 a.m.-5:00 p.m.
To submit an application, please email your materials to planning@parkcity.org. We cannot receive emails greater than 8MB. For large attachments, please send a Dropbox link.
For more information, please call 435-615-5060 or email planning@parkcity.org.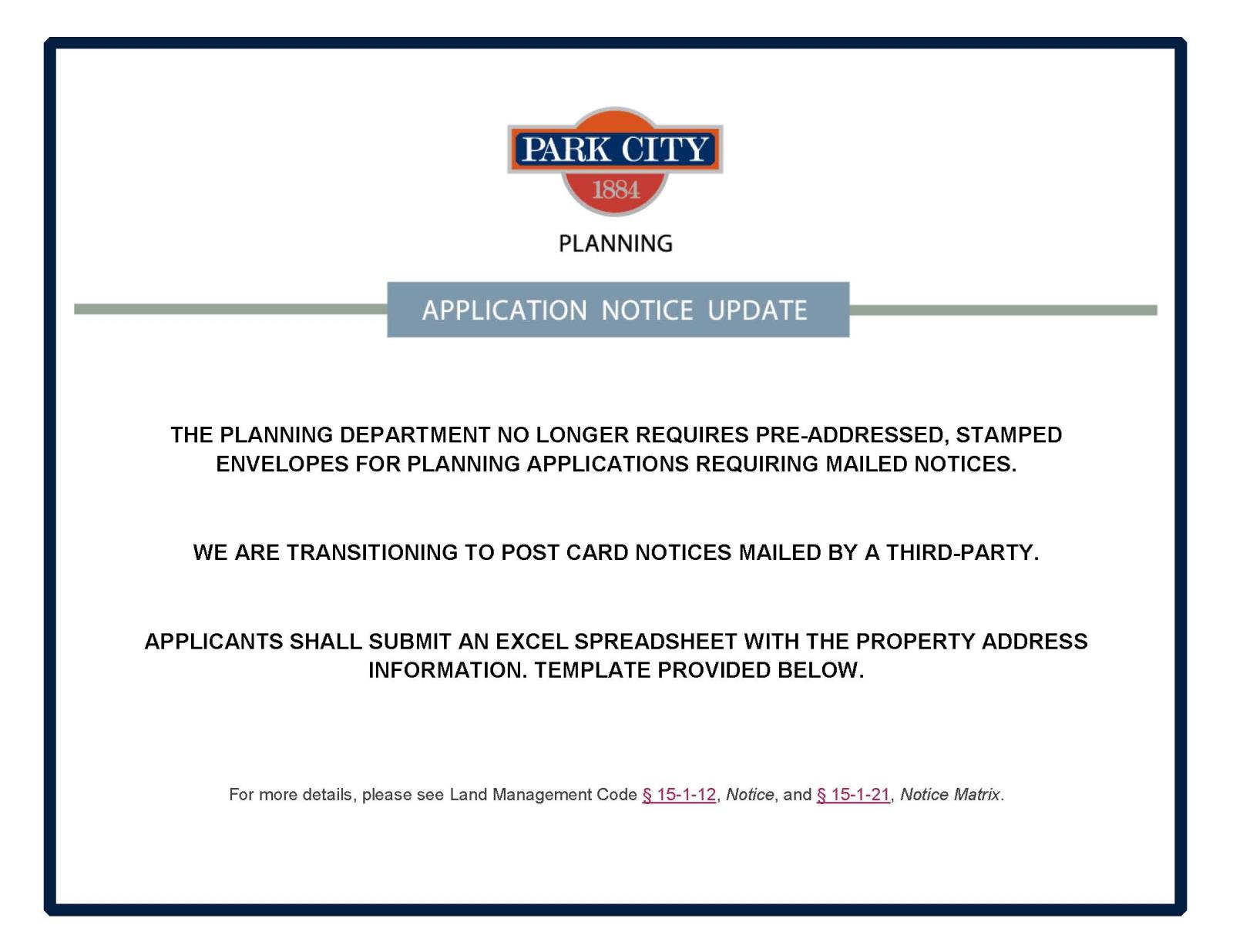 Noticing template here.
Links:
Quick Map Links:
Zoning Map
Nightly Rental Map
Sign up for e-notifications or change your preferences