The Park City Planning Department works with citizens, property owners, businesses, non-profits and others to create a desirable place to live, work and recreate. The Planning Department primarily reviews planning applications for conformance with the General Plan and the Land Management Code. This includes management of:
Land Management Code updates, revisions, and amendments
Planning Commission, Historic Preservation Board and Board of Adjustments
National Register of Historic Districts
Design Guidelines for the Historic District and Historic Sites
Historic Sites Inventory
Supplementary services provided include development review, inspections, and information on zoning ordinances that apply to commercial, residential, and recreational areas.
The Planning Department also creates short- and long-term plans to help guide the development of the city. In line with Park City General Plan and Park City Vision 2020, the Planning Department works towards Vision 2020's four community pillars:
Social Equity and Affordability
Environmental Leadership
Authentic Local Culture
Transportation Innovation
To contact the Planning Department, please call (435) 615-5060 or email planning@parkcity.org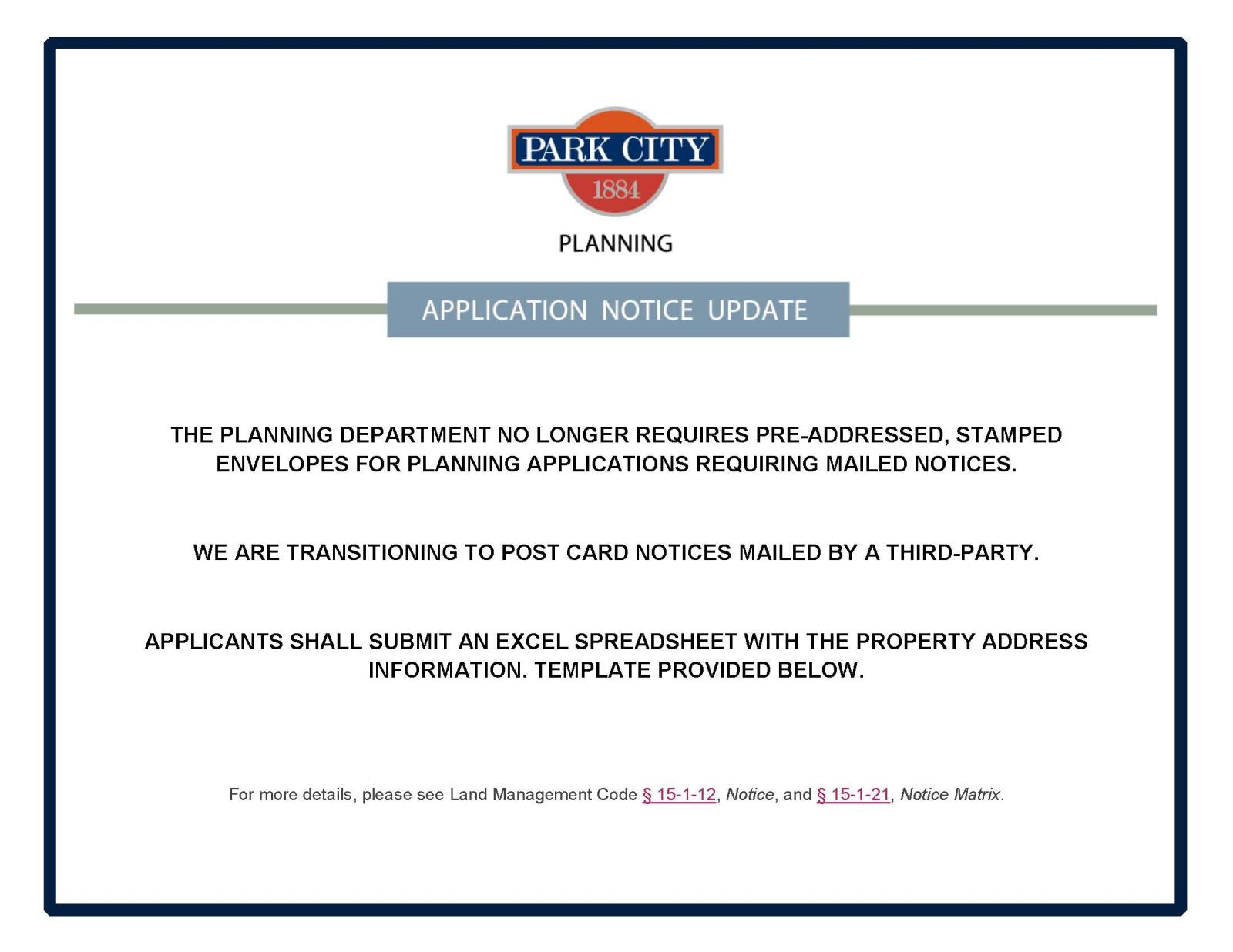 Noticing template here.
Quick Map Links:
Zoning Map
Nightly Rental Map
Map Gallery
Sign up for e-notifications or change your preferences