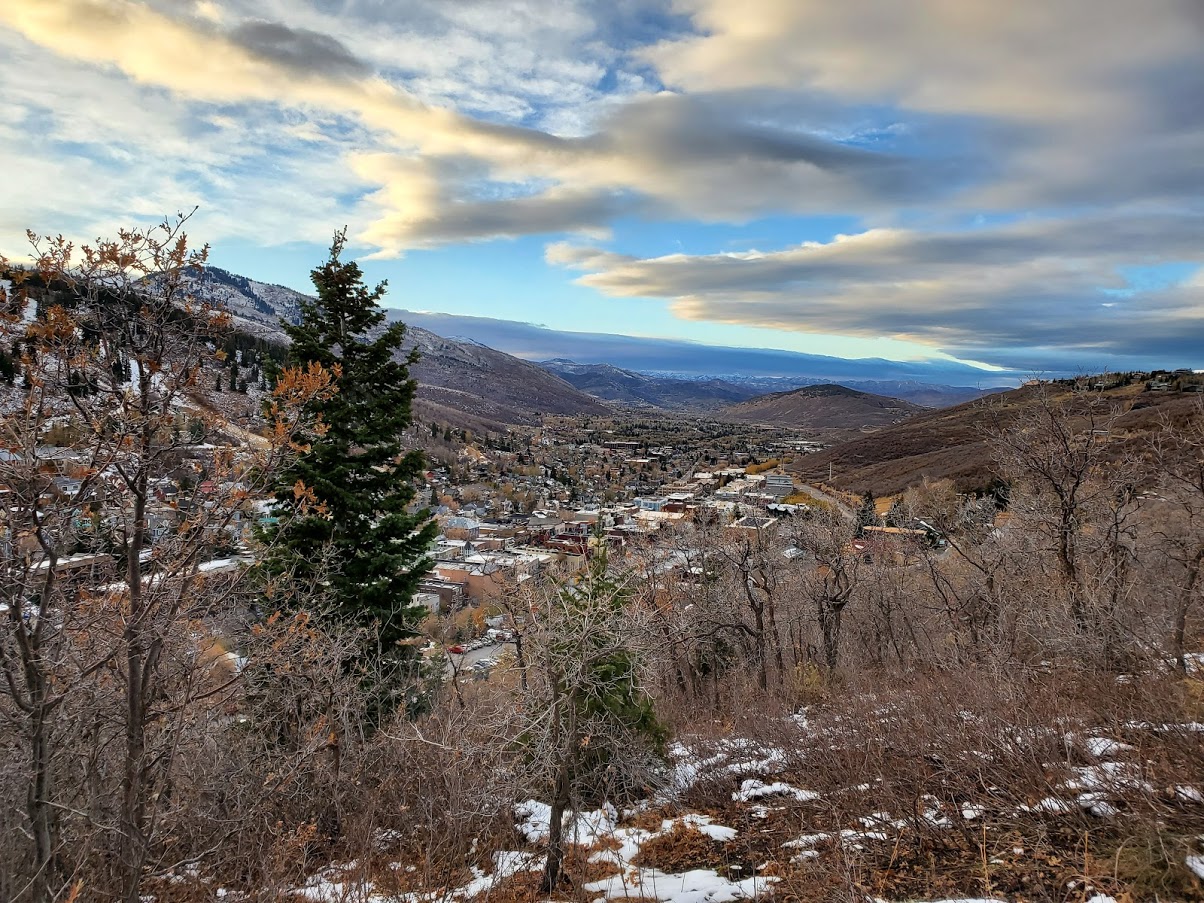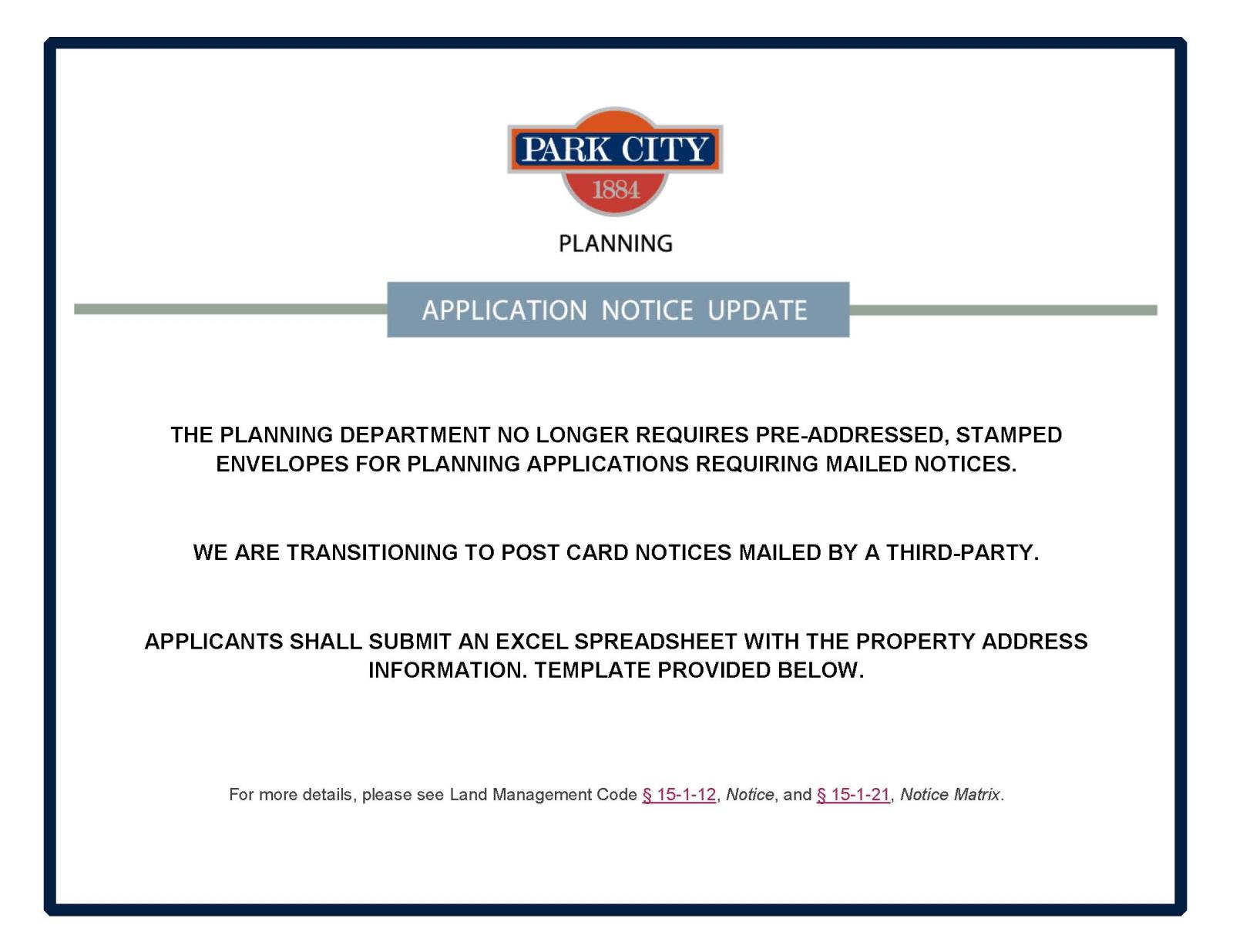 The Planning Department no longer requires Pre-Addressed, stamped envelopes for mailed notices – just an electronic spreadsheet (TEMPLATE) with property address information.
We are transitioning to post card notices mailed by a third-party. Applicants can now submit an excel spreadsheet with the property owner's name, Summit County parcel number, and mailing address for properties within a certain proximity of the subject application.
For more details, please see Land Management Code § 15-1-12, Notice, and § 15-1-21, Notice Matrix.