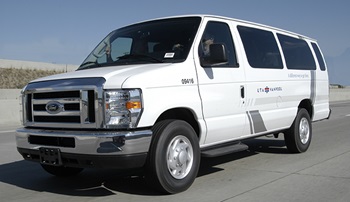 Park City Municipal provides a FREE vanpool for Park City Municipal employees. The vanpool departs from Salt Lake City at 7:15 am and returns from Park City at 5 pm, Monday through Friday.
For more information and to sign up for the PCMC Employee Vanpool, please email hannah.pack@parkcity.org
To see other vanpool options in your area, please visit UTA's Rideshare website. Carpool matching is also available for free via RideOn Park City.