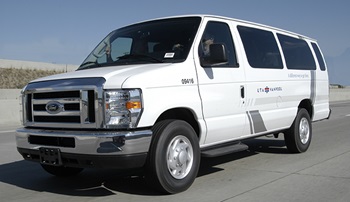 Park City Municipal employees are eligible to ride a shared van to work for free. The City currently pays for one van that goes from the Salt Lake Valley to Park City and back each day. Depending on availability, employees of other businesses may ride as well.
To see vanpool and carpooling options in your area, please visit UTA's Rideshare website.
To ride the UTA Vanpool, please register here.
For ore information about the Park City Municipal vanpool, please contact austin.taylor@parkcity.org