Incentivizing Affordable Units
In May of this year, the City hired Lisa Wise Consulting, Inc. and subconsultants Cascadia Partners and Fehr & Peers to analyze the Land Management Code and identify obstacles to the City's affordable housing and transportation goals. The consultant team is working on an initial report outlining best practices with examples from peer resort communities and will recommend amendments.
Please Share Your Thoughts on Affordable Housing Opportunities and Pedestrian, Bike, and Transit Improvements for Developments in Park City - Lisa Wise Consulting and subconsultants Cascadia Partners and Fehr & Peers will be holding a community meeting on September 26 from 5:30 - 7:00 PM for community input on potential amendments to the Land Management Code.
The consultants are exploring potential opportunities to reduce barriers to affordable housing and missing middle development and to establish criteria for transportation demand management that supports multi-modal transportation. The meeting will be facilitated by the consultants remotely with an in-person attendance option in Council Chambers.
Remote participants are encouraged to register in advance for this important community conversation. If you plan on attending virtually, click the Zoom link below to RSVP. Afterwards, you will receive an email confirmation with the call-in link.
Time:
Sep 26, 2023 05:30 PM Mountain Time (US and Canada)
Join Zoom Meeting
https://us06web.zoom.us/j/86258653982?pwd=saThzYstdeHeMyMr5zmluOK97a6J9r.1
Meeting ID:
862 5865 3982
Passcode:
475985
Opportunities to participate in the process include a community workshop, survey, and open house with more information to come!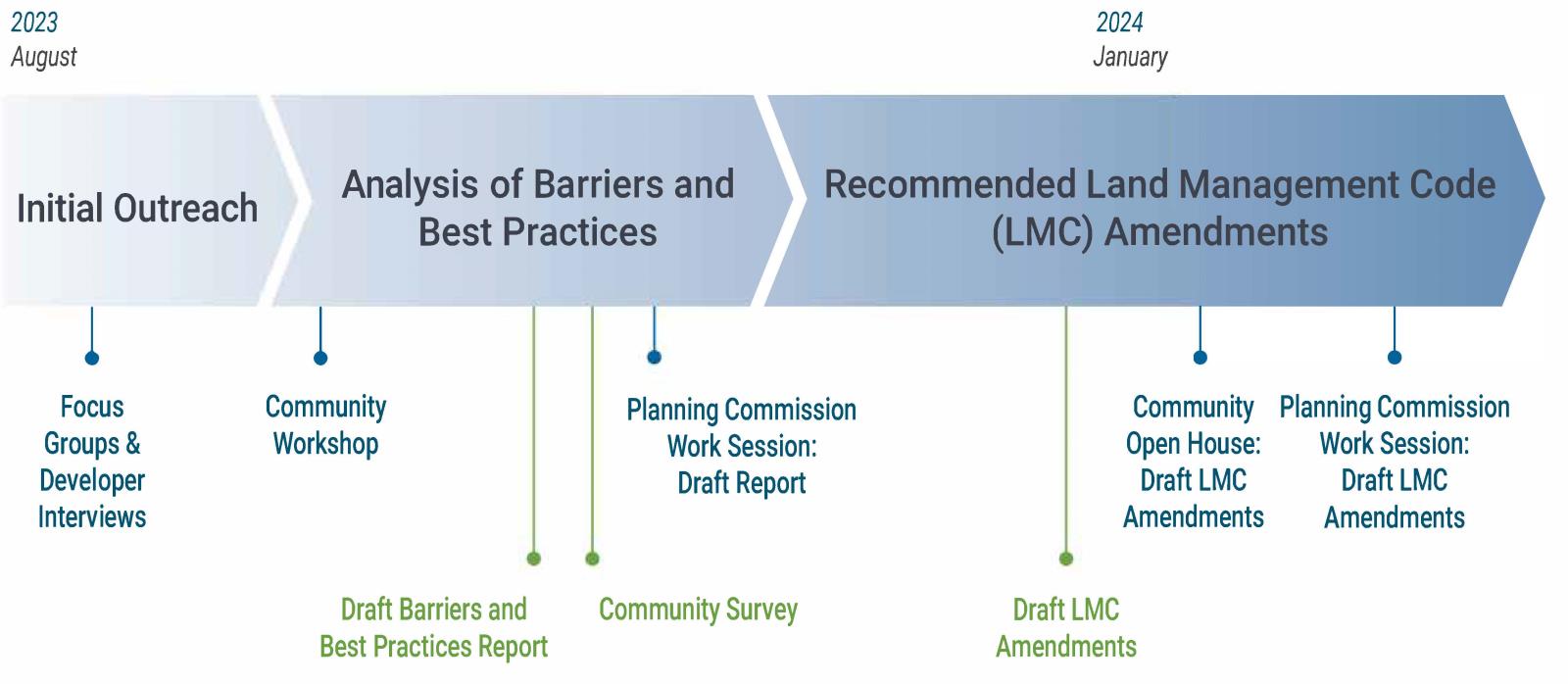 To learn more about the project and to provide input, please contact Planning at (435) 615-5060 or planning@parkcity.org.