Water Quality In Your Neighborhood
QUARTERLY WATER SAMPLING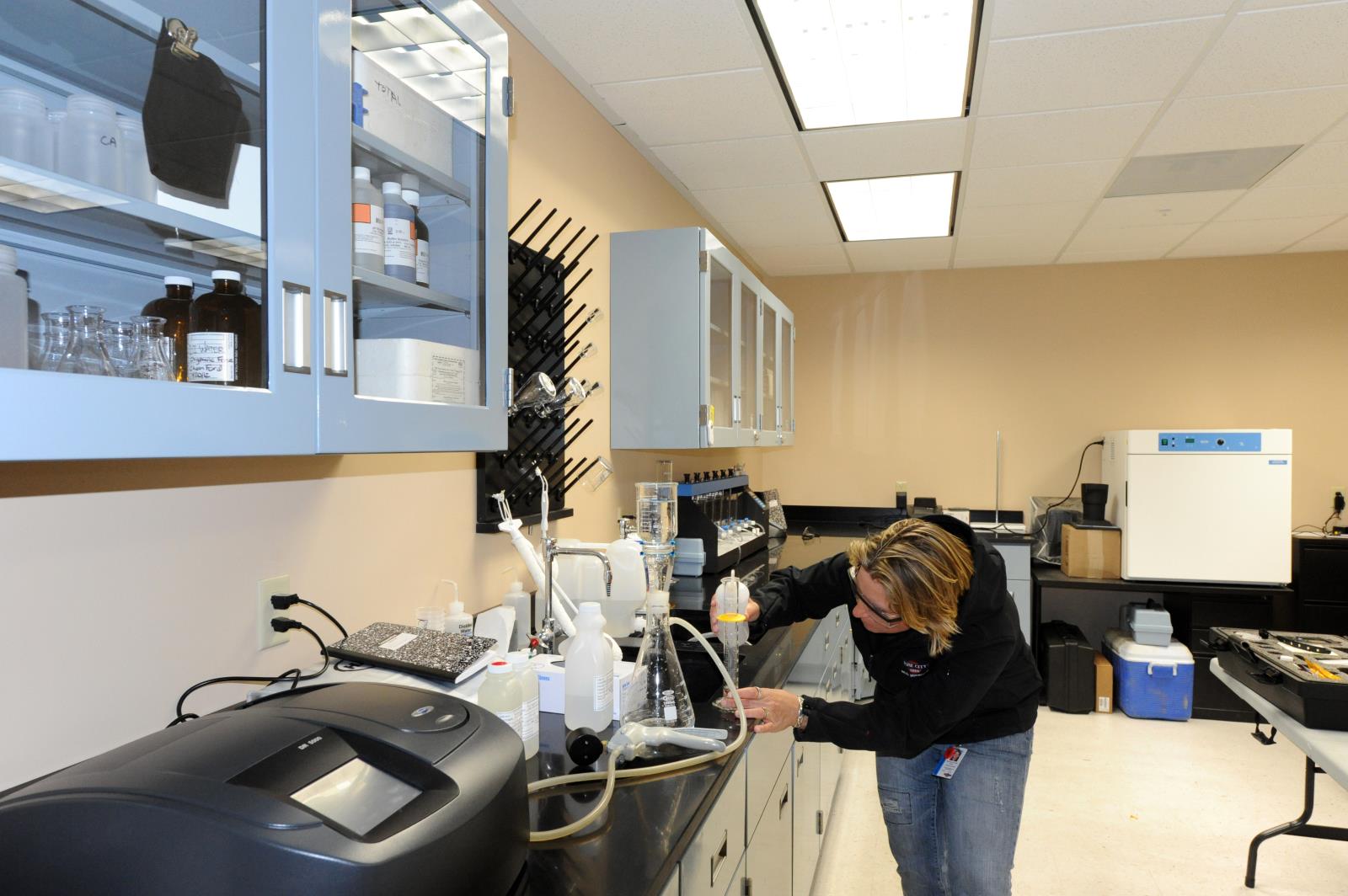 As part of Park City Water Department's commitment to water quality, testing has been significantly expanded beyond that required by EPA and DDW. Samples are being collected within the distribution system at locations that represent water being delivered to homes and businesses throughout the system. Twenty-one water parameters are tested on a quarterly basis in eight (8) different areas of the city.
DATA IN YOUR NEIGHBORHOOD
View current map and data
EXPLANATION OF WATER QUALITY RESULTS
Of the twenty-one parameters most recently collected in the distribution system all parameters are below the drinking water standards. Depending on the time of year and even on a daily basis, different water sources mix together resulting in different water quality. The current quarterly distribution system monitoring program began in 3rd quarter of 2012. As subsequent water samples are collected each quarter, the table will be updated to include the current quarter and the past three quarters to demonstrate the variability within each area of the distribution system. The Water Department does not sample within households, because individual plumbing and treatment components within homes can impact the water quality results. The one exception is that lead and copper testing is required within designated homes per DDW's compliance schedule and Park City is in compliance with these regulations. Lead and copper samples collected this summer met all drinking water standards.
Meeting drinking water standards in the distribution system starting in the 3rd quarter 2013 is an improvement over past quarters when iron and antimony has been close to or just over the drinking water standards. These parameters had been detected in Old Town, and were primarily from the Judge Tunnel source.
In 2013, Park City stopped using Judge Tunnel as a source until antimony treatment is added to meet the Utah DDW Maximum Contaminant Level (MCL). The Judge Tunnel pipeline will be completed in Fall 2015 to the vicinity of the Spiro Water Treatment Plant (WTP). In addition, we are moving full speed ahead towards replacing the entire water treatment system for the Judge and Spiro Tunnels. This future treatment system will include the latest technology and treatment methods for drinking water and stream water. Treatment technology testing is already underway for the Judge Tunnel and also to improve, and likely replace, the existing Spiro WTP. The future water treatment plant will treat judge and Spiro Tunnel water for drinking water purposes by 2023. Eventually, Judge and Spiro Tunnel water will be treated at this future facility for stream water discharges in accordance with Utah Division of Water Quality permits by 2033.