Park City is the original International Mountain Bike Association (IMBA) Gold Level Ride Center.
Park City has two IMBA Epic rides in town: the Mid Mountain Trail and the Wasatch Crest Trail along with a wide variety of cross country single track and hiking trails. The local ski resorts offer lift serve hiking and mountain biking. Local guide services also offer horse back riding, hiking and mountain biking tours.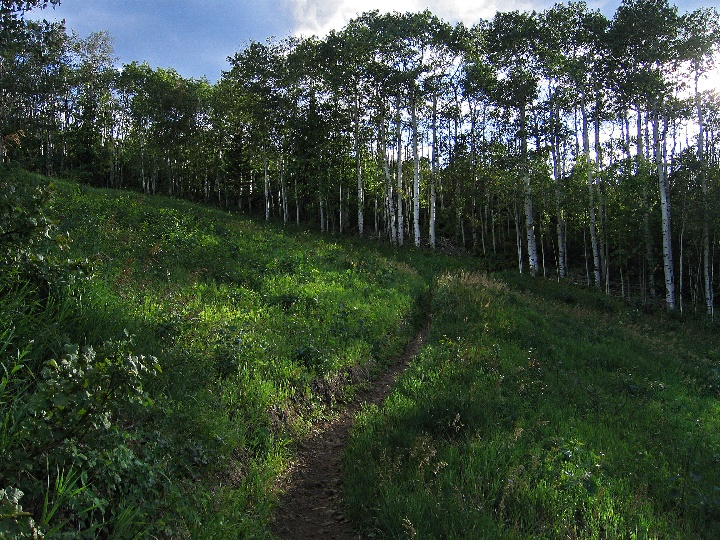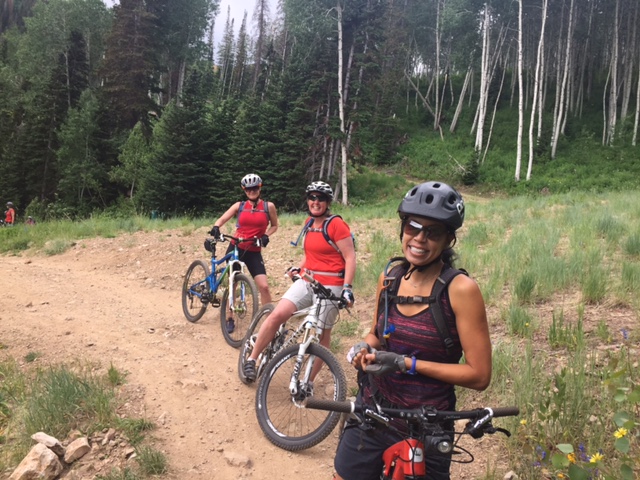 Park City Main Street sits at an elevation of 7000'. The summer season starts in approximately May and runs through October, but with trails that reach 10,000', trail users should be prepared for all types of weather throughout the season. Varying terrain consisting of south facing, rocky, Sage and Scrub Oak, copious Aspen groves filled with roots and north facing Pine forests with pristine black dirt. Be aware that a wide range of large wildlife may be encountered while exploring the system, which include deer, elk, moose, mountain lion and an occasional black bear.
Beginner/Intermediate Trails:
Round Valley provides 694 acres of contiguous recreational open space. The area boasts over 30 miles of high desert trails, which provide early and late season riding opportunities. Beginner mountain bikers gain confidence on the wide soft surface Hat Trick and Fast Pitch trails and progress to the Practice Loop single track trails. The Park City Sports Complex at Quinn's Junction is adjacent to the Round Valley open space and serves as a trailhead to access Round Valley.
IMBA Epic Rides:
Mid Mountain Trail
Wasatch Crest Trail
Hiking areas
PC Hill
Quarry Mountain
Iron Mountain