Heads up! Your bus route may look a little different starting July 1, 2021. High Valley Transit is launching bus and shuttle service on that date, replacing some routes formerly operated by Park City Transit. Preview July 1 routes here.
¡Aviso! La ruta de tu autobús puede lucir un poco diferente a partir del 1 de Julio. High Valley Transit está lanzando el servicio de autobús y transporte en esa fecha, reemplazando algunas rutas anteriormente operadas por Park City Transit. Vea cómo van a ser las rutas del 1 de Julio en adelante aquí.
Additional Transit Notices:
Sunday Route Detours
Every Sunday through July 1, 2021, the 1 Red, 2 Green, 5 Yellow, and 6 Lime will not serve stops on Park Ave. A temporary shuttle will serve stops on Park Ave instead.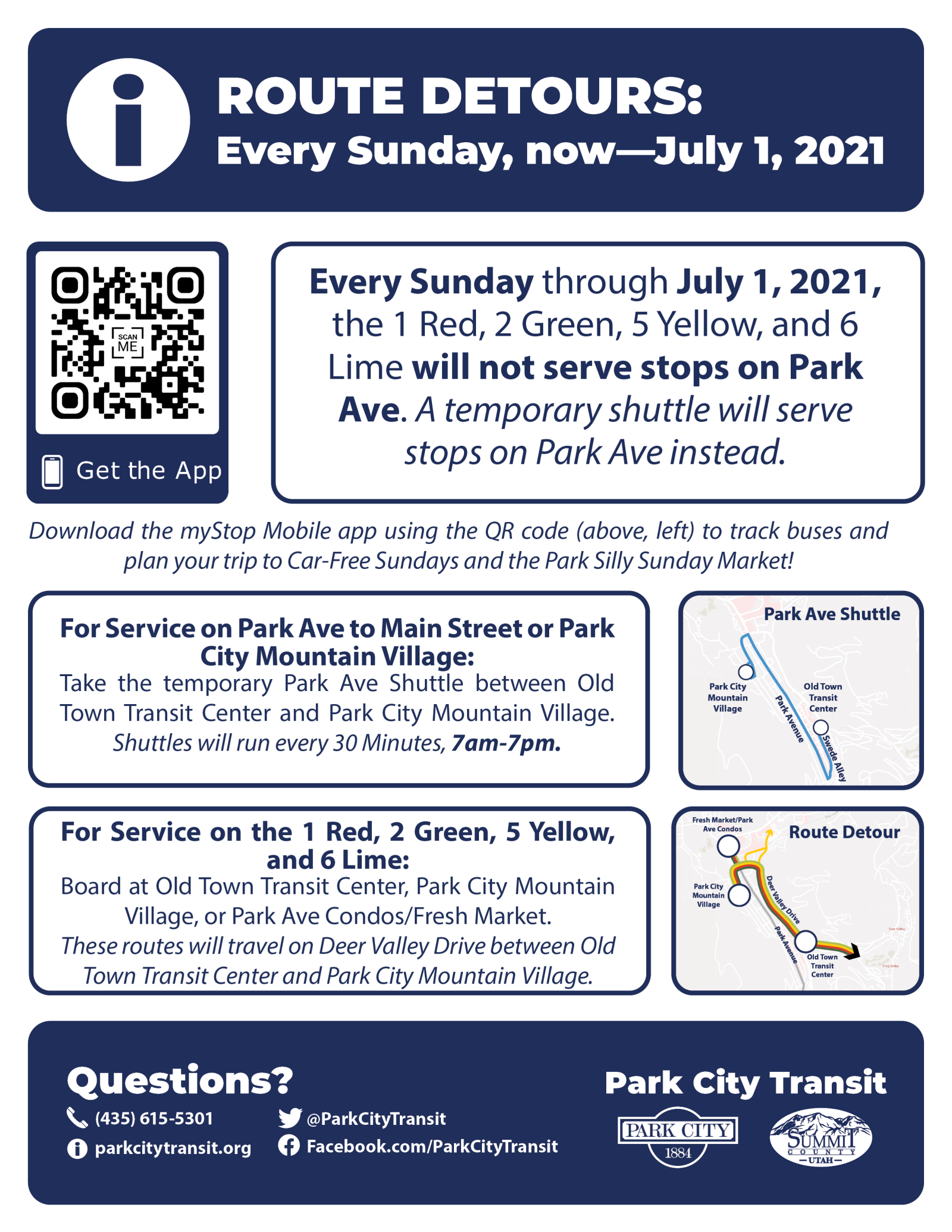 Summer Transit Service
The 4 Orange and 9 Purple are now in service!
Please note, the 4 Orange runs between Old Town Transit Center and Silver Lake on Marsac Ave. For service to Deer Valley Resort, use the 1 Red, 2 Green, 5 Yellow, or 6 Lime.
Park City Transit COVID-19 Updates
UPDATE 5/12/2021: Federal law requires you to wear a mask that completely covers your mouth and nose while riding or waiting for the bus. This requirement will remain in effect until further notice. Learn more about how we can work together to reduce the impacts of COVID-19 here.