PC-SLC Connect
The PC-SLC Connect (Park City to Salt Lake City) is a unique service that bridges the transit gap between Summit County and Salt Lake City.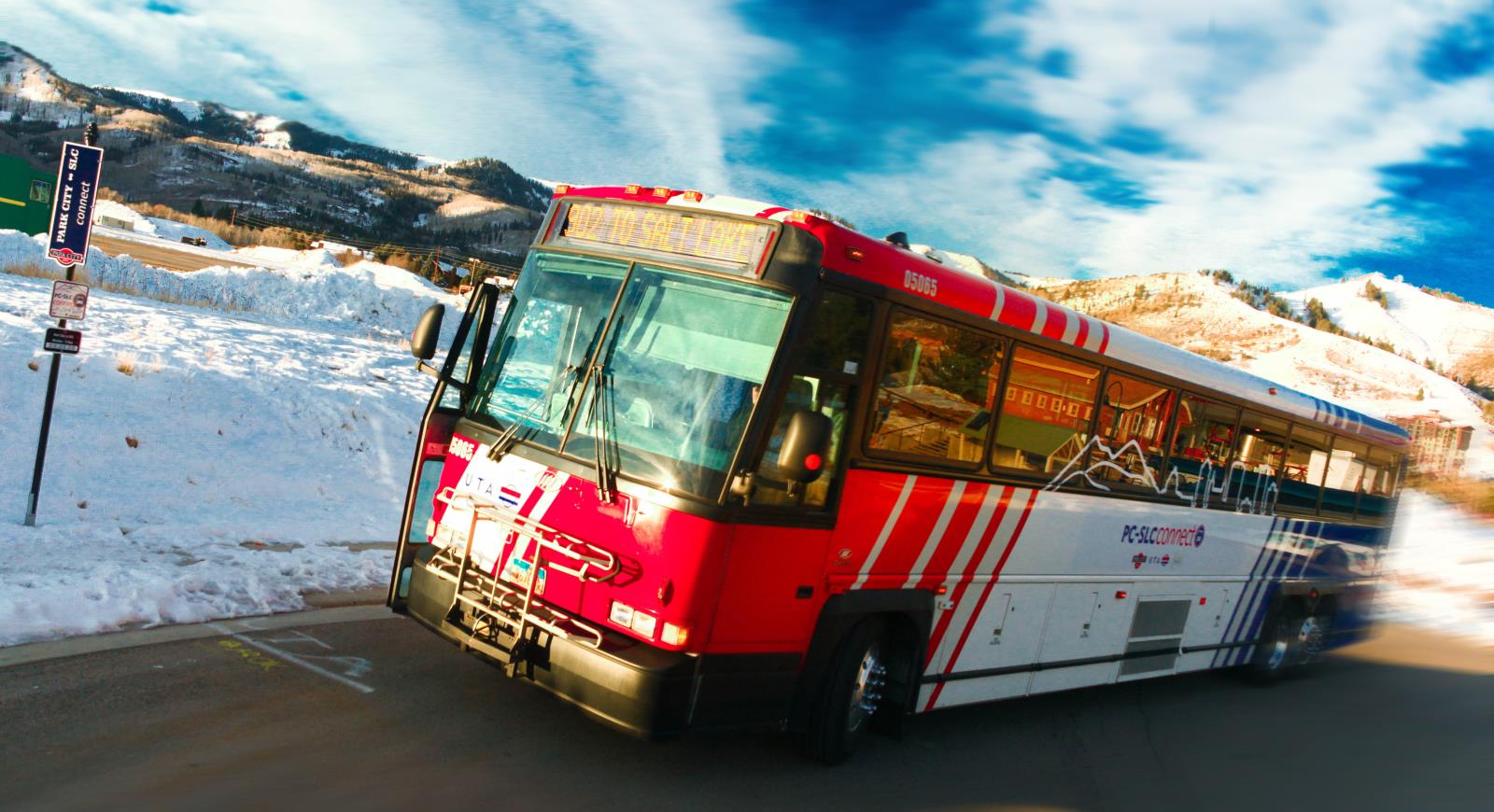 PC-SLC connect
(Park City to Salt Lake City
connect
)
Through a cooperative effort between Utah Transit Authority, Park City and Summit County, the PC-SLC connect services Summit County and Salt Lake City during peak commute times.
Summit County stops include the Kimball Junction Transit Center (KJTC), with connecting Park City Transit buses to Old Town Transit Center. Salt Lake City stops include Downtown Salt Lake City, Salt Lake Central Station the University of Utah.
Routes:
(Click each route for more information and schedules on UTA's website)
Buses
Vehicles for the route are UTA express coaches. These coaches are built for longer routes and are equipped with bike racks and WiFi where available.
Paying Your Fare
Fare payment methods include cash, UTA GoRide Mobile Ticketing, and electronic fare cards provided by participating employers or purchased online at www.rideuta.com. The cost to ride is $4.50 for a one-way trip. 30 day passes are available for $162.
ECO and ED passes are not accepted.
Transfers
The PC-SLC connect is a special service. Free transfers can be made to and from local UTA buses, TRAX and Park City Transit buses. The driver can provide you with a transfer pass.
Customer Service Information
Lost and Found:
Salt Lake County...................(801) 287-4664
Mon-Fri, 7:00 am - 6:00 pm
Park City..................................(435) 615-5301
Mon-Fri, 8:00 am - 5:00 pm
After hours message line 435-615-5350