October eNews
224/80 transit enhancements; public art video; Google Translate now on city's website

September eNews
Mayor's letter addresses DACA; Kamas Commuter a hit; mine structures being preserved

August eNews
Mayoral ballots due soon; plastic bag ban greatly reduces overall bag use
July eNews
The Arts & Culture Issue!

June eNews
Bonanza Flat within Reach; Transit Rollouts; Bike to Work, School, Play
May eNews
Mental health is a community issue; Running for Office workshop
April eNews
Interview with Victim Advocate Coordinator Malena Stevens; What to Consider if you're Considering Running for Office

March eNews
A user guide for the city's strategic plan; a profile of the PCMC's snow-removal crew

February eNews
Council Retreat; Legislative Session

January eNews
Mayor Thomas presents a summary of the state of the city's three critical priorities. Historic Preservation Video unveiled. Employees of the Year.
2016
December eNews
Summary of Transportation Taxes; Snowplow Etiquette; PCPD Sergeant Receives Accolade
November eNews
Top 10 Reasons to Vote; Renewable Energy Pledge

October eNews
Interview with Cindy Matsumoto; Leadership Class 23 Announced
August/September eNews
Miners' Day Festivities; Woodside Park Open House; Main Street Plaza Schematic Designs Approved
July eNews
Councilman Andy Beerman; Public Utilities Director discusses how his department balances regulatory and public health challenges with Council and community goals
June eNews
Councilman Tim Henney; Members of the Blue Ribbon Housing Commission
May eNews
Maria Barndt, the city's landscape gardener, on keeping Park City in bloom. McPolin Barn comes alive through a walking tour app.

April eNews
Bill Rock and Bob Wheaton discuss the season, the town, and the industry. A preview of the summer construction season
March eNews
Councilwoman Becca Gerber; Citizens' Police Academy; a roundup of the 2016 Utah State Legislative session; Enzo Peretti interviews the mayor
February eNews
Councilwoman Nann Worel; City Council retreat March 10 & 11; Courchevel's Mayor & City Manager reflect on how our two cities' similarities and differences
January eNews
Happy New Year from Mayor Jack Thomas; Sundance by the Numbers. PCMC staff give their all to help produce the film festival.
2015
December eNews
The Interview Issue! Saying Goodbye to Liza Simpson & Dick Peek. Interview with Nathan Rafferty, President & CEO of Ski Utah
November eNews
Interview with new Community Development Dir., Library Nominated for Historic Preservation Designation
October eNews
Interview with Chief Building Official Chad Root; Preview of Upcoming Lower Park Avenue & Bonanza Park Workshop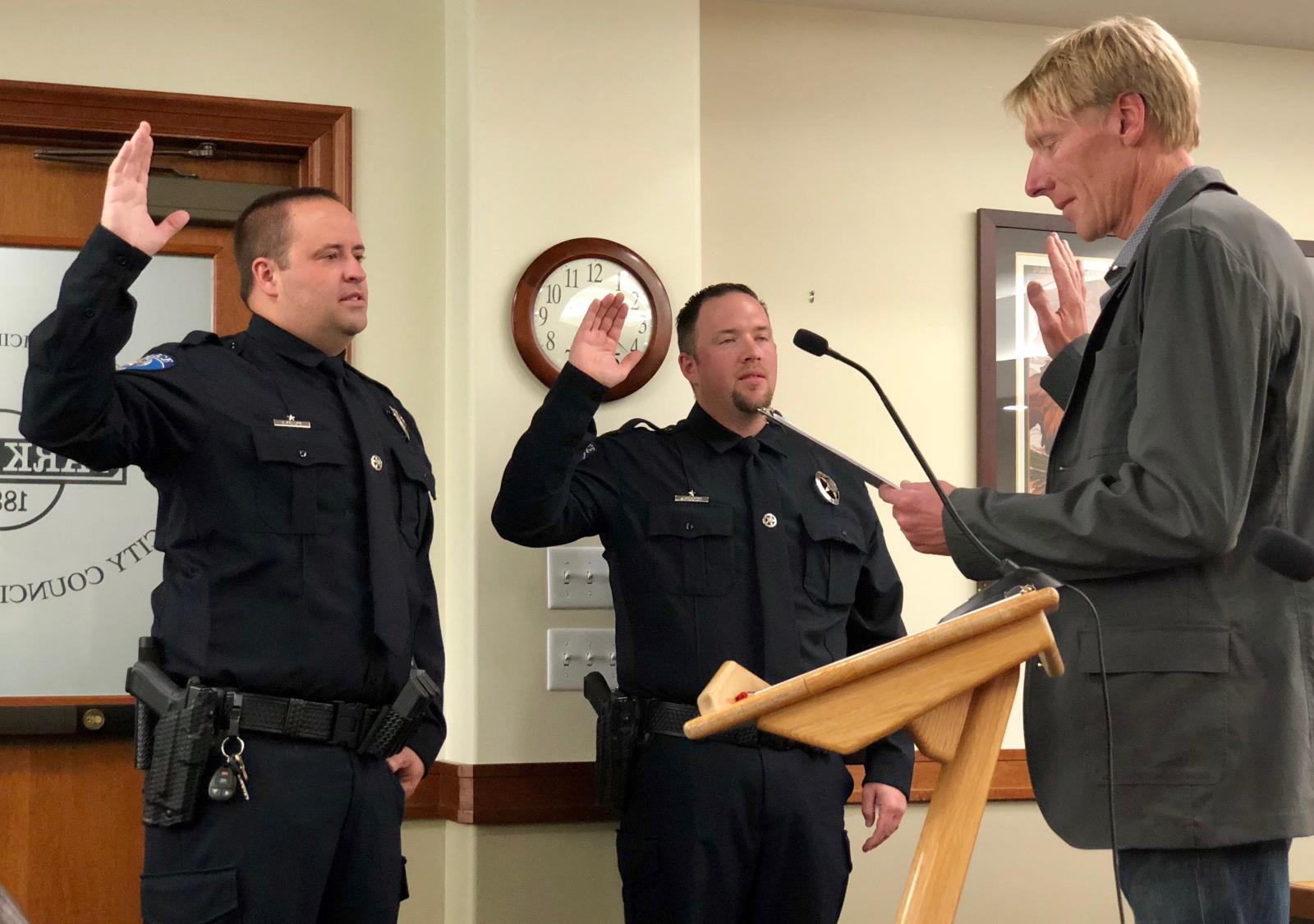 09/04/2018 10:48 AM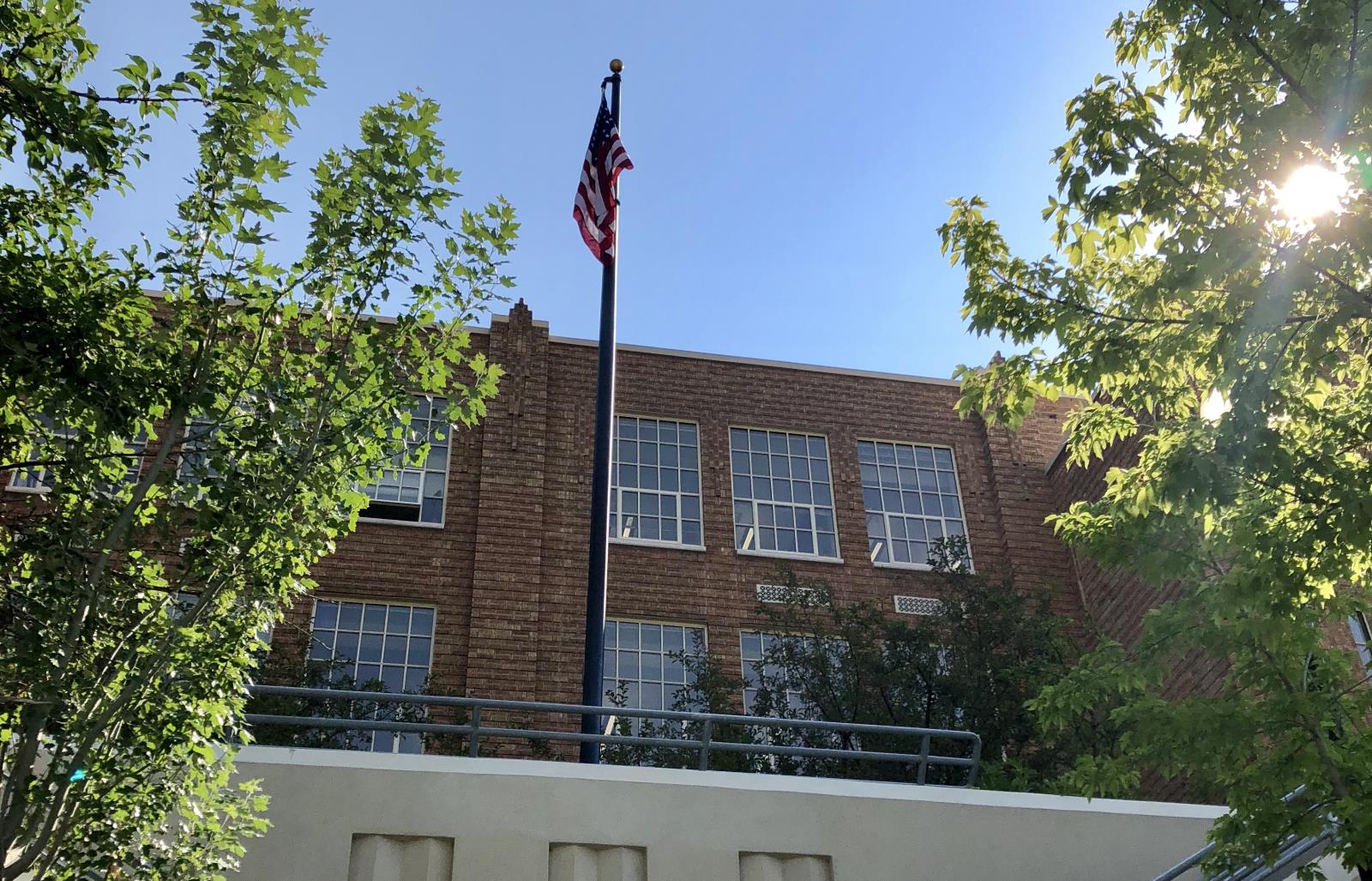 08/29/2018 3:15 PM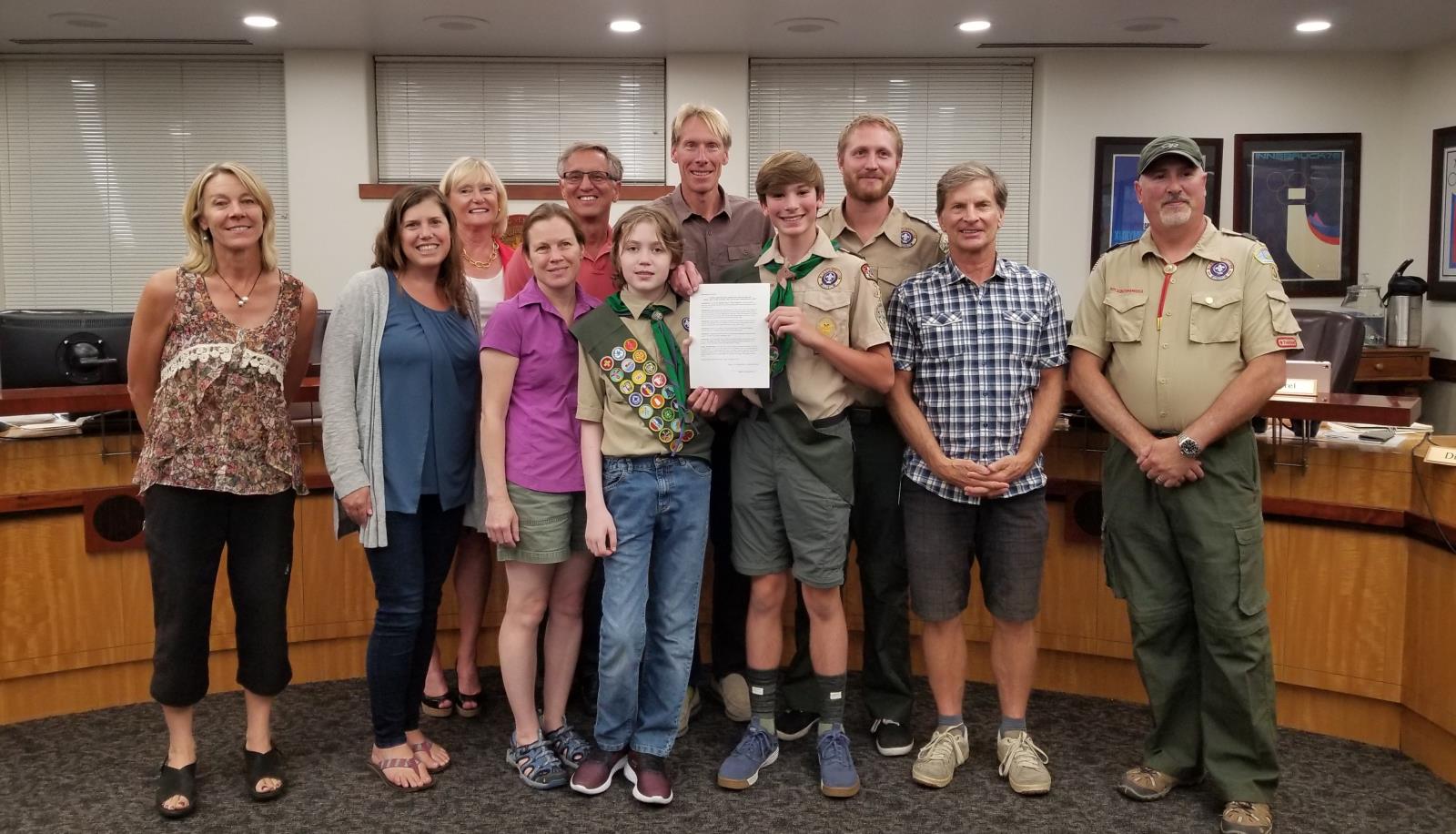 Check out the August 2 Park City Council Meeting Summary. Mark your calendar for the next City Council meeting on August 16 at 6:00 p.m.
08/10/2018
News Releases
2017
Park City Passes Resolution to Adopt Net-Zero Energy Performance Requirements for Municipal Buildings and Facilities
Resolution is first of its kind in North America
Park City Transit Awarded Another "Low-No" Emission Grant ($500,000) from Federal Transit Administration
Additional funds to help purchase seven new battery-electric buses

Summit County and Park City Consolidate Public Safety Dispatch Services

Over 5,000 E-Bike Rides Taken Since Summit Bike Share Launched One Month Ago
Program Receiving National Recognition in Bicycling Magazine
Summit County and Park City launch nation's first fully-electric bike share system
Route runs from Park City to Snyderville Basin
Park City Disheartened by Desecration of Historic Buildings
City disappointed to find historic mining structures vandalized and tagged with graffiti

Battery-electric Express Buses Arrive in Park City & Summit County
Community unveiling at the Kimball Junction Transit Center Friday, June 23, 11:00 am

Park City Municipal Corporation Honored for Excellence in Financial Reporting
Park City Council Declares May as Bike and Bicycle Safety Month
May 15-20, 2017 Marks Bike to Work Week in Park City

Park City Municipal Announces New Chief Building Official
David Thacker begins work May 8
Preservation Utah Honors Park City Municipal Corp. With Two Heritage Awards
McPolin Farm & California Comstock Mill Building cited as exemplary historic preservation projects
"Park City: a Community Commmitted to Action" Panel Discussion to Feature Environmental Champions & Social Entrepreneurs
Free event will highlight local efforts to combat climate change
Park City Council to Vote on Bonanza Flats Purchase Option Tonight
Largest Central Wasatch Recreational mecca hangs in the balance of $13 million funding gap

2016
Park City Honored with 2016 Utah Governor's Business Friendly Community Award


PCMC Emergency Manager Hugh Daniels Graduates from FEMA's National Emergency Management Executive Academy
The Climate Reality Project & Park City Announce 100% Renewable Electricity Pledge
Latest in Series of Mountain Communities Making Renewable Electricity Transition
Leadership Park City Announces Class 23
Thirty-two members chosen from more than 100 applicants
Permanent Variable Message Boards to be Installed at Four Locations on State Roads 224 & 248
VMS Boards will be part of larger "intelligent transportation system" that provides proactive information to help travelers plan their trips
Park City Transit Awarded $3.9 Million Grant to Launch Zero-Emission Bus Fleet and Bus Rapid Transit on State Road 224

Fire Ban in Effect through October 1st
Park City Trademark Dispute Resolved
Mayor Jack Thomas expresses his appreciation for Vail Resort's decision to withdraw its trademark application; commends the community for its commitment to Park City
Candy Erickson Tennis Center at PC MARC Awarded U.S. Tennis Association's Highest Facility Honor
Program recognizes excellence in the construction and/or renovation of tennis facilities throughout the country.
Hugh Daniels Appointed to International Association of Emergency Managers' (IAEM) Certified Emergency Manager (CEM®) Commission
Park City's emergency program manager is one of only 1582 Certified Emergency Managers in the world and one of 10 in Utah.
2015
Park City Municipal Corporation Launches Redesigned Website
New look and improved functionality offers an easier and more engaging experience
Historic Park City Alliance to Host Howl-O-Ween October 31
Alternative Transportation & Carpooling Highly Encouraged
Park City's Public Art Enhanced by New Installations
Quinn's Junction and Mural on Poison Creek Trail Engage Public. A third installation, by Kimball Art Center, playfully educates students and public on water use and management.
Life Saving Automatic External Defibrillators Installed in Outdoor Areas in Park City
National Citizen Survey has Arrived in Park City Mailboxes
Biannual Survey Gauges Resident Sentiment on a Broad Range of Issues
Community Development Director and Planning Director Announced
Anne Laurent, Community and Economic Development Director for Los Alamos, New Mexico, named Community Development Director; Bruce Erickson appointed Planning Director.
Park City Student Exchange Program Hosts Student Group from Courchevel, France
Student-exchange program celebrating 30th anniversary