Park City Council Meeting Summary August 30, 2018
Post Date:
09/04/2018 10:48 AM
SUMMARY of the AUGUST 30 PARK CITY COUNCIL MEETING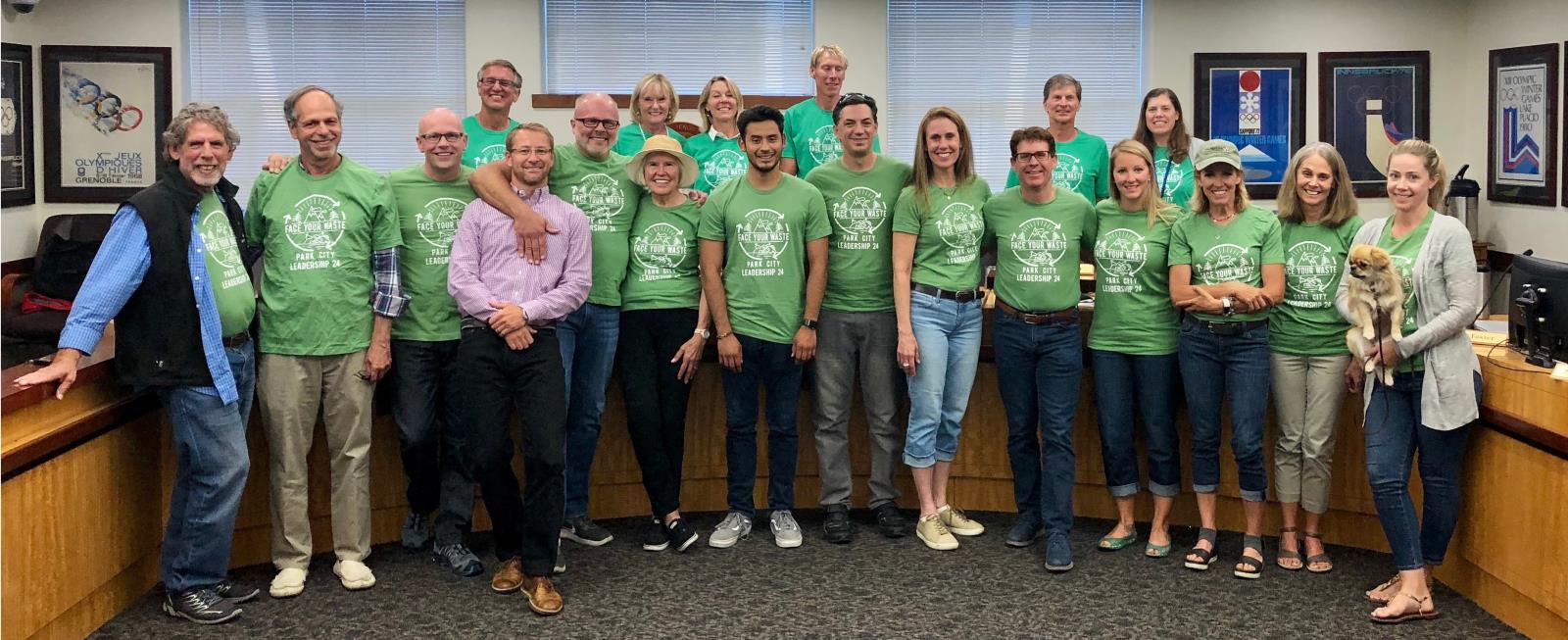 IN THE STUDY SESSION
Social Equity Community Critical Priority Discussion: In an ongoing series of study sessions focusing on the Critical Community Priority of Social Equity, Council met with community members to continue to define the social equity priority and discuss next steps in terms of implementation. Council has embarked on a series of listening tours to better understand community needs and sentiment around social equity issues, and to receive feedback on next steps. For example, the Council sent out a request for proposals for a social equity Convener, in the hopes of developing an actionable social equity strategic plan. For more information about the date/time/location of the listening tours, please contact Rocio Torres at rocio.torres@parkcity.org.
Council will likely approve the selected Convener contract at their next meeting on September 13. Read the full staff report: Social Equity Staff Report
IN THE REGULAR MEETING
Chief Wade Carpenter introduced Devan Lobo, the Police Department's new Domestic Violence Advocate, as well as Jared Patterson, Craig Proctor and Stuart Rollins, new Police Officers with the City. Mayor Beerman performed the swearing in ceremony for Officers Proctor and Rollins. Officer Patterson was unable to attend.
Peace Officer Swearing-In Ceremony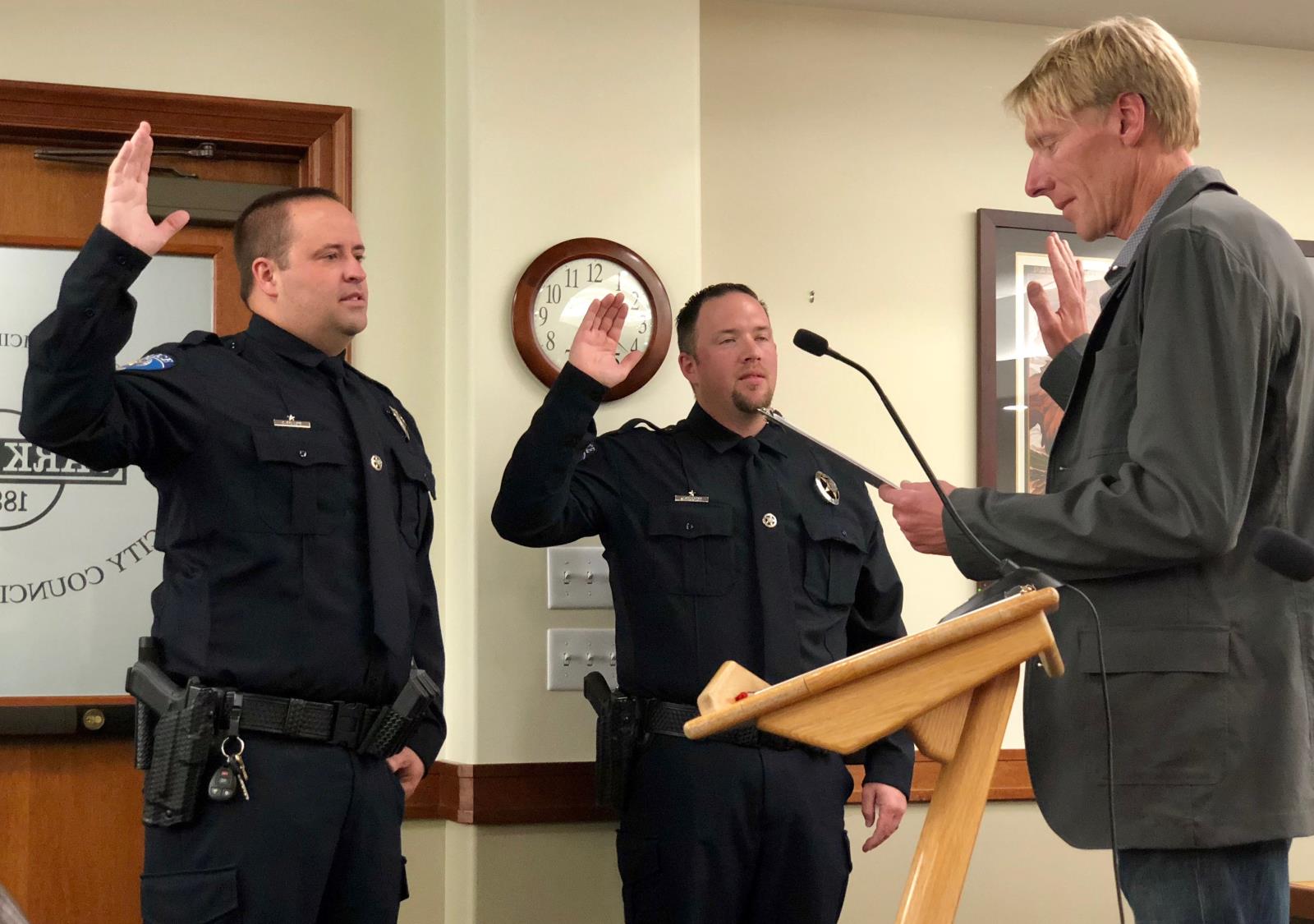 The Park City Leadership Class 24 made a presentation to Council highlighting their accomplishments during the past year and providing an overview of their class project on Organic Food Waste Diversion. Class members encouraged City Council to join the County Council in their efforts to mitigate food waste.
Presentation by Park City Leadership Class
Park City Leadership Class Business Plan
COUNCIL APPROVED ITEMS FROM THE CONSENT AGENDA:
Amendment 1 to a Professional Services Agreement with Lochner Inc. for $210,028.72 for Engineering and Environmental Document Preparation Services for the State Route 248 Corridor and Safety Improvement Project for a Total Amount Not to Exceed $1,513,779.83.
SR 248 Contract Staff Report
Attachment A: Lochner Amendment 1
Construction Agreement with Vancon, Inc. for the Deer Crest Pump Station and Transmission Line Project for $1,363,312.70; and a Request to Execute the Second Addendum to the Professional Services Agreement with AQUA Engineering, Inc. for the Park City Municipal Corporation (PCMC) - Jordanelle Special Service District (JSSD) Interconnection Improvements Project Engineering Services for $127,010.00.
Construction and Engineering Staff Report
COUNCIL APPROVED NEW BUSINESS ITEMS:
Resolution No. 23, a Resolution Approving Entry into the Central Wasatch Commission (CWC) Interlocal Agreement, and Approval of a First Amendment to the Central Wasatch Commission Interlocal Agreement between Park City Municipal Corporation and Summit County. Staff updated Council that CWC had updated its bylaws to give Park City a seat as a full member on the Commission, and requested that Mayor Beerman be assigned as the member on the Commission.
Central Wasatch Commission Entry Staff Report
IN THE PARK CITY HOUSING AUTHORITY MEETING:
Council Approved the Mitigation Plan to Fulfill the Affordable Housing Obligation Generated by the Kings Crown at Park City Project. The plan includes seven affordable and an additional eight attainable units.
Kings Crown Affordable Housing Staff Report
IN THE PARK CITY REDEVELOPMENT AGENCY MEETING:
UPCOMING CITY MEETINGS
Historic Preservation Board: 9/5, 5:00 p.m. @ City Hall
Planning Commission: 9/12, 5:30 p.m. @ City Hall
City Council: 9/13, 6:00 p.m. @ City Hall
Planning Commission: 9/26, 5:30 p.m. @ City Hall
City Council: 9/27, 6:00 p.m. @ City Hall
UPCOMING CITY EVENTS
Back to Cool!: 9/08, 4:00 p.m. at Ice Arena
Fall Projects and Plans Open House: 9/18, 5:00 p.m. at Park City Library
STAY INFORMED
Tune in to KPCW at 8:30 a.m. every Friday morning following the City Council meeting to hear a summary from one of the Council members. Interviews are usually posted the following day, in case you miss them live.
Want to stay apprised of City news, events, and upcoming City Council meetings? Like our Facebook page or consider signing up for our e-notify program, which delivers the latest City news and event
Return to full list >>