Homestake Road Residential Parking
Homestake Road Residential Parking Zone
To maintain resident access to street parking, beginning July 30, 2023, vehicles parked on Homestake road for longer than 2 hours can obtain a free resident parking permit at Parking Services. Details below.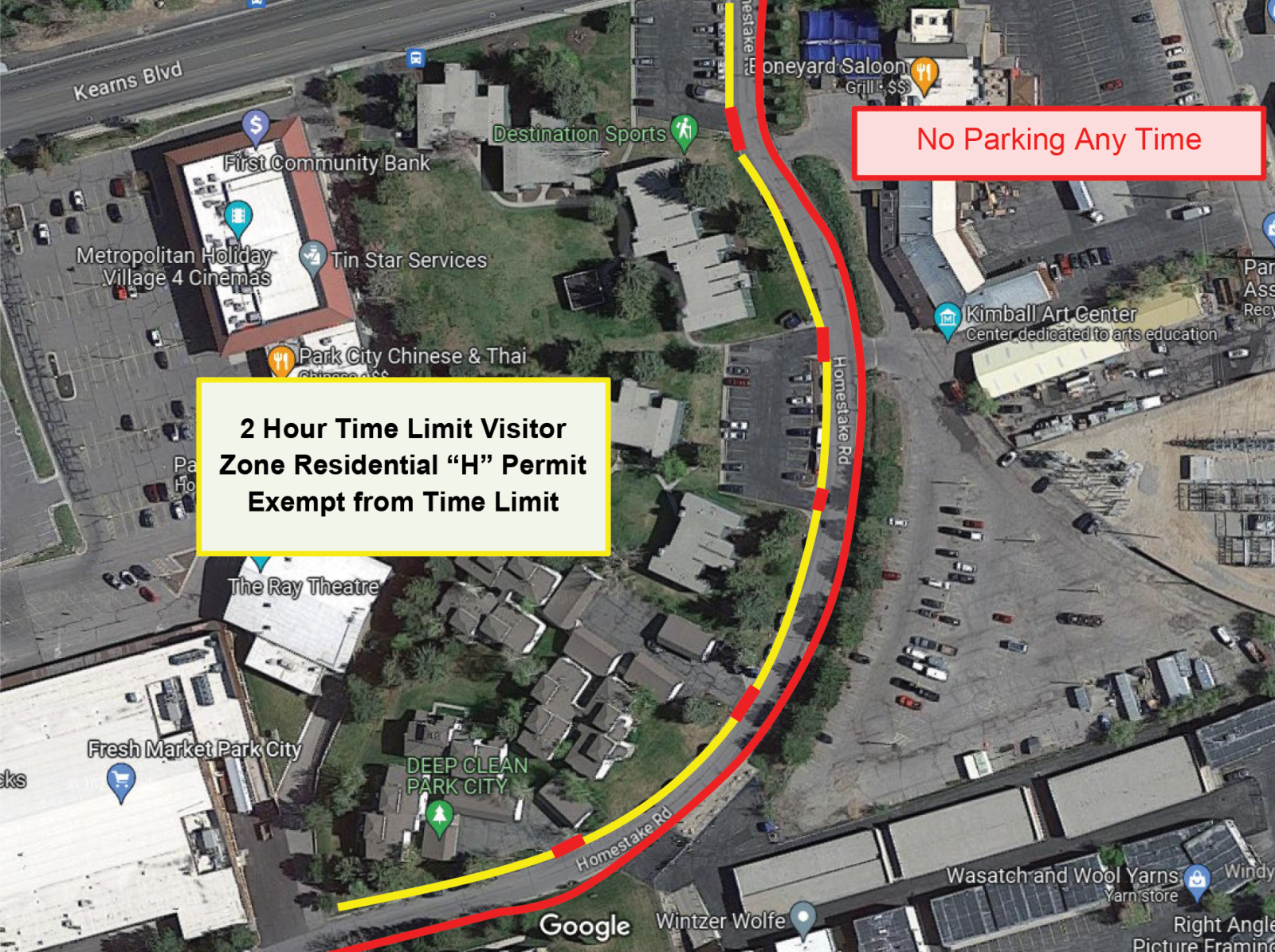 Action Required
Beginning July 30, 2023, residents are required to register their vehicle license plate to a Residential Zone H Permit or display a valid residential Guest or Business Permit to park on Homestake Road. Permits are obtained through Parking Services, and the following documentation is required:
Proof of residence- rental/lease agreement, ownership county tax document, current utility bill, driver's license.
Valid vehicle registration for each vehicle in need of a permit.
Completed Residential Permit Application form; found online parkcity.org/departments/parking/permits.
Once a permit is issued, your license plate is your permit. Guest permits, which are hangtags, must be displayed.
Contact
Park City Parking Services | 435-615-5300 | pcparking@parkcity.org | parkcity.org/departments/parking