Feasibility Study Beginning Soon
In 2014, Park City purchased 344 acres of property known as Clark Ranch, located along US-40 in the Quinn's Junction area in proximity to Park City Heights, Utah Film Studios, Park City Hospital, and the National Ability Center.
In 2016, the Citizens Open Space Advisory Committee ("COSAC") recommended to City Council parameters and values of the proposed preservation of the Clark Ranch properties. The Committee unanimously recommended that up to 10 acres in the northwest corner of the parcel adjacent to Park City Heights be excluded from the proposed conservation easement for senior or affordable housing and/or essential services, such as a fire station. The Property was annexed into Park City in 2022.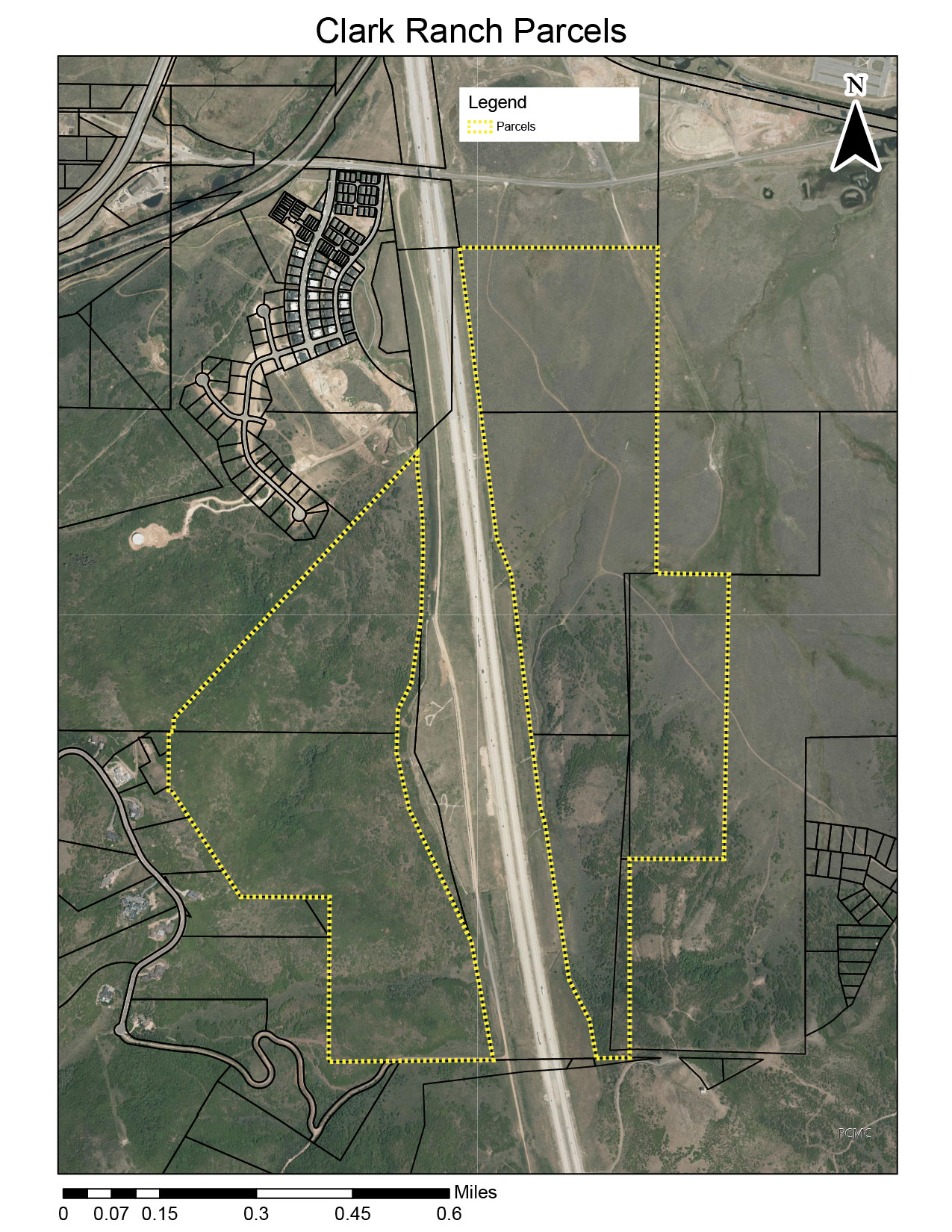 In November 2022, the City released a Request for Proposals (RFP) for Land Surveying and Consultant Services to help inform how the City should manage the property and to help City Council determine if and how the property could be used for future uses, including affordable housing.
The Land Surveying and Consulting project cost is funded and budgeted as CP0566 Clark Ranch Housing in the Housing fund. The revenue source is 2019 Sales Tax Bond Proceeds.