Park City Cemetery
1300 Kearns Blvd
Heather Todd, Cemetery Sexton
heather.todd@parkcity.org
435-615-5410

All cemetery business is conducted by appointment. Please contact the Cemetery Sexton to schedule.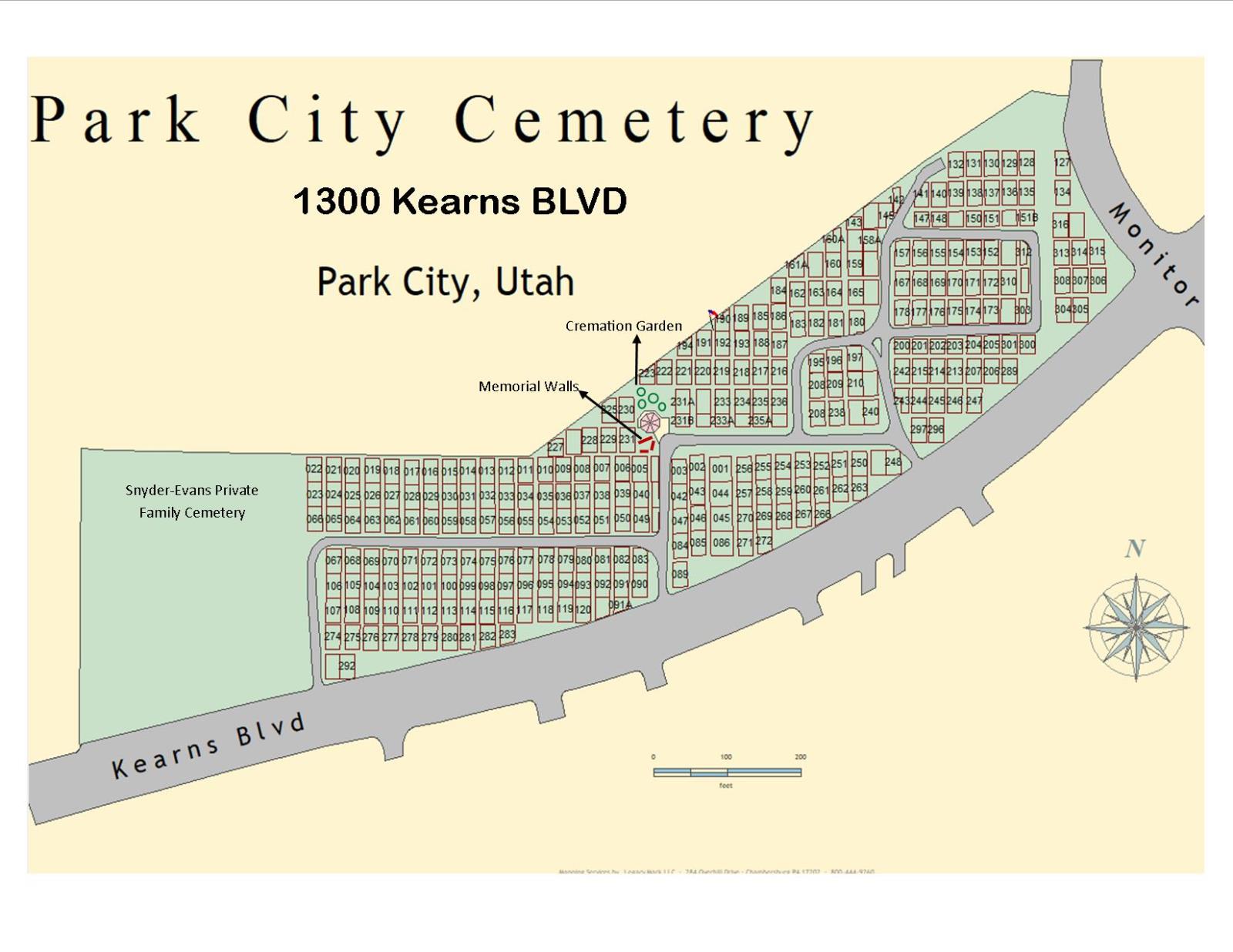 The Park City Cemetery offers the following options for the purchase of burial rights:
Lawn Plots
Per resolution 02-2022, only qualifying residents with immediate need are allowed to purchase lawn plots, plus one additional if desired, in the Park City Cemetery. Please see resolution 02-2022 below for details on a qualifying resident and other cemetery code information.
Memorial Wall
As an alternative to burial, Memorial Walls consist of eight walls constructed to display plaque memorials. These are located in front of the gazebo. Memorial Wall plaque spaces are available to City residents and non-residents.

Cremation Garden
The Cremation Garden includes a variety of products in a newly landscaped garden comprised of individual, companion, and family options. Cremation Garden spaces are available to City residents only.
Cemetery Documents: