Romney/Hideout Plans to Annex Richardson Flat
Romney/Hideout Plans to Annex Richardson Flat
We've been getting a host of questions from members of the public. Here's what you need to know to stay informed, follow the process, and contact those that represent you…
Josh Romney, his attorney Bruce Baird, and Lobbyists Michael Ostermiller and Chris Kyler orchestrated a massive overhaul of the State's annexation law by inserting a last-minute change to House Bill 359, Municipal Annexation Revisions. This allowed Romney and the town of Hideout to "cherry stem" an annexation area along State Road 248, across from the Summit/Wasatch County border, into Park City's east entry corridor (SR-248 and HWY-40) – all without Summit County's permission.
The Utah Legislature repealed the annexation law in their August special session. Despite everything, Hideout has decided that they will continue to pursue annexation. Their revised annexation plans include 350 acres along Richardson Flat Road, reduced from the original 655 acres. Much of this area is under a development restriction slated for low density, recreation, and open space uses.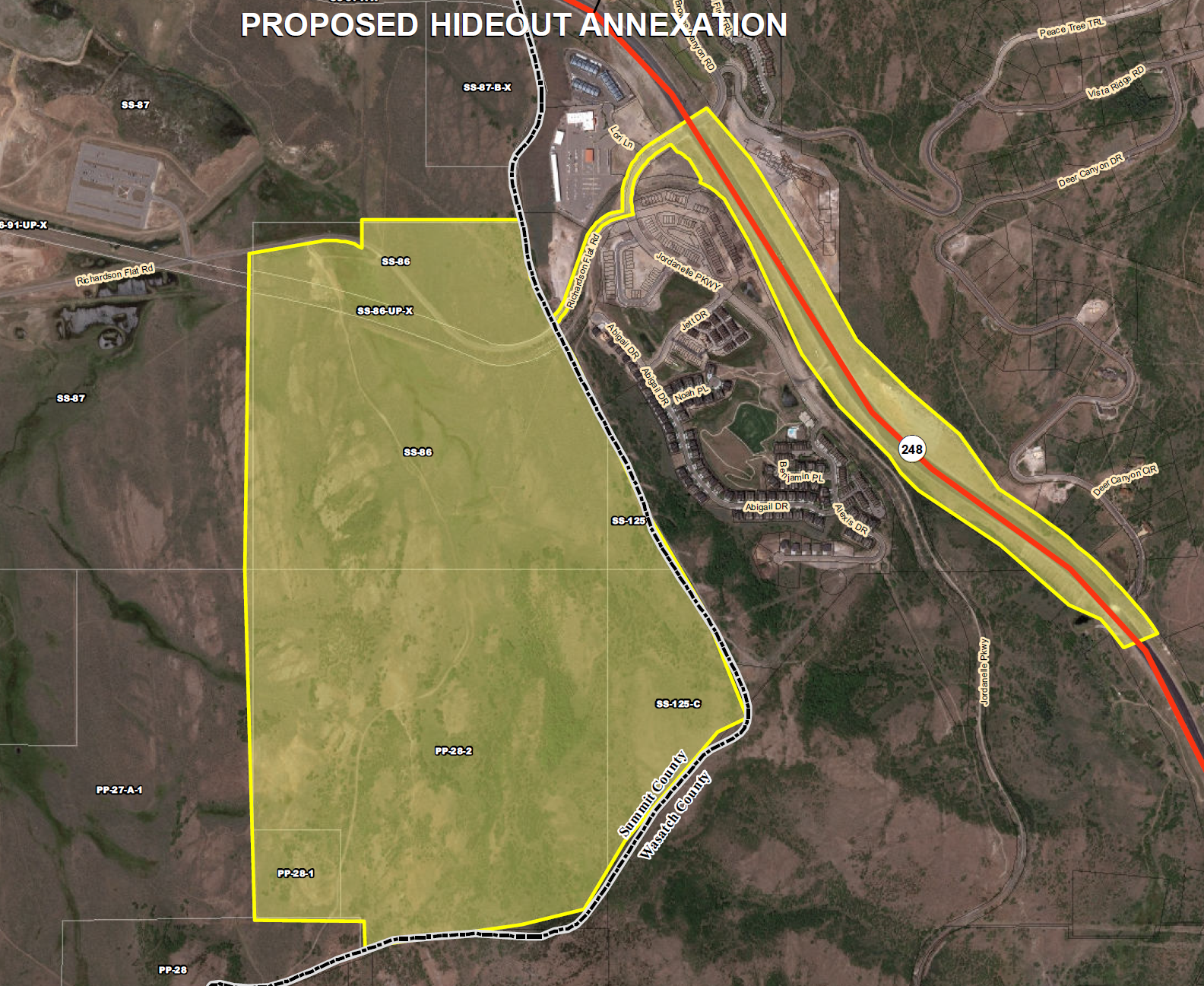 We want to hear from you! Residents, businesses, and community members…
To follow along and participate in the public process, please consider contacting key individuals involved in the decision making.
Contact Hideout Town Council:
In the news:
Salt Lake Tribune
Deseret News
Park Record
Salt Lake Magazine
KPCW
Return to full list >>