To view City Council agendas, packets and minutes from May 2015 forward, please visit
City Council Meeting Info & Listen Live.
We Love the Historic District Open House
Open House - All are Welcome!
The Planning Department is hosting a preservation-themed Open House on Wednesday, February 18th from 4pm to 7pm in City Council Chambers. This is a great opportunity for the public to learn more about our historic preservation efforts and to provide input on current issues facing the historic district.

We hope to see you there!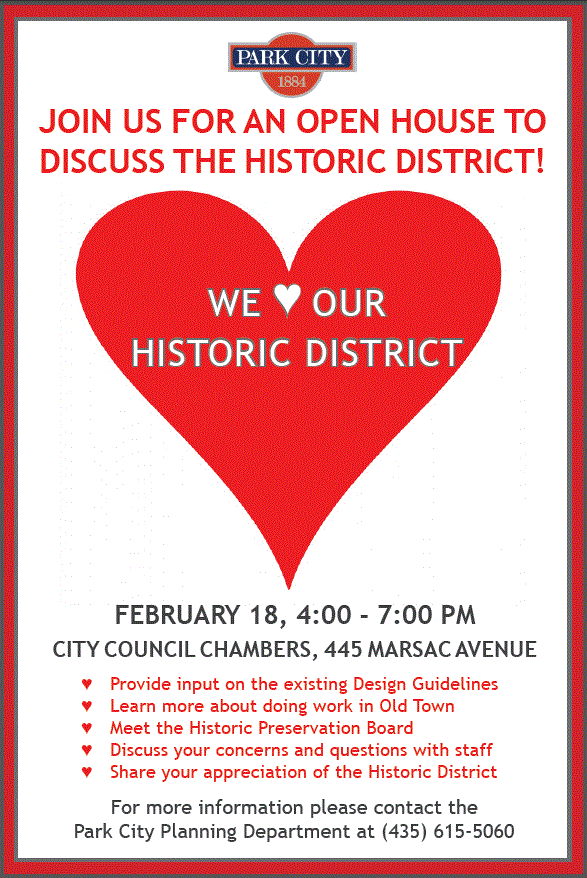 Return to full list >>