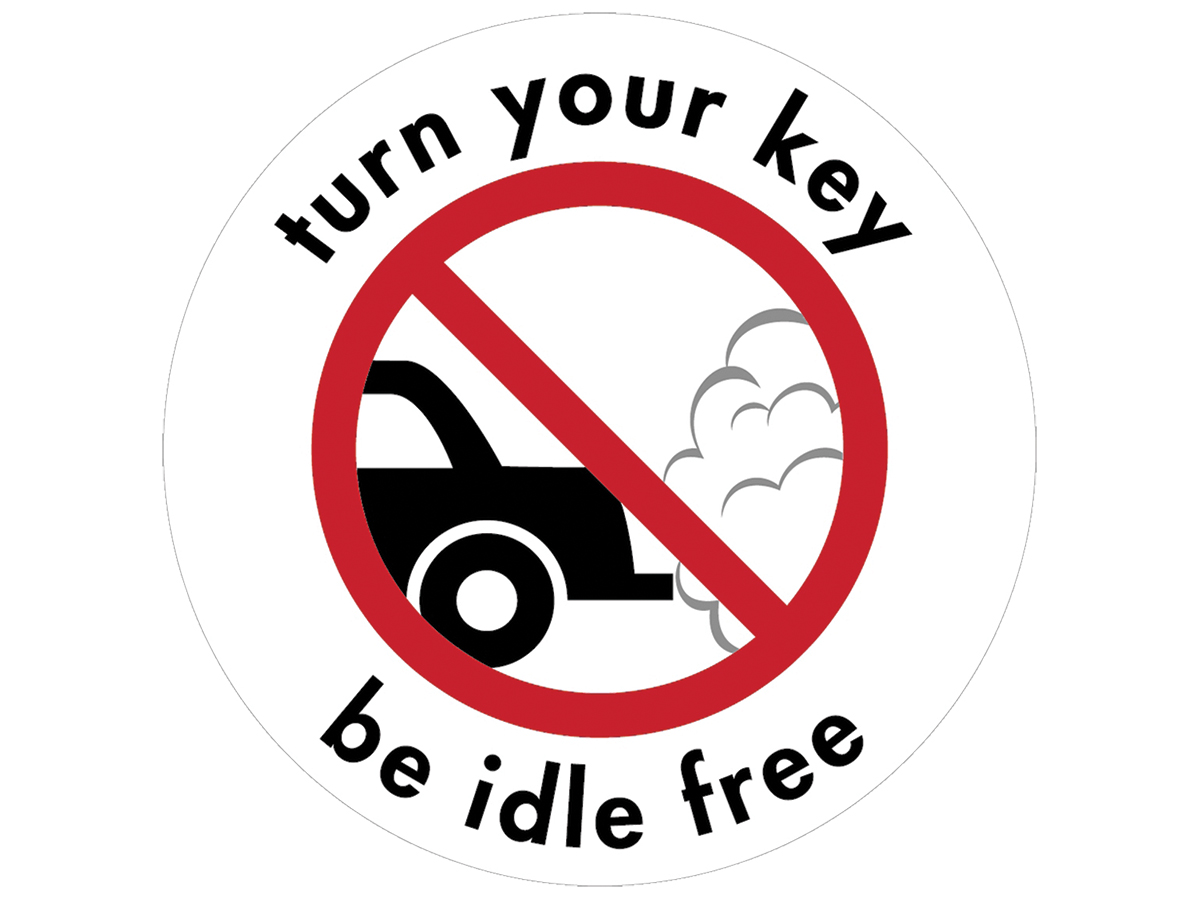 Idling your vehicle in Park City for more than one minute is against the law. The reason for this ordinance is to keep our air clean and safe to breathe.

Many of us have seen the air quality problems in the Salt Lake Valley, and we don't want to create those same problems up here in our mountain community. When idling your vehicle, you needlessly create noxious emissions that disproportionately harm children and those with respiratory problems.
If you would like to report an idling vehicle, call 435-.615-3600 and select "dispatch".
The Facts
50% OF UTAH'S AIR POLLUTION IS FROM VEHICLES…
Studies link air pollution from vehicles to increased rates of cancer, heart and lung diseases.
AIR POLLUTION IS A HEALTH RISK…
Poor air quality is linked to increased school absences, increased visits to the emergency room, asthma, autism, miscarriages and early death. Read more about health risks here.
CHILDREN ARE ESPECIALLY AT RISK…
Their lungs are still developing and they breathe more rapidly, inhaling more pollution than adults. Schools and bus stops are particularly bad places to idle.
IDLING GETS ZERO MILES PER GALLON...
Idling is expensive and hard on your engine. It's a myth that turning your car off more frequently will wear out your starter.
LEARN MORE…
UCAIR has many good resources to learn more about air quality and how to keep it clean.

What You Can Do
TURN OFF YOUR VEHICLE…
More than 10 seconds of idling consumes more fuel than restarting your engine. If you aren't moving, turn it off!!
REDUCE WARM-UP IDLING…
Modern engines need less than 30 seconds of idling before driving on cold winter days.
TAKE THE BUS
Park City has a free bus system, and we are converting our buses to electric, which have no tailpipe emissions.
PLAN YOUR TRIPS
Trip chaining by grouping errands together to saves time and money and emissions. 60% to 90% of vehicle emissions occur within the first 50 seconds of operation after a cold start.
MAKE YOUR NEXT VEHICLE ELECTRIC
The next time you purchase a vehicle, go electric! Park City is installing many electric vehicle chargers around town that will be free to use (paid parking rates still apply).
SPREAD THE WORD…
Talk to your family, friends, and neighbors about the benefits of reduced driving and idling.

Here's a flyer you can print off to politely remind idlers to turn their key and be idle free (it's double sided, so print on both sides and "flip up")
Let's keep our air clean and safe to breathe!
Contact: celia.peterson@parkcity.org