Throughout the season, if you have any questions or suggestions, or if you are interested in helping out, please give any of us a call. Remember, we are all volunteers and your help is needed and appreciated especially for our Tee off for Ta Ta's Event.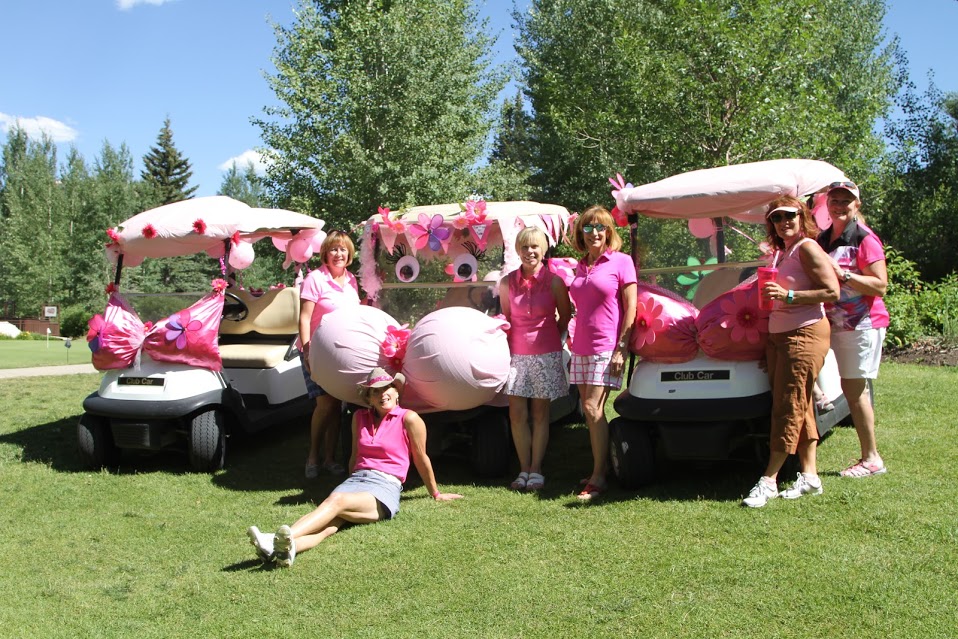 UGA NINE HOLE HANDICAP

If you have not renewed or obtained a Utah Golf Association (UGA) membership card, you are required to do so to play in the Nine Hole League. The UGA fee for your GHIN handicap is $36.00 (801-563-0400)
http://uga.org/
. The UGA fee is not handled by the PCWGA.
Flight Group for 2021 Season

Will consist of four flights weekly. Flights are determined by players' handicaps. Players can move between flights based on changes to their handicap.
MANDATORY 9 HOLE HANDICAP & 9 HOLE GAME
You must have a 9 or 18 hole handicap to participate in the prizes. If you do not have an established handicap at the beginning of the season, the UGA requires you to play and to post five (5) scores to establish a handicap and thus be eligible for PCWGA prizes.

2021 SUNDAY SOCIAL TOURNAMENTS
May 16th
June 6th
July 18th
August 21st and 22nd (Club Championship)
September 12th
JULY 27TH
"TEE OFF FOR THE TA-TA'S" (Rally for a Cure Day)
Eligibility for Nine Hole Tournaments is defined in the By-Laws. Briefly, eligibility requires each member to have paid Club dues one week in advance of her first play day and have an established UGA handicap. In addition, if you are not a dues paid member of the league you can not make tee times or play during scheduled Tuesday League times.
To participate in the Club Championship, a PCWGA 9 hole league member must have played in
two (2)
weekly events with an established handicap on Tuesdays with other PCWGA Nine Hole Golf League members.
RINGER TOURNAMENT

This year the Nine Hole League will again have the opportunity to play in a Ringer Tournament. This fun tournament will engage each member for the entire season. The details on entering and playing in the Ringer Tournament will be available at the Pro Shop on the first day of play.
SO, LET'S PLAY GOLF!!
As your 2021 Board, we believe it's going to be a great season to play with the Nine Hole PCWGA League. So here's to a great season where it rains only during the night, we never see lightning during the hours of golf and we all improve our handicaps and meet new golfing friends!
SEE YOU ON THE COURSE!
PCWGA 9 HOLE BYLAWS UPDATED 3/9/2021