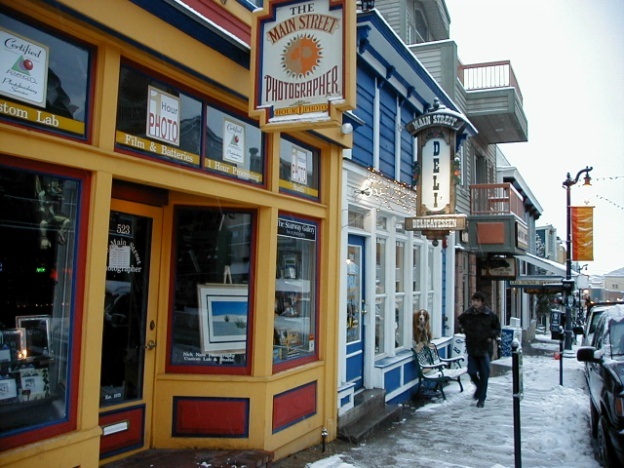 The Economic Development Division of the Sustainability Department oversees planning and implementation to ensure the City's Economic Health. Work activities include Redevelopment Agency planning and implementation, capital projects, events, community walkability and trails. Read the most recent Economic Development Strategic Plan for Fiscal Year 2015-16.
High priority projects include:
Market Assessment & Bonanza Park Neighborhood Redevelopment Plan - A retail market analysis and year round economic generator studies have been completed for each of our existing commercial districts to identify trends and market niches that are unrealized in the local resort economy. As part of the city updates to the General Plan a specific Neighborhood Plan has been completed for the Bonanza Park District.
Redevelopment Initiatives - The City's Redevelopment Agency (RDA) is a political entity of the City whose power is limited to either economic development or affordable housing projects. Park City has 2 RDA's: Main Street RDA and Lower Park Avenue (LPA) RDA (learn more).
Events – Continued population of the City's event calendar that complements our winter season and aims to support a four season economy (learn more).
High Altitude Destination Training Center– City Council has directed staff to articulate the vision, possible components, financial and operational models and role for this concept.
Economic Development Manager: Jonathan Weidenhamer
Phone: (435) 615-5069
jweidenhamer@parkcity.org
Historic Park City Proposed Enhancement Plan
The Economic Development component of the Sustainability Department is considering ways to enhance the pedestrian experience and encourage residents and visitors to linger, circulate and explore throughout the Historic Park City District. View proposed improvements
Redevelopment Agency Planning and Implementation

Two key documents are currently being updated for the City's redevelopment (RDA) efforts on Main Street, Lower Park Avenue and the Bonanza Park areas: RDA Strategic Plans for each neighborhood; and the City's General Plan (GP). In the process of completing these documents, the City is evaluating its role in the RDA and how best to tie into the GP and Council's broader community goals. In addition to a series of joint City Council and Planning Commission work session meetings, a number of past and current studies are informing this work. Those studies are summarized here. Each study can be viewed in its entirety by clicking on the appropriate link below:
Capital Projects
Members of the Economic Development Team provide project management and coordination services for all aspects and phases of capital projects originating out of a variety of City departments. Past projects have included: the MARC (tennis and fitness facility), Snow Creek Cottages affordable housing; complete renovation and seismic retrofitting of Historic City Hall; and construction of new facilities such as the Public Safety building and the Ice Arena and Sports Complex. More detail on a sampling of projects can be found below: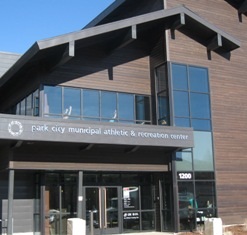 Park City Municipal Athletic and Recreation Center (PC MARC) - The PC MARC is an ambitious effort on the part of the City's Recreation Department to remodel and upgrade the aging facility located on Little Kate Drive in Park Meadows. The project began in July of 2010 and was completed in January, 2012. Sustainable efforts on the project include the recycling of 76% of all construction waste. To date 92,435 pounds of recycled materials have been diverted from the landfill, which include: 41,085 pounds of wood, 30,960 pounds of concrete, 11,140 pounds of metal, 4,545 pounds of cardboard, 4,145 pounds of plastic, and 560 pounds of paper. For more information about this project, contact Matt Twombly via email or call 435-615-5177.


Iron Horse Transit Facility - The new Iron Horse transit facility is nearing completion. The facility includes a 32,000 square foot bus barn with employee parking on the roof and a new bus maintenance facility and a fueling station for buses as well as other City vehicles. A grand opening will occur in the spring of 2012. For more information about this project, contact Dave Gustafson or call 435-615-5203.
Shell Space and Pedestrian Improvements in Old Town - The "shell space" building attached to the north end of the new parking structure was completed in 2008. A state liquor store and the local public radio station, KPCW, are the tenants. During construction, a foundation wall of the historic Marsac Silver Mill was uncovered and preserved. In 2012, additional work will include pedestrian improvements in old town as part of the planned reconstruction of Swede Alley. These improvements will include a sidewalk on the west side of the street, crosswalks, streetscape improvements, and ADA retrofits.


Marsac Building Renovation (City Hall) - This project included seismic improvements, mechanical system upgrades, and ADA retrofit to the Historic City Hall building – all completed in 2009. The upgrades include many green features such as geothermal ground source heating, lighting fixtures with sensors that turn off when no one is in the vicinity and PV solar panels on the roof. The completed building received a 2011 Heritage Award from the Utah Heritage Foundation.


Park City Ice Arena, Sports Complex, and Dog Park - The Ice Arena and Phase I of the sports complex were completed in 2006. Phase I included the maintenance building, the concession and restroom building, completion of the parking lots, permanent bleachers, field lighting, and trails and sidewalk connections. A dog park was completed in 2009, providing locals with an off-leash area for their dogs to play. The dog park users group and the Friends of the Animals raised $10,000 for 2 shade structures installed in the Spring of 2010.
Events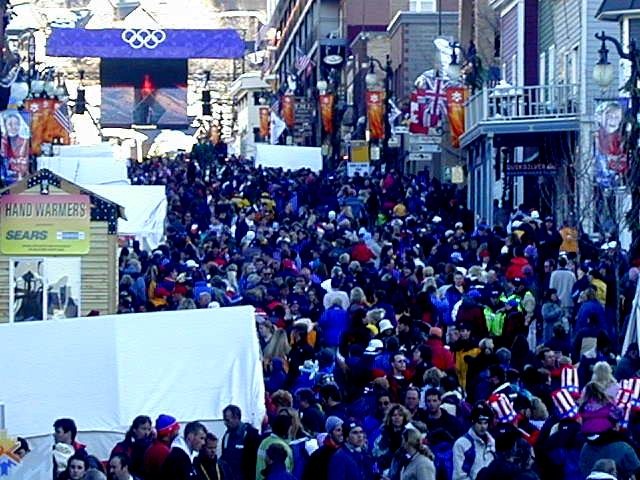 Post Olympics the City saw immense opportunities in hosting and facilitating special events. Not only economic opportunity, many of the events hosted are local, grassroots participatory events that build community character and celebrate common themes consistent with Council goals. PCMC Events Staff in conjunction with the Park City Chamber work to populate and manage the Events Calendar. This joint venture works to grow and balance the types of events on the annual Calendar. The work includes mitigating the impact of events on the community while preserving the quality of life for our residents and visitors. Below is a chart that illustrates the number of Events and Event Days from recent years.
| | | |
| --- | --- | --- |
| Year | # of events | # of days |
| 2006 | 60 | 170 |
| 2007 | 71 | 234 |
| 2008 | 82 | 294 |
| 2009 | 79 | 264 |
| 2010 | 72 | 226 |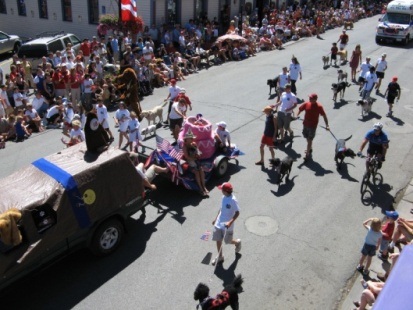 Park City Municipal hosts and manages many large-scale events such as the Sundance Film Festival (January), Park City Kimball Arts Festival (August), Triple Crown girls fast-pitch softball & boys baseball tournaments (July), 4th of July Parade and activities, and the Park Silly Sunday Market (Sundays Mid-June through September). For more information contact Colleen McGinn at 435-615-5187 or Jenny Dierson at 435-615-5187.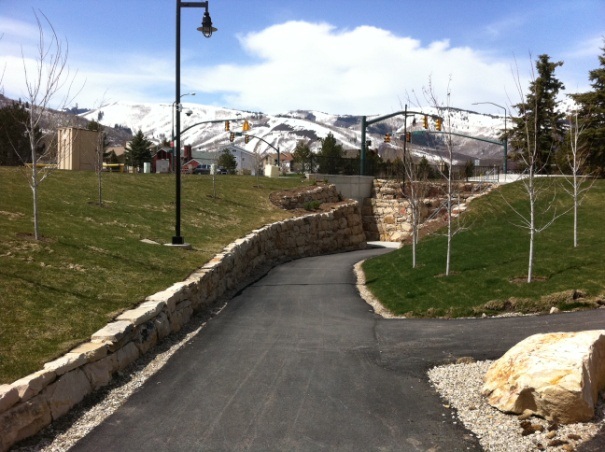 Walkable Community and Trails
In November of 2007, the citizens of Park City approved a $15M bond measure for walking and biking improvements. The bond, commonly referred to as the WALC bond, provided the funding source for projects identified through a 2006 walkability study. These project recommendations culminated in adoption of the 2009 Budget, during which City Council approved an implementation plan for the walkability projects . Download the entire study here.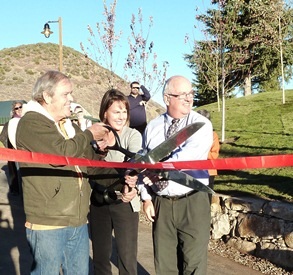 To date several high level projects, including underpasses at major intersections along Bonanza and Comstock Drives, pathways along Comstock Drive and Holiday Ranch Loop Road, a sidewalk along Little Kate Road and traffic calming measures throughout town, have provided the community with a city-wide pedestrian and bike trail system that serves to connect neighborhoods, schools and parks.


In 2009 and 2010 Park City completed a trails inventory and contracted with the Mountain Trails Foundation to increase maintenance services. The City also completed a series of improvements to: trail-heads, including Round Valley Way and the Cove; trail, including signage, bike racks, and mapping; the addition of four new miles commonly referred to as Quinn's Loop in Round Valley; and expansion of groomed winter trails in Round Valley. Residents and visitors can now enjoy over 25 kilometers of free cross country ski and snowshoe trails right in Park City.

Park City's Newest Trail-Armstrong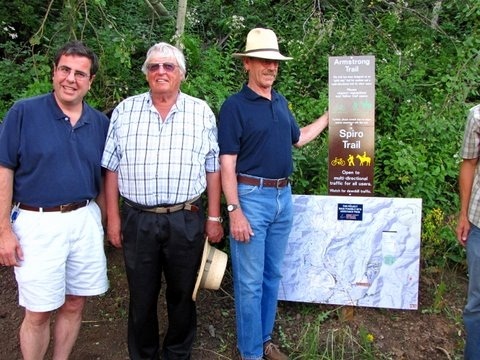 The Armstrong Recreational Trail is a back-country trail, starting near the base of the Silver Star development, traversing through the recently purchased Armstrong Open Space Parcel (2009) in Thaynes Canyon and finally intersecting with the Mid-Mountain Trail.

The trail opened in the summer of 2011, providing additional access to the Mid-Mountain Trail and Park City Mountain Resort trails. Due to the popularity and increasing number of conflicts between ascending and descending users on the Spiro trail, the Armstrong trail has been designated as an 'uphill directional' trail for cyclists. Cyclists may climb but not descend the trail while hikers and equestrians are allowed multi-directional use of the trail. The Spiro Trail remains multi-directional with signs reminding users to yield to uphill traffic and control their speed.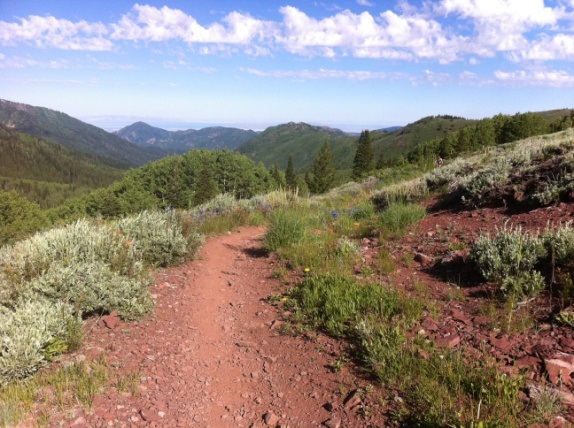 In 2012, several trail connections are planned in accordance with past development agreements and open space purchases. For more information about trails and Walkability projects, please contact Heinrich Deters or call 435-615-5205.