AVISO A LA PRENSA: Carta del Alcalde de Park City & el Consejo Municipal, Jefe de Policía, y el Director General del Municipio de Park City
Post Date:
06/04/2020 9:00 AM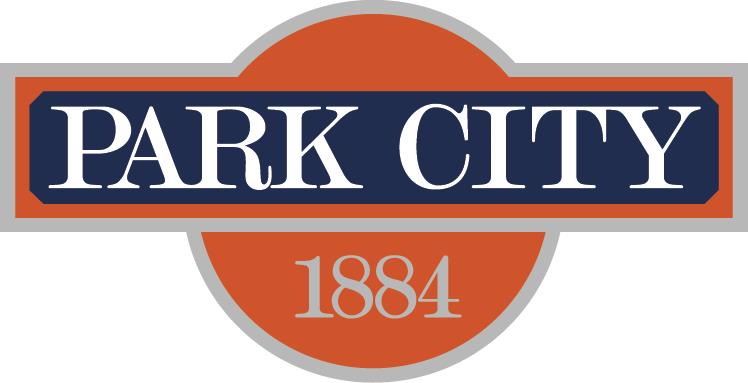 4 de junio de 2020
Querido Park City,
Enfado. Miedo. Desamor. Esperanza. Solidaridad …
Estos son algunos de los pensamientos y emociones que pasan por nuestros corazones y mentes después de los eventos en Minneapolis y las protestas posteriores en nuestra nación.
Los estudiantes de la escuela secundaria de Park City dieron una lección oportuna el lunes sobre cómo escuchar activamente, aprender e impulsar el cambio a pesar de su impaciencia y frustración. La manifestación pacífica contra una historia inexcusable de brutalidad policial contra las personas de color y los vulnerables fue inspiradora e inquietante al mismo tiempo. Los felicitamos, estamos inspirados por su coraje y agradecidos por su disposición a liderar a nuestra comunidad en la creación de la demostración.
La verdad es que existen prejuicios y racismo sistémico en nuestra comunidad. Todos tenemos la responsabilidad de mirar hacia adentro y educarnos y hacernos responsables de nuestras acciones.
Uno de los beneficios de ser una comunidad pequeña es la capacidad de enfocarse en la seguridad del vecindario y la vigilancia comunitaria. Muchos de nosotros tenemos el beneficio de conocer a nuestros agentes de policía por su nombre y, a menudo, los vemos en el supermercado, en nuestras escuelas y en el gimnasio. Muchos de nuestros oficiales conocen a nuestros hijos e incluso a nuestras mascotas, y la mayoría de nosotros tenemos el privilegio de no sentirnos asustados o amenazados por estas interacciones. Esto es un lujo. Reconocemos que este no es el caso para todos, y nos comprometemos a garantizar que todos los miembros de nuestra comunidad se sientan protegidos y protegidos por nuestros agentes de policía.
El municipio de Park City condena inequívocamente las acciones de los individuos y los sistemas que toleraron, incluso permitieron, la crueldad inaceptable que condujo a la muerte de George Floyd. Nuestro jefe de policía, Wade Carpenter, denuncia abiertamente las acciones de los agentes de policía de Minneapolis involucrados en el asesinato de George Floyd y aquellos en la profesión que manchan el honor de aquellos a quienes tienen el deber de proteger y servir.
Las mujeres y los hombres del Departamento de Policía de Park City están tan disgustados e indignados como el resto de nosotros. Creen en la integridad de la ley, los derechos humanos y la decencia común. También están comprometidos con la capacitación continua para reconocer los prejuicios implícitos, el racismo sistémico y seguir las mejores prácticas en la vigilancia policial moderna. Si algún oficial de policía de Park City se comporta de manera inconsistente con los valores de nuestra comunidad, esperamos que nos responsabilice por ello.
A nivel nacional, nos solidarizamos con todas las comunidades de color, especialmente con la comunidad negra durante este momento difícil. A nivel local, seguimos comprometidos con nuestro trabajo para crear una comunidad segura y más equitativa para todos los que viven, trabajan y visitan nuestro pueblo de montaña.
Humildemente,
El Alcalde de Park City Andy Beerman
Miembros del Consejo de Park City Max Doilney, Becca Gerber, Tim Henney, Steve Joyce, and Nann Worel
Jefe de policia de Park City Wade Carpenter
Gerente de la ciudad de Park City Matt Dias
Return to full list >>
Sometimes reducing your environmental impact can be a little overwhelming. There is a lot of new information and sometimes it changes very quickly from new research or developments. Start off small and take it a day at a time and soon you'll be able to incorporate a lot of these ideas into your daily life. Here are 10 ways to get started reducing your impact at home.


1. Sign up for the SCPW Challenge- Park City worked with Summit Community Power Works to bring this online resource to life. Here you will find 70 actions you can do at home to conserve, with all available rebates and incentives, and step-by-step instructions on how to complete each action. It's even more fun when you get your neighbors to participate and form a team to win prizes and recognition!
2. Conserve Energy - Start off by being conscious of the energy you use at home, noticing what lights are on, when the TV is on, etc. Then make a concerted effort to turn off lights and electronics when they are not needed. Conservation is not about doing without, but about using energy wisely.
Snow Melt Systems
Many Park City residents use snow melt products, such as heat tape, to prevent ice dams on their roofs. These snow melt systems are needed for certain roofs, but they also use a huge amount of electricity and often times we forget to turn them off when it gets warmer. In fact, some systems use as much electricity as the entire home. Make sure your snow melt system is turned off during warmer months - some systems have been found to be operating during spring/summer, costing lots of money and inflating the community's carbon footprint. If you find yourself forgetting to turn off your heat tape, you can purchase a timer that will do it for you.

3. Perform a Home Energy Audit
- While energy conservation is important, energy efficiency is even more important and for your home to be energy efficient, you should perform a home energy audit. This audit will tell you where you need upgrades to equipment, lights insulation, windows and appliances. Many of these changes are easy and inexpensive and will yield huge energy savings. A home energy audit can be done by yourself, or you can hire an experienced professional to help guide you and offer the most cost effective recommendations. Here is a list of certified
Home Energy Raters
. In addition, for $25 you can work with one of Dominion Energy's
Energy Experts
to develop a plan to start saving energy (and money) immediately.
4. Replace Inefficient Bulbs
- Your energy audit will likely reveal that you have some inefficient bulbs in your home. Make sure to replace those with more
efficient lighting options
like LED bulbs which use a fraction of the energy and last much longer than older lighting technologies. You'll begin saving money immediately with this low cost and easy upgrade.
5. Unplug
- Avoid
phantom loads
that come from gadgets and electronics that draw power even when they're off. Unplug chargers, printers, gadgets, coffee makers, toasters and other similar electronics to avoid wasting unnecessary energy. You can also plug these devices into a power strip and shut off the power strip when not being used.
6. Improve Indoor Air Quality
- Sometimes your home's indoor air quality is worse than the air outdoors due to inadequate ventilation and the release of toxins indoors from furniture, chemicals, equipment and more. Learn more about the
sources of indoor toxins
and how to reduce them to make your home safer.
7. Upgrade Inefficient Appliances
- Reduce both water and energy use by upgrading to more efficient appliances. Look for ENERGY STAR labeled appliances that are guaranteed to be more efficient. While the initial cost of the appliance may be slightly more than a regular one, the money you save on energy will more than cover the cost of the upgrade.
8. Clean Greener
- Cleaning solutions in your home may actually be toxic and causing you harm. Start cleaning your home with more natural
cleaning supplies
that are safer for your family, pets and the environment. Look for all natural, biodegradable and non-petroleum based products.
9. Buy Green Power
- One of the cheapest and easiest ways to reduce your carbon emissions is to support renewable energy from your electric utility. Our very own Rocky Mountain Power has a program for exactly that called
Blue Sky
. Sign up today!
10. Install a Programmable Thermostat
- Making sure you don't heat or cool your home when you're not there (or when you're asleep and cozy under covers) is one of the easiest ways to save money and reduce your carbon footprint.
Programmable thermosats
allow you to control temperature settings for when you are at home, away, and asleep.