MEDIA ADVISORY: Letter from Park City Mayor & City Council, Park City Police Chief, and Park City Manager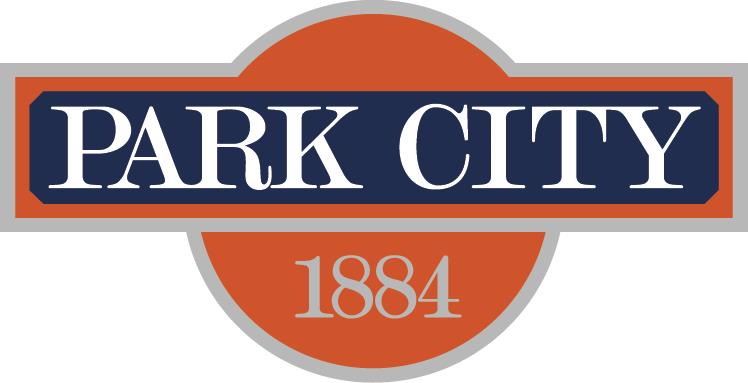 June 4, 2020
Dear Park City,
Anger. Fear. Heartbreak. Hope. Solidarity…
These are some of the thoughts and emotions swirling through our hearts and minds after the events in Minneapolis and the ensuing protests around our nation.
The students of Park City High School delivered a timely lesson on Monday about how to actively listen, learn, and push for change despite their impatience and frustration. The peaceful demonstration against an inexcusable history of police brutality against people of color and the vulnerable was both inspiring and unsettling at the same time. We commend you, are inspired by your courage and grateful for your willingness to lead our community in creating the rally.
The truth is bias and systemic racism exists in our community. We all have a responsibility to look inward and educate ourselves, and hold ourselves accountable for our actions.
One of the benefits of being a small community is the ability to focus on neighborhood safety and community policing. Many of us have the benefit of knowing our police officers by name and often see them at the supermarket, in our schools and at the gym. Many of our officers know our children and even our pets, and most of us have the privilege of not feeling scared or threatened by these interactions. This is a luxury. We recognize this is not the case for everyone, and we are committed to ensuring every single member of our community feels protected by—and safe around—our police officers.
Park City Municipal unequivocally condemns the actions of the individuals and the systems that tolerated, even enabled, the unacceptable cruelty that lead to George Floyd's death. Our Police Chief, Wade Carpenter, openly denounces the actions of the Minneapolis police officers involved in George Floyd's murder and those in the profession who stain the honor of those they are duty bound to protect and serve.
The women and men in Park City's Police Department are just as disgusted and outraged as the rest of us. They believe in the integrity of law, human rights, and common decency. They are also committed to continued training to recognize implicit bias, systemic racism, and follow best practices in modern policing. Should any Park City Police officer behave in a manner inconsistent with our community values, we expect you to hold us accountable.
Nationally, we stand in solidarity with all communities of color—especially the Black community during this difficult time. Locally, we remain committed to our work to create a safe and more equitable community for all that live, work, and visit our mountain town.
Humbly,
Park City Mayor Andy Beerman
Park City Council Members Max Doilney, Becca Gerber, Tim Henney, Steve Joyce, and Nann Worel
Park City Police Chief Wade Carpenter
Park City Manager Matt Dias
Return to full list >>
Sometimes reducing your environmental impact can be a little overwhelming. There is a lot of new information and sometimes it changes very quickly from new research or developments. Start off small and take it a day at a time and soon you'll be able to incorporate a lot of these ideas into your daily life. Here are 10 ways to get started reducing your impact at home.


1. Sign up for the SCPW Challenge- Park City worked with Summit Community Power Works to bring this online resource to life. Here you will find 70 actions you can do at home to conserve, with all available rebates and incentives, and step-by-step instructions on how to complete each action. It's even more fun when you get your neighbors to participate and form a team to win prizes and recognition!
2. Conserve Energy - Start off by being conscious of the energy you use at home, noticing what lights are on, when the TV is on, etc. Then make a concerted effort to turn off lights and electronics when they are not needed. Conservation is not about doing without, but about using energy wisely.
Snow Melt Systems
Many Park City residents use snow melt products, such as heat tape, to prevent ice dams on their roofs. These snow melt systems are needed for certain roofs, but they also use a huge amount of electricity and often times we forget to turn them off when it gets warmer. In fact, some systems use as much electricity as the entire home. Make sure your snow melt system is turned off during warmer months - some systems have been found to be operating during spring/summer, costing lots of money and inflating the community's carbon footprint. If you find yourself forgetting to turn off your heat tape, you can purchase a timer that will do it for you.

3. Perform a Home Energy Audit
- While energy conservation is important, energy efficiency is even more important and for your home to be energy efficient, you should perform a home energy audit. This audit will tell you where you need upgrades to equipment, lights insulation, windows and appliances. Many of these changes are easy and inexpensive and will yield huge energy savings. A home energy audit can be done by yourself, or you can hire an experienced professional to help guide you and offer the most cost effective recommendations. Here is a list of certified
Home Energy Raters
. In addition, for $25 you can work with one of Dominion Energy's
Energy Experts
to develop a plan to start saving energy (and money) immediately.
4. Replace Inefficient Bulbs
- Your energy audit will likely reveal that you have some inefficient bulbs in your home. Make sure to replace those with more
efficient lighting options
like LED bulbs which use a fraction of the energy and last much longer than older lighting technologies. You'll begin saving money immediately with this low cost and easy upgrade.
5. Unplug
- Avoid
phantom loads
that come from gadgets and electronics that draw power even when they're off. Unplug chargers, printers, gadgets, coffee makers, toasters and other similar electronics to avoid wasting unnecessary energy. You can also plug these devices into a power strip and shut off the power strip when not being used.
6. Improve Indoor Air Quality
- Sometimes your home's indoor air quality is worse than the air outdoors due to inadequate ventilation and the release of toxins indoors from furniture, chemicals, equipment and more. Learn more about the
sources of indoor toxins
and how to reduce them to make your home safer.
7. Upgrade Inefficient Appliances
- Reduce both water and energy use by upgrading to more efficient appliances. Look for ENERGY STAR labeled appliances that are guaranteed to be more efficient. While the initial cost of the appliance may be slightly more than a regular one, the money you save on energy will more than cover the cost of the upgrade.
8. Clean Greener
- Cleaning solutions in your home may actually be toxic and causing you harm. Start cleaning your home with more natural
cleaning supplies
that are safer for your family, pets and the environment. Look for all natural, biodegradable and non-petroleum based products.
9. Buy Green Power
- One of the cheapest and easiest ways to reduce your carbon emissions is to support renewable energy from your electric utility. Our very own Rocky Mountain Power has a program for exactly that called
Blue Sky
. Sign up today!
10. Install a Programmable Thermostat
- Making sure you don't heat or cool your home when you're not there (or when you're asleep and cozy under covers) is one of the easiest ways to save money and reduce your carbon footprint.
Programmable thermosats
allow you to control temperature settings for when you are at home, away, and asleep.