Treasure Hill and Armstrong/Snow Ranch Pasture Open Space Bond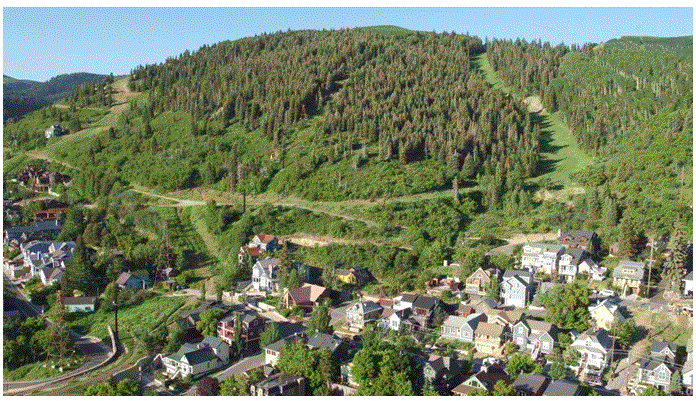 We are proud to bring closure to what has been an almost 30-year community journey. On November 6, 2018, Park City residents voted (77% for and 23% against) to pass the Treasure Hill and Armstrong/Snow Ranch Pasture open space bond. The land is to remain permanently preserved and protected from development.
On August 16, 2018, City Council voted unanimously to support a $48M Treasure Hill and Armstrong/Snow Ranch Pasture open space bond. This presented Park City residents with the opportunity to make the final decision to permanently preserve and protect Treasure Hill and Armstrong/Snow Ranch Pasture from development.
Both properties are arguably some of the last major pieces of open space available within Park City with significant development potential. The purchase was contingent upon the November 2018 general obligation bond.
The Park City Council and Planning Commission unanimously agreed that, after decades of negotiation and regulatory meetings, the voters of Park City were to determine the fate of these properties.
Treasure Hill – preserving Treasure Hill would protect more than 100 acres of forest and hiking trails, Old Town's historic character and scale and, furthermore, avoid the neighborhood impacts that accompany considerable construction and development.
The proposed Treasure Hill development plan includes 1M square feet of mixed-use development (hotel, commercial, residential, and retail) and comes with considerable construction and development impacts.
Armstrong/Snow Ranch Pasture – the preservation plan includes 19 acres located near Thaynes Canyon Drive – more affectionately known as the farm adjacent to Park City Municipal Golf Course's fifth hole. This would preserve and prevent the development of 49 single family homes.
Voters can permanently retire all density and place Treasure Hill and Armstrong/Snow Ranch Pasture under a conservation easement – forever protecting these lands.
Putting the decision to voters is based upon a financially sound funding strategy. The financial strength of the City is due to conservative budgeting principles combined with a vibrant resort economy and an extensive network of non-primary residential properties.
The Park City Council has reduced its budget by $16M to decrease the bond amount to $48M.
Did you know?
71% of property in Park City is owned by non-primary residential owners or investors:

Primary residents only pay 15% of Park City's property and sales taxes – the rest is paid by second homeowners, hotels and investment property (71%) and businesses (9%).



Park City's strong financial position includes:

AAA Bond rating – the highest available;
Half of Park City's existing property tax debt will be retired over the next 5 years;

Park City's current debt limit is less than .5% of total taxable value (well below State mandated requirements);
Park City's debt limit is $312M, which leaves $253M in remaining capacity.
Park City has among the lowest municipal property tax rates in Utah. Utah rates in the lowest 5% of property tax rates in the nation.



For additional financial information, view the August staff report.
After three decades of public pressure and negotiations with the Planning Commission and City Council, the City is finally able to give residents the power to make their own decision in November.

To preserve these lands, a $48M bond will cost the average primary resident an additional $194 a year in property taxes for 15 years. The average non-primary residence and business would pay an additional $353 a year for 15 years.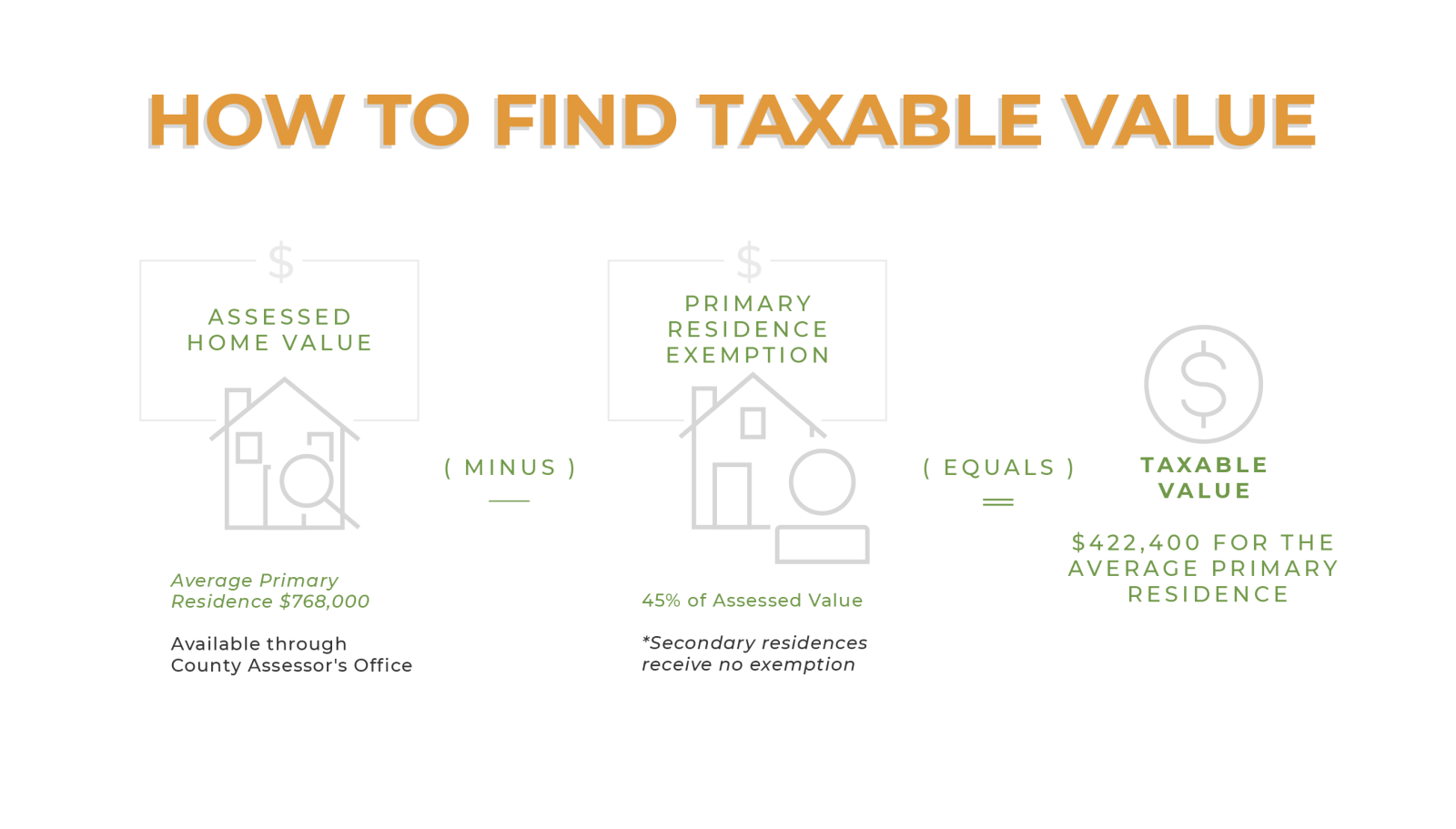 City leaders are sensitive to the financial impacts to residents and businesses, and did not enter these discussions lightly. Your leaders are committed to a balanced approach to maintain community values, push back against development pressures, and safeguard our future finances and infrastructure needs. Our "Complete Community" includes investment in:
Affordable Housing: Park City is on track to build 800 affordable housing units by 2026 (Housing budgets were not impacted).


Transportation: New projects include the Electric Xpress, Summit E-bike Share, park and rides, and more.


Sustainability: City projects are designed and constructed to net zero standards, with the goal to meet net zero/carbon neutral municipal operations by 2022.


Social Equity: Ensuring a more inclusive and compassionate community.


Open Space: Finishing what others started…we have a long history of valuing our historic Old Town and open spaces, beginning with the McPolin Farm in 1990, controlling sprawl, and maintain the unique beauty and quality of life in Park City.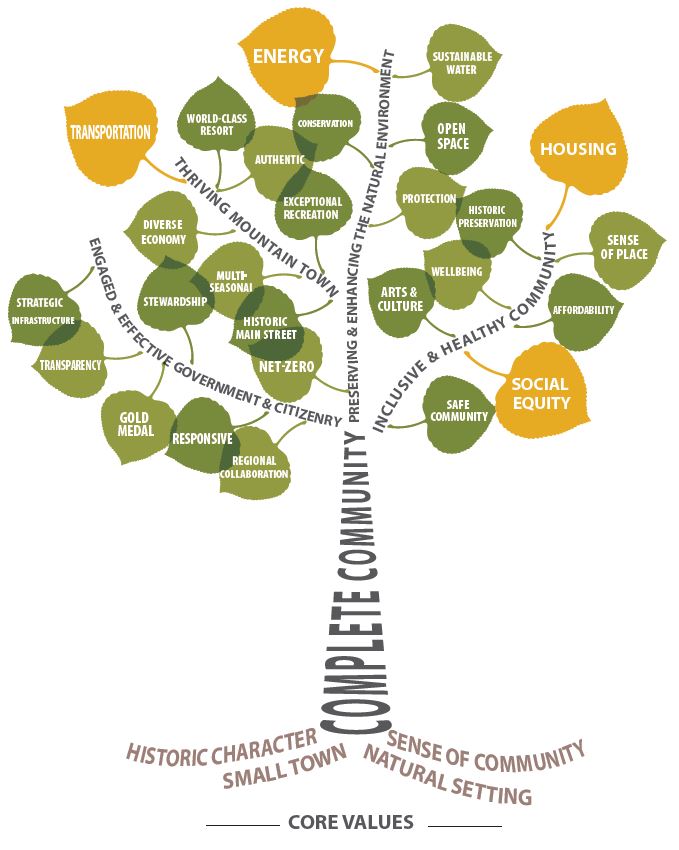 The Purchase and Sale Agreement (PSA) establishes a total purchase price of $64M to buy the land, including a $6M down payment. What is the funding source for the $6M? The $6M was redirected from the Main Street Plaza (adjacent to Wasatch Brew Pub).
If the bond fails, what will we get for our $6M non-refundable down payment? The $6M will go towards a 10% density reduction from the project, subject to the terms and timing of a settlement agreement in the PSA. We don't get our money back, but we do receive a proportionate reduction of the potential development.
Aside from the $6M down payment from the Plaza, where else did was cut to reduce the bond down to $48M? During the City Council's regular budgeting process, the Council identified:
Canceled plans for a new Public Utilities Building
Delayed Old Town street reconstruction projects
Delayed Stormwater improvements
Cancelled sidewalk repairs and improvements
Allocated reserves (revenues in excess of expenditures FY18)
Allocated proceeds from land sold to the PC Fire District
Allocated all remaining open space funds
If the bond fails, will the City still be able to pursue the 50 percent density buy-down that was proposed earlier in the year? No, the landowners have withdrawn that proposal. If the bond fails, they will pursue the pending Conditional Use Permit, modifying the 17.2 refinement reduced by 10% or otherwise modifying their application.
What is the status of the City's bonding capacity? Will this bond crowd out future opportunities? Utah allows City's to bond at 4% of their total taxable value in any one year. This means Park City has $253M in remaining debt capacity. Thus, plenty of bond capacity remains. We also have an AAA bond rating (the highest rating of any municipality in Utah), which provides Park City with very favorable interest rates. And a general obligation bond allows the voters to make the ultimate decision.
Why have you determined to keep the land entirely open space and not site affordable housing or attempt to monetize portions of the property (transfer density or allow some limited single family development)? Our overarching goal is preservation, protection of Old Town, and to push back against the powerful forces of development and its impacts. When Council was examining financial strategies, the public input and feedback was overwhelmingly anti-development and its associated impacts. Also, affordable housing was determined cost prohibitive given the expensive development costs as a result of site conditions (steep slopes, excavation, utilities, etc.).
If you have questions or would like to provide feedback, please reach out to one of the project team members below.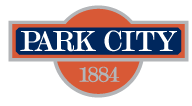 Matt Dias
City Manager
matt.dias@parkcity.org
435.615.5180
Nate Rockwood
Capital Budget, Debts & Grants Manager
nrockwood@parkcity.org
435.615.5268
Linda Jager
Community Engagement Manager
linda.jager@parkcity.org
435.615.5189