The City Manager is appointed by the Mayor with the advice and consent of the City Council and is the chief administrative officer of the City. It is the City Manager's responsibility to manage, direct and coordinate the municipal services and business affairs of the City. The Manager is responsible for the enforcement of all ordinances passed by the City Council and directs the various departments in the execution of Council policies. In order to keep the Council advised of the needs of the City, the City Manager makes or initiates studies on a multitude of issues and presents to the City Council alternative recommendations and solutions. The City Manager also prepares and presents the annual budget to the City Council for its review and adoption.
D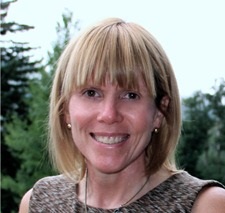 iane Foster, City Manager
Diane worked in the private sector for twenty-two years, primarily in high tech and the ski industry. Diane holds a BA from Bates College, MBA from the University of Cambridge in the UK and has recently completed the Masters in Public Administration program at the University of Utah. Diane served as an Eastern Summit County Planning Commissioner for five years, served as a Board Member of Park City's NPR radio station KPCW and the Park City Rotary Club and is past board president for Recycle Utah. Diane and her husband Hutch, along with avalanche search dog Calamity Jane, avalanche dog program flunk-out Murphy and their cat Princess Buttercup, live in a near zero-energy home in Wanship, Utah. Diane enjoys all formsof snow sliding (tele, alpine, skate & snowboard) and trail running.