Welcome to Park City Transit's data web page. We are just getting started with sharing our data so please be patient with us as we grow.
The National Transit Database (NTD) reports on efficiency and effectiveness of a transit system. Each year Park City Transit submits data to be reported. Below is the most recent report.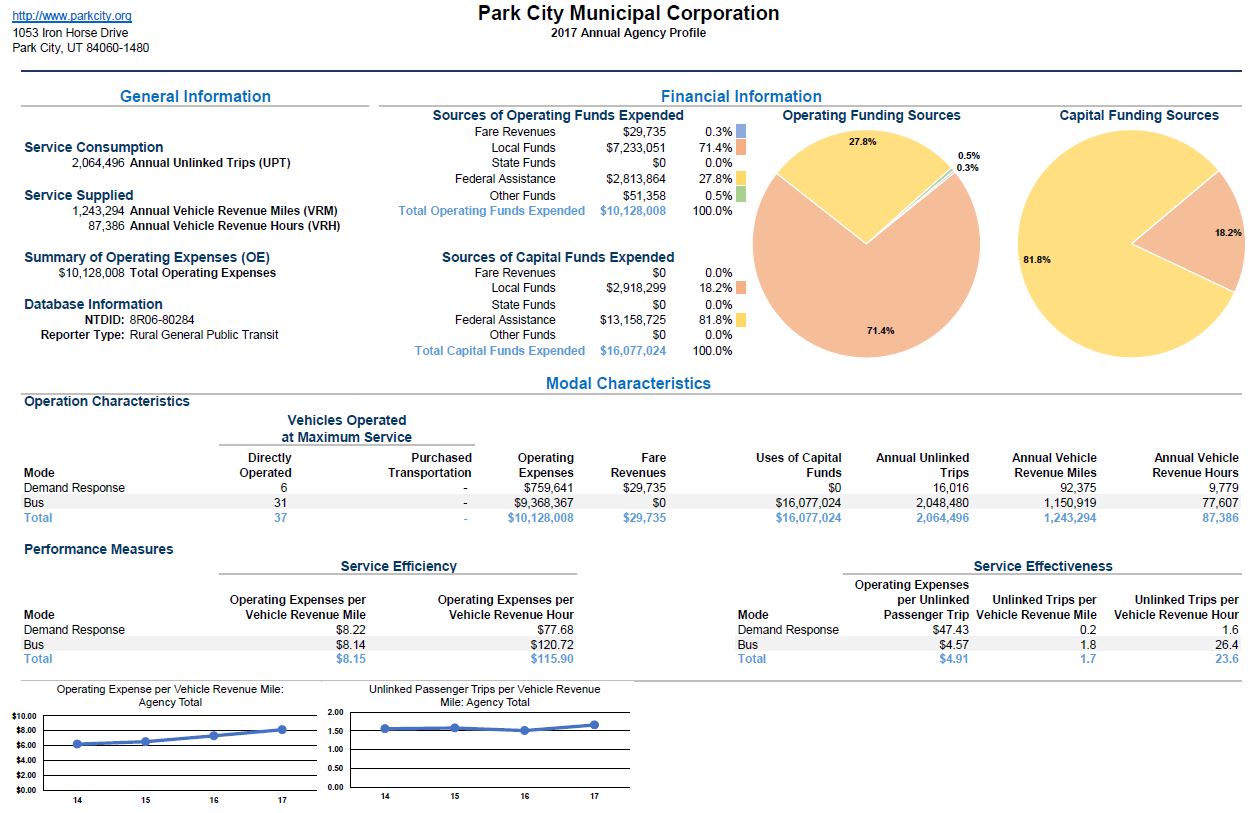 To see more annual NTD reports please click here.
If you have feedback or questions please contact us.
robbie.smoot@parkcity.org, franklin.williams@parkcity.org