Through high-quality service to our community and guests, we will provide a memorable and unique experience while preserving and enriching Park City's heritage, diversity, and environment.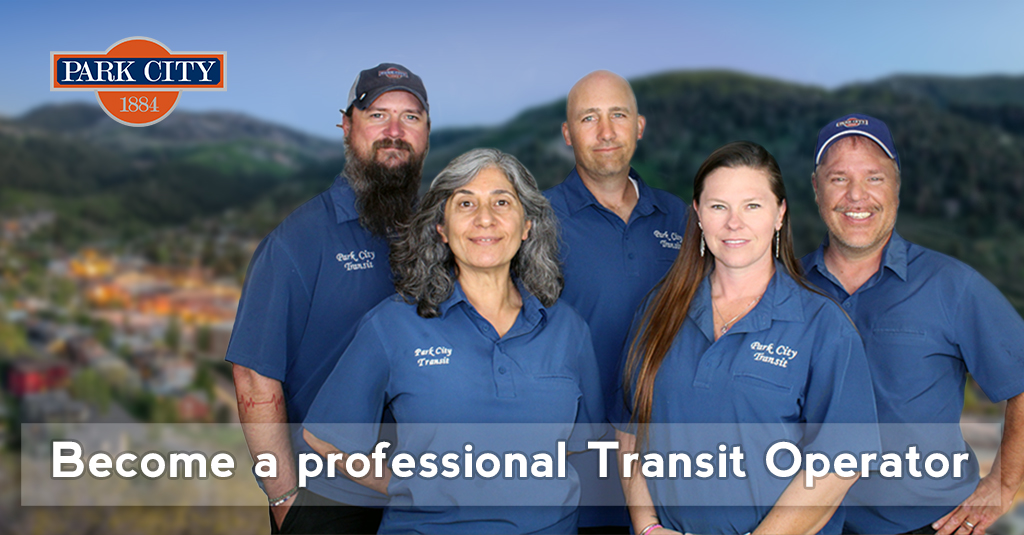 Seasonal Bus Driver II
Under the direction and supervision of an assigned Transit supervisor, operates a bus for the safe transportation of passengers to assigned locations over designated routes in Park City and Summit County. Performs related duties as assigned to ensure efficient Transit operations.
Required:
Ability to pass and maintain DOT and Essential Physical Requirements including mandatory and random drug screening.
Acceptable driving record
21 years of age
Completion of Park City Transit bus driver training program and any other relevant or assigned Bus Driver Training.
Ability to obtain City and Transit NIMS certifications
Preferred:
Questions: Contact Steve Reese: sreese@parkcity.org
---

CORE VALUES

Integrity - We have the courage to consistently do what is right, honest and ethical.
Respect - We value every person and citizen at PCMC and understand their contribution is critical to our success.
Engagement - We take seriously our role as public service employees by acknowledging our responsibility to connect to, be flexible with and make a concerted effort to always contribute towards the successes of our peers, PCMC and the City of Park City.
Accountability - We take pride in being accountable for our individual actions and trust in the commitment of our team's accountability to solve problems responsibly.
Communication - We value honesty, transparency, the sharing of ideas and information in communicating with each other and the community.
Humor - We recognize the value of humor creating a fun, enjoyable and professional work environment.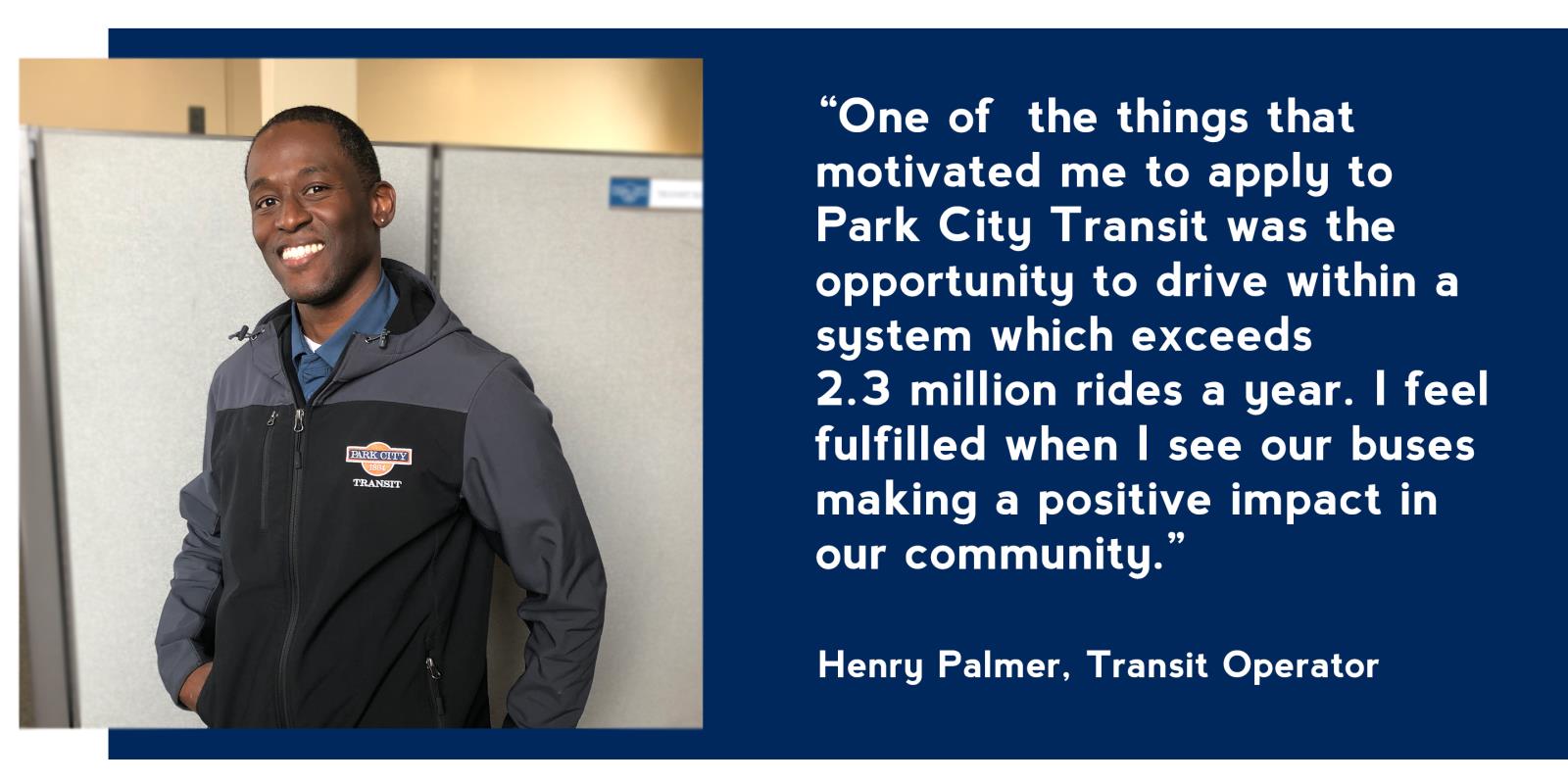 Equal opportunity
At Park City Transit, we don't just accept difference-we celebrate it, we support it, and we thrive on it for the benefit of our employees, and our community. Park City Transit is proud to be an Equal Employment Opportunity and Affirmative Action employer. We are committed to equal employment opportunity regardless of race, color, ancestry, religion, sex, nation origin, sexual orientation, gender identity, gender expression, age, citizenship, marital status, disability or veteran status. We also consider qualified applicants regardless of criminal histories, consistent with legal requirements. See also Park City's EEO Policy. Park City Transit is committed to providing reasonable accommodations for qualified individuals with disabilities and disabled veterans in our job application procedures. If you need assistance or accommodation due to a disability, you may contact us at jason.checketts@parkcity.org