Streets & Lighting Division
EMERGENCIES OR AFTER-HOURS: (435) 615-5500 (Police Dispatch)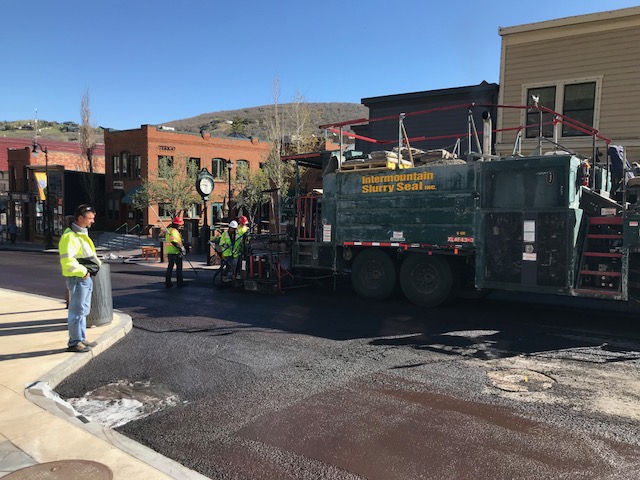 The Streets Department is responsible for maintaining 60 miles of roadway within the ParkCity limits providing asphalting services in the summer and snow removal services in the winter in addition to street light maintenance.
PAVEMENT MANAGEMENT PROGRAM
Pavement Management is a critical part of maintaining our multimodal transportation, drainage, and buried utility network including infrastructure integrity and quality of street surfaces. The pavement management program maximizes pavement life and minimizes road maintenance and reconstruction costs.
2018 Pavement Management Program Schedule
WINTER OPERATIONS
In the winter months, the Streets department staff of 20 provides 24 hour snow removal service. This includes snow plowing, hauling, blowing and widening of:
126 lane miles
90 cul-de-sacs
26 parking lots
2 parking structures
SNOW REMOVAL HOTLINE
(435) 615-5346
(active from November 15 through April 15)
iWorQ App for iPhone - reference code = parkcity
iWorQ App for Android - reference code = parkcity
CONTACT US
PARK CITY STREETS DEPARTMENT
Park City Municipal Corporation
P.O. Box 1480
Park City, Utah 84060-1480
Phone # (435) 615-5301
Fax# (435) 615-4904
Are you curious to know who maintains a street? See this map to see if it is a City, State or private street.
.