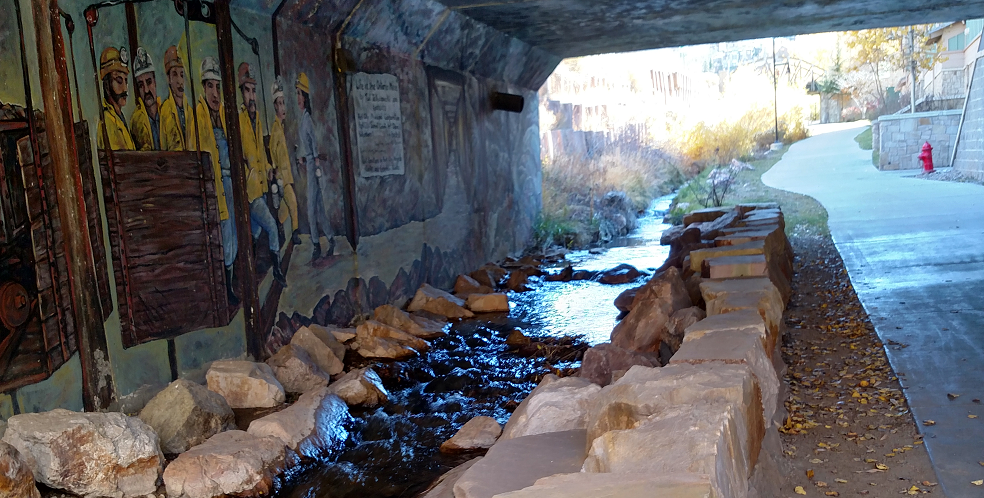 SPRING RUNOFF INFO
In the event of above average spring runoff the Public Utilities Crews will ramp up to provide coverage during the peak flows each day until the threat has passed.
Sand bags are available at Public Works, 1053 Iron Horse Drive.
SANDBAGS
In anticipation of possible flooding, Park City Municipal Corporation is prepared to respond to major flood emergencies. Additionally, Park City will keep on hand a number of sandbags both fill and unfilled which are available for use by Park City residences and businesses.
2017 SANDBAG INCIDENT ACTION PLAN
Sandbags are available at the Park City Public Works front desk:
1053 Iron Horse Drive
Monday - Friday 8:00 am -5:00pm
435-615-5301
After hours and weekends the Streets On-call person can be notified via Park City Police Dispatch at 435-615-3600
---

REPORTING SPILLS AND STORMWATER RELATED CONSTRUCTION SITES (M-F,8-5):
STORM DRAIN AND NON-CONSTRUCTION RELATED ISSUES
EMERGENCY OR AFTER HOURS REPORTING
CONTACT POLICE DISPATCH (435) 615-3600

---