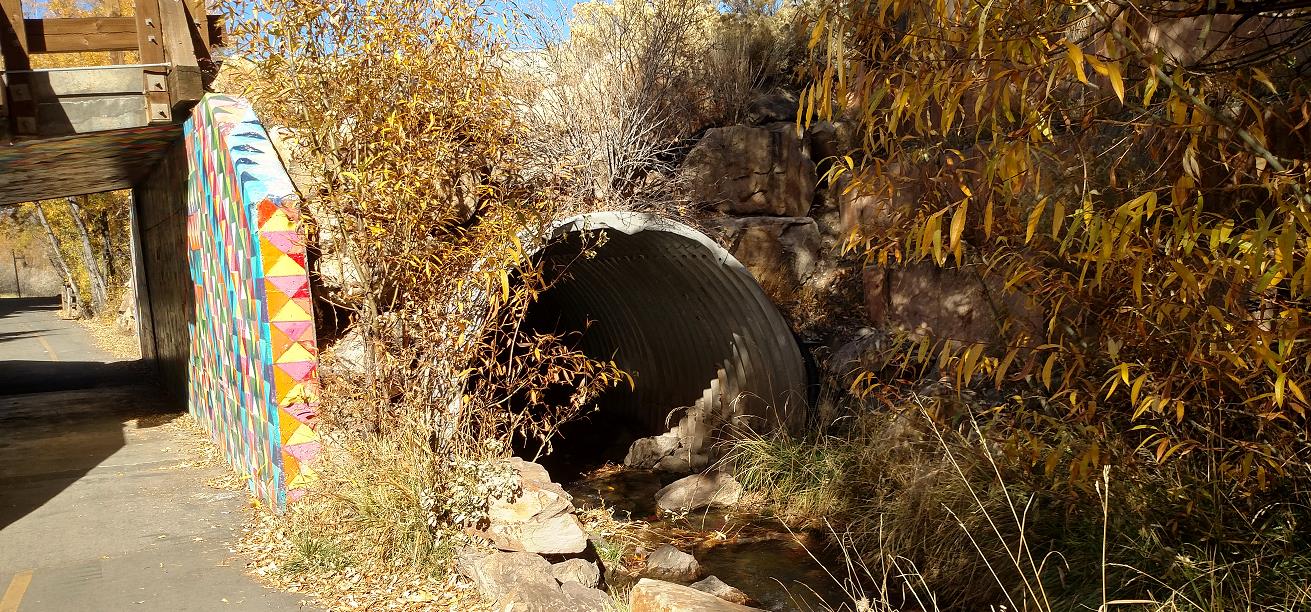 The Park City stormwater system consists of gutters, grates, storm inlets, pipes/culverts, detention and retention ponds. Much of our snowmelt and rain water is collected within our drainage system and delivered to one of two streams. The storm drain system is in place to divert water preventing flooding and property damage throughout the city. This system includes 39 miles of piping 31 miles of earthen channels and over 1,600 inlet boxes.
As part of the Clean Water Act, Park City now has a State mandate to mitigate the pollutants from Park City's runoff that can contribute to our watershed. Starting July 1, 2016, the City began to implement multiple practices to meet the state regulations of the Municipal Separate Storm Sewer Systems (MS4) permit. There are six (6) best management practices to implement and once fully implemented the City will face audits and possible fines if permit regulations are not met.
What is Stormwater and Why should I care?
Pollution from stormwater runoff is a concern, especially in urban and sub-urban areas. Rainwater washing across streets and sidewalks can pick up spilled oil, detergents, solvents, de-icing salt, pesticides, fertilizer, and bacteria from pet waste.
Park City's storm drains do not channel water to a treatment facility. Our stormwater drains into the Silver and McLeod Creeks, before making its way to the Weber River and eventually the Great Salt Lake.
Most surface pollutants are collected during the first rainfall or "first-flush" in any storm or snowmelt event. This is the period when the majority of pollutants are picked up by flow across lawns and roadways. The runoff is then carried, untreated, into water ways. These pollutants can increase algae content, reduce aquatic life, and require additional costly treatment to make the water potable for downstream water systems.
It becomes every resident, developer, business owner, vacationer and municipal employee's duty to minimize their pollutant impact within Park City as well as all over the world.
---
REPORTING SPILLS AND STORMWATER RELATED CONSTRUCTION SITES (M-F,8-5):
STORM DRAIN AND NON-CONSTRUCTION RELATED ISSUES
EMERGENCY OR AFTER HOURS REPORTING
CONTACT POLICE DISPATCH (435) 615-3600

---