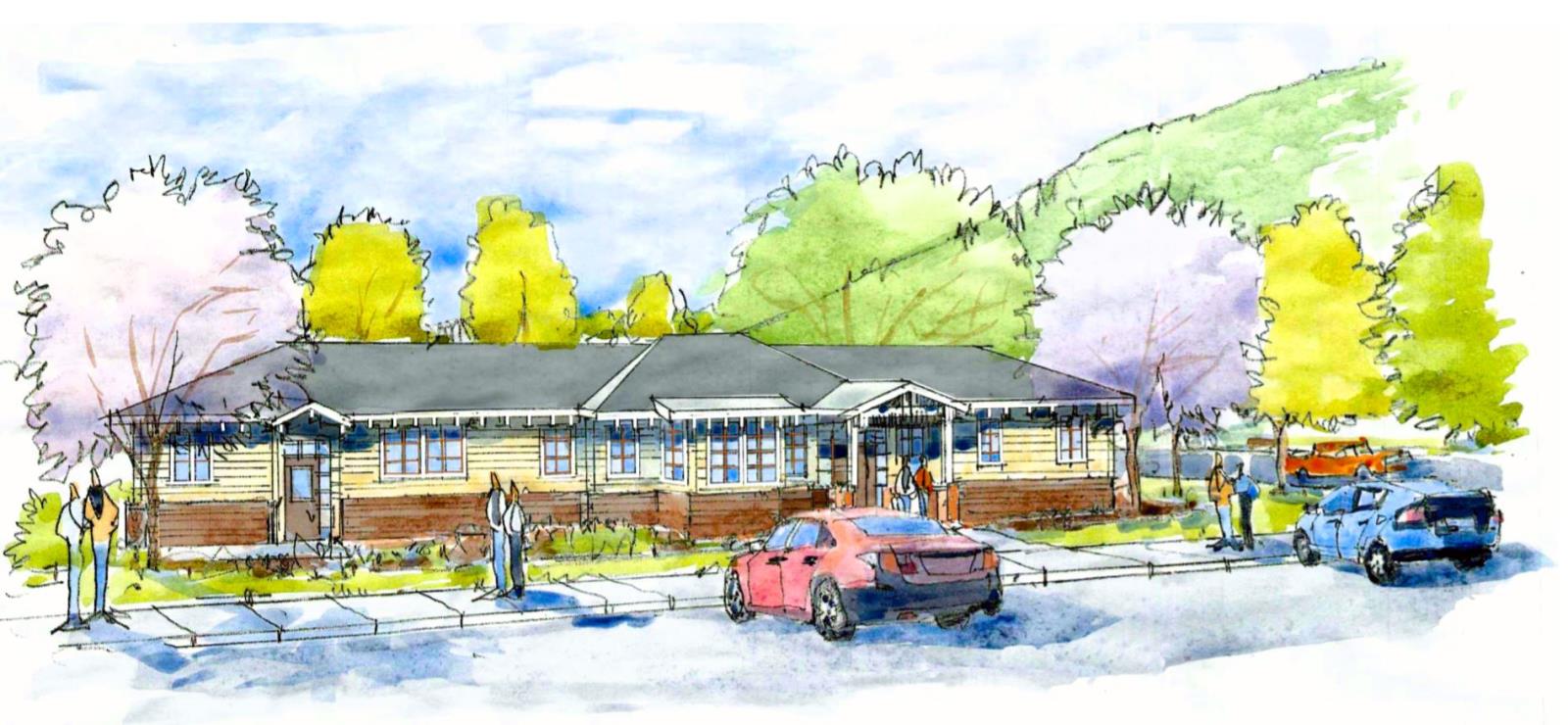 The City owns more than two acres of undeveloped land in the 1300 block between Park and Woodside Avenues which is ideal for affordable housing. The current senior center is adjacent to this land and the planned housing development works best with the relocation of the current senior center. Additionally, seniors have long been requested an expansion of space and services, the confluence of which has led the City and seniors to work together to identify an improved location for a newly constructed senior center.
Reaffirming our strong commitment to the senior community, the City will build a state-of-the-art facility to create a vibrant community space that offers expanded programming to meet the dynamic and changing needs of our growing senior population. The City is pleased to present a plan for the new location at 1260 Park Avenue, next to City Park, and across from the library. It includes many amenities the seniors have requested, including:
Exclusive use of facility during traditional senior meeting times
On-site parking
Central location with transit accessibility and bus stop out front
New professional kitchen
Dedicated storage
Easy access to City Park, the Park City Library, and the trail system
Avoids need for relocation while a new facility is built
More programmable square footage
Park City Municipal will begin design work immediately, and construction could begin in spring 2021, with completion anticipated in late fall 2021. Additionally, the City remains focused on working with partners to expand our community's strong commitment to our and expansion of services. The City will pursue an agreement with Summit County to continue to providing senior services, funding and programming, well into the future.
Learn More and Share Your Feedback
Collaboration with community stakeholders - especially seniors - will be vital to the success of providing a new senior center to serve current and future members. The City will host several events throughout July and August for seniors and the entire Park City community to view proposed designs and provide feedback. Everyone is invited to participate.
Virtual Open House
Thursday, July 2 | View Facebook Live Recording here.
Mayor Andy, Councilmember Nann Worel, and project staff hosted a virtual open house on Zoom Webinar and Facebook Live.
Virtual Coffee with Council
Tuesday, July 7 | View Facebook Live recording here.
Mayor Andy and Councilmember Nann Worel hosted Coffee with Council. The discussion featured highlights of the new senior center and invited feedback. This Coffee with Council session will be recorded and posted on the project webpage to view at your convenience.