Armstrong Snow Ranch Pastures Open Space
A Brief History of the Purchase
On July 12, 2018, Utah Open Lands (UOL) presented the Park City Council with the Snow Ranch Pasture open space purchase and preservation plan, consisting of 19 acres of land located near Thaynes Canyon Drive that was owned jointly by Kerry and Herb Armstrong.
In November 2018, Park City voters overwhelmingly approved the Treasure Hill/Armstrong Snow Ranch Pasture Open Space Bond by 78%, which anticipated a contribution of up to $3M for the Snow Ranch Pasture. On June 27, 2019, City Council approved an additional funding request by UOL for $550,000, bringing the total contribution of City funding to $3,550,000. UOL privately raised the remaining $2,450,000 of the overall $6M necessary to protect the entire property from development.
Public Recreation on the Property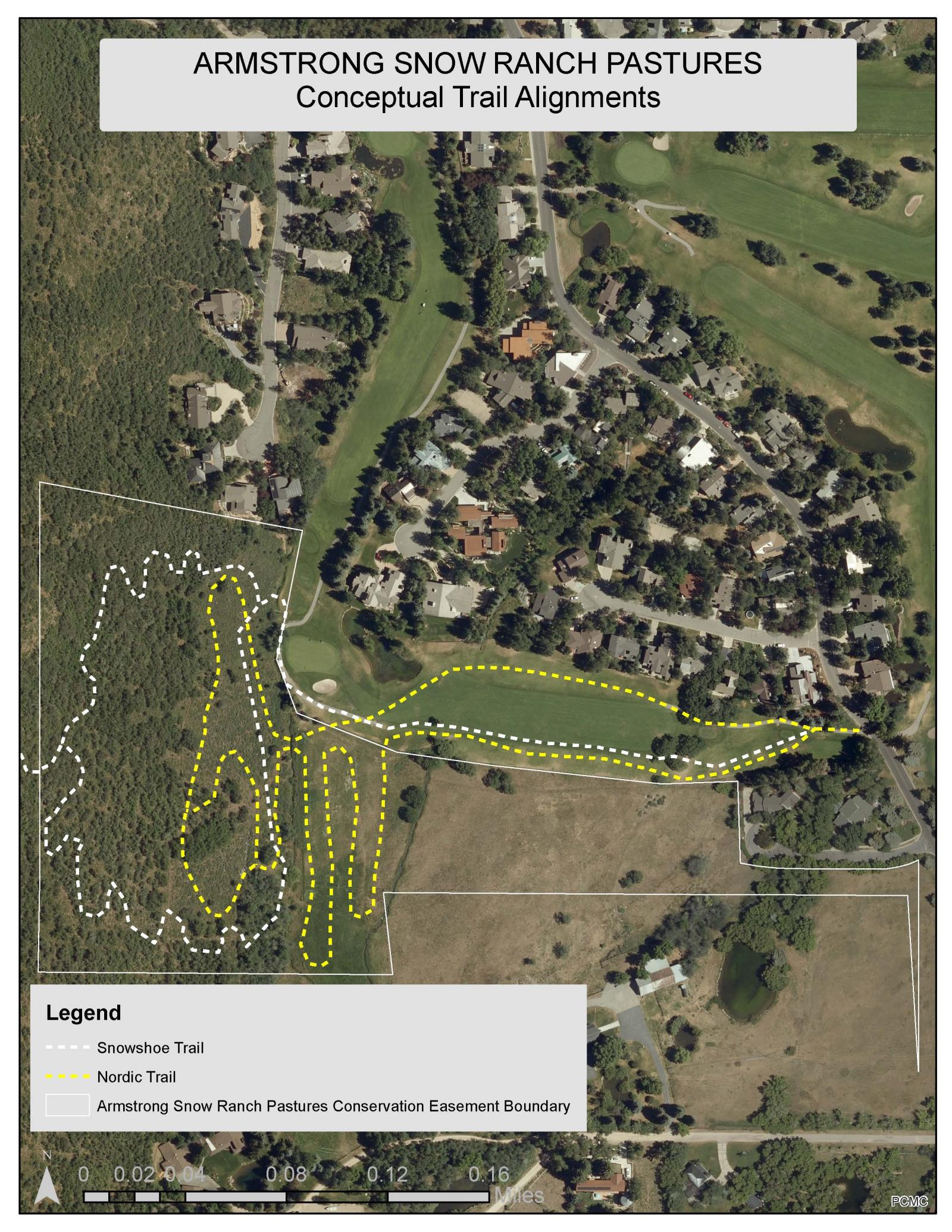 Public access, in the form of winter only Nordic skiing and snowshoe trails, was secured as part of the project. Dogs are prohibited. (Click map for details)
The snowshoe trail is free and open to the public.
The Nordic skiing trail is part of the White Pine Touring Cross Country Ski Concessionaire Area, and a track pass is required.
Access and parking for the trails is located at the White Pine Nordic Center.
Public Meeting Documents & Conservation Easement