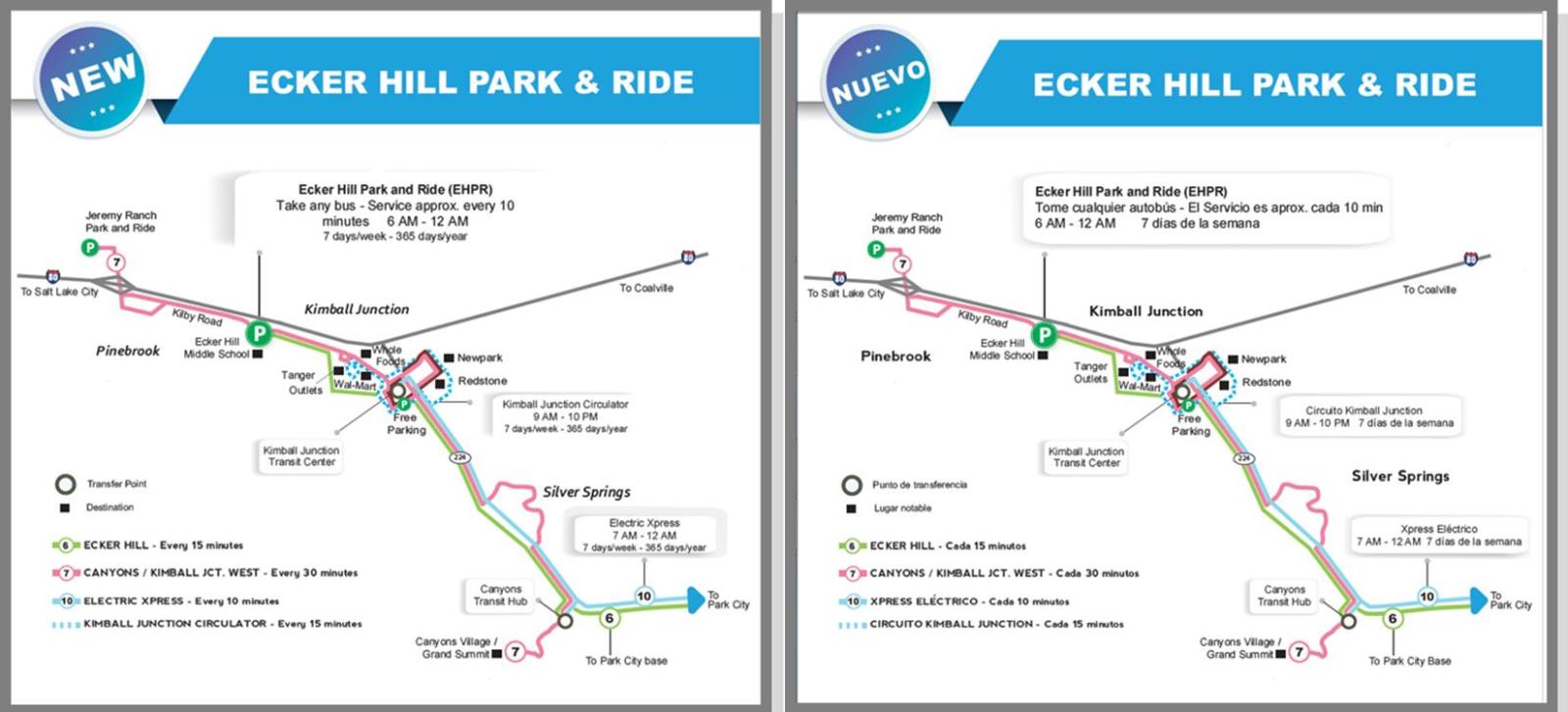 The Elecrtric Xpress is a key component of Park City and Summit County's Comprehensive Transportation Initiative. The route will connect the Kimball Junction and Park City Transit Centers via SR224, running every 10 minutes from early morning to midnight, seven days a week. The buses are extra quiet and will reduce operating costs.

Park City and Summit County are pleased to announce the New Kamas Commuter Service, pilot program.
The Kamas Commuter service provides a cost effective commute for people, while reducing traffic congestion.
For more information, please click here.