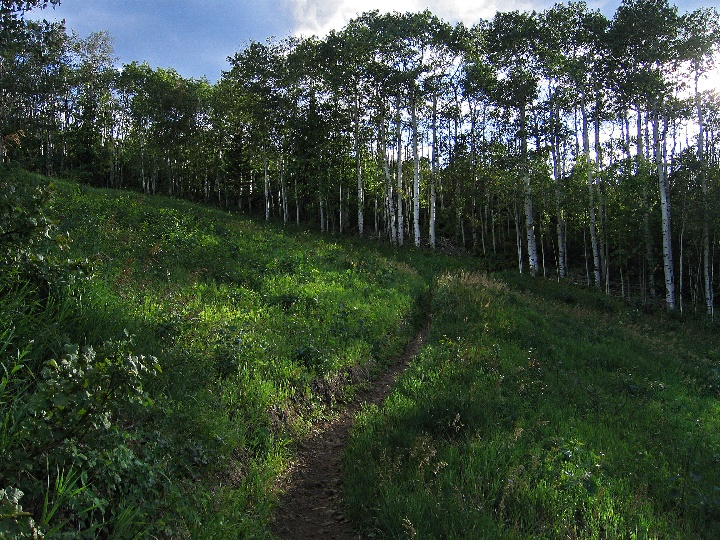 Park City and the surrounding area boast over 7000 acres of preserved open space, which serves as the canvas for more than 350 miles of recreational trails. These trails are made possible through the efforts and collaboration of Park City Municipal Corporation, Snyderville Basin Recreation, the Mountain Trails Foundation and local resorts.
| | | | |
| --- | --- | --- | --- |
| | | | |
| Mountain Trails Foundation | Utah Open Lands | Summit Land Conservancy | Snyderville Basin Special Recreation District |
Park City is located at an approximate elevation of 7000'. The summer season starts in approximately May and runs through October, but with trails that reach 10,000', trail users should be prepared for all types of weather throughout the season. Varying terrain consisting of south facing, rocky, Sage and Scrub Oak, copious Aspen groves filled with roots and north facing Pine forests with pristine black dirt. Moreover, a wide range of large wildlife may be encountered while exploring the system, which include; deer, elk, moose, mountain lion and an occasional black bear.
Wildlife Protection Society

Wild Aware Utah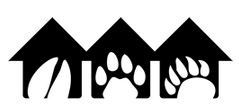 This contiguous trail system, celebrated in numerous articles and publications, as well as special events, such as national level mountain bike events and the world famous mid-mountain marathon, serves the non-motorized hiking, biking and equestrian communities. Trails suited for beginners to advanced participants can be found within the system. Additionally, various shops are available in Park City, which support the recreational community, by providing rental services, restaurants, coffee shops, pubs and other amenities.
Beginner/Intermediate Trails: Round Valley
Round Valley provides almost 694 acres of contiguous recreational open space and is considered by many locals, as Park City's playground. The area boasts over 30 miles of high desert trails, which provides early and late season riding opportunities. Moreover, during the winter months, approximately 15 kilometers of groomed trails are made available for snowshoe and XC ski enthusiast. Finally, the Quinn's Recreational Facility and Ice Arena can be found adjacent to the Round Valley open space. This facility provides various sporting fields, a playground, a dog park and the Ice Arena. Park City Ice Facility
Beginner rides:
Intermediate Trails: Masonic Hill/April Mountain
Located in the heart of Park City, Masonic Hill offers over 450 acres of recreational open space. This area provides recreationalists with almost 15 miles of trails meandering through aspen groves and high desert terrain.
Intermediate rides:
Rambler*
Snow Top*
Mid Mountain Trail*
Intermediate/Advanced Trails: Empire Canyon
Empire Canyon was the heart of Park City's mining history. Today, it is the confluence of Park City Mountain Resort and Deer Valley Resort. Within that confluence, recreationalists will find a myriad of trails for the adventure seekers.
Advanced rides:
Sweeney's to Daly Canyon*
Spiro*
TG 1&2*
Gravedigger*
*Visit a local bike shop for a Mountain Trails map and details on this ride.
Park City's trail system is managed by the PCMC Trails Coordinator, which is part of the City's Sustainability Department. If you are interested in learning more about the trails in Park City or have a question/comment, you can contact Heinrich Deters. hdeters@parkcity.org