Notice of Surplus Property - Ironwood Condominium
Department:

Sustainability, Economic Development

Start Date:

02/21/2019 1:54 PM

Close Date:

TBD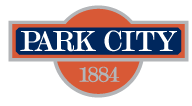 Park City Municipal Corporation is currently accepting purchase offers for surplus real estate located at 8789 Marsac Avenue #26 in the Empire Pass Area.
Property:
Ironwood Condominiums at Deer Valley
Park City Municipal is listing the property for one million dollars ($1,000,000)
Property information, including square footage, number of bedrooms and associated photos can be found: Ironwood Condominium Phase II
Offers shall be in the form of a Real estate Purchase Contract (REPC).
Offers and/or questions shall be in email form to Heinrich Deters, Property, Real Estate, Trails & Open Space Manager: hdeters@parkcity.org
Limited viewing opportunities will be made available based on interest.
Return to full list >>