Graphic Design and Illustration for Library Conservation Kids
Department:

Sustainability, Environmental Sustainability

Category:

Current RFP's and Bids

RFP Number:

LCK72518

Start Date:

07/11/2018

Close Date:

07/25/2018 4:00 PM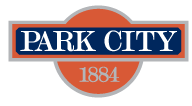 NOTICE REQUEST FOR PROPOSALS (NON-BID)
Graphic Design and Illustration for Library Conservation Kits



PROPOSALS DUE: 4:00 p.m. Wednesday, July 25, 2018
PROJECT NAME: Graphic Design and Illustration for Library Conservation Kits
RFP AVAILABLE: Contact Celia Peterson via email to: celia.peterson@parkcity.org.
PROJECT LOCATION: Park City, Utah
PROJECT DESCRIPTION:
Park City Municipal Corporation ("PCMC") is seeking an illustrator/graphic designer for comic strips and instructions that illustrate how to use energy saving devices and install energy conservation tools in their own homes. The design should be lighthearted and fun, and appeal to a wide variety of audiences aged twelve and up, including high school students, adults, Park City's Latino community, and other diverse populations.
PROJECT DEADLINE: September 14, 2018
OWNER: Park City Municipal Corporation
P.O. Box 1480
Park City, UT 84060


CONTACT: Celia Peterson, Environmental Sustainability Project Manager; celia.peterson@parkcity.org
All questions shall be submitted in writing no later than Monday, July 23, 2018 at 4:00 p.m. to Celia Peterson at the email address referenced above. All questions and responses will be posted on the RFP website on Tuesdays by 1:00 p.m.
Q+As_7-25-2018
Return to full list >>