Main Street Bollards project
Department:

Sustainability, Economic Development

Category:

Current RFP's and Bids

RFP Number:

MSB-050718

Start Date:

04/19/2018

Close Date:

05/07/2018 4:00 PM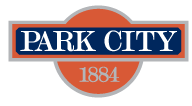 NOTICE TO CONTRACTORS
Sealed bids for the construction of the Main Street Bollards project will be received by Matt Twombly, Park City Municipal Corporation at the Office of Sustainability, 445 Marsac Avenue, Park City, Utah 84060, by 4:00 p.m. local time Monday, May 7, 2018, and then at 4:05 p.m. that same day and place will be publicly opened and read aloud. The work consists of saw-cutting approximately 466 linear feet of roadway, removal of concrete and asphalt paving, installing 2'x2' rebar reinforced concrete footing across the roadway, installing approximately 40 owner supplied stainless steel embedded sleeves; core drilling existing sidewalk and installing approximately 17 owner supplied stainless steel sleeves in concrete, and any cleanup. The sleeves (and temporary bollards) will be installed across various streets and intersections at approximately 5' on center across the streets. Adjustments will be made in the field due to utilities and existing structures.

The project is located at various intersections on Lower Main Street between Main Street, Heber Avenue, 7th Street, 9th Street, and Deer Valley Drive. The Contractor will need to obtain a work in the Right of Way Permit (fees waived) and provide a traffic control plan for City approval. Bidding Documents may be obtained from Park City Municipal Corporation via email request to J. M. McComb, Emergency Program Manager, Park City Municipal Corporation. Emergency Program Management Office, 2060 Park Avenue, P.O. Box 1480, Park City, UT 84060, via email to: mike.mccomb@parkcity.org A Bid Bond in the amount of five percent (5%) of the total bid is required. There will be a mandatory pre-bid meeting Tuesday, May 1, 2018, at 10:00 a.m. on site at the corner of 9th Street and Main Street. Please note that parking on Main Street is paid parking. There is free parking on Park Avenue in the 9th Street area.

Direct all questions concerning the project in writing to: Matt Twombly, Senior Project Manager, Park City Municipal Corporation, 445 Marsac Avenue, P.O. Box 1480, Park City, Utah 84060 by 3:00 p.m. Thursday, May 3, 2018, via email to: mtwombly@parkcity.org.mtwombly@parkcity.org.
Park City Municipal Corporation reserves the right to reject any and/or all proposals or waive any informalities, inconsistencies, or technicalities in the proposals.
Return to full list >>