Treasure Hill Forest Health and Hazardous Fuel Reduction Project
Notice: Treasure Hill Forest Health and Hazardous Fuel Reduction Project
Timeframe: August 4-29, 2022
Project Overview
On behalf of Park City Municipal, Alpine Forestry will direct a fuel reduction program to improve the forest health and wildfire resilience of the City's Treasure Hill Open Space area. Map below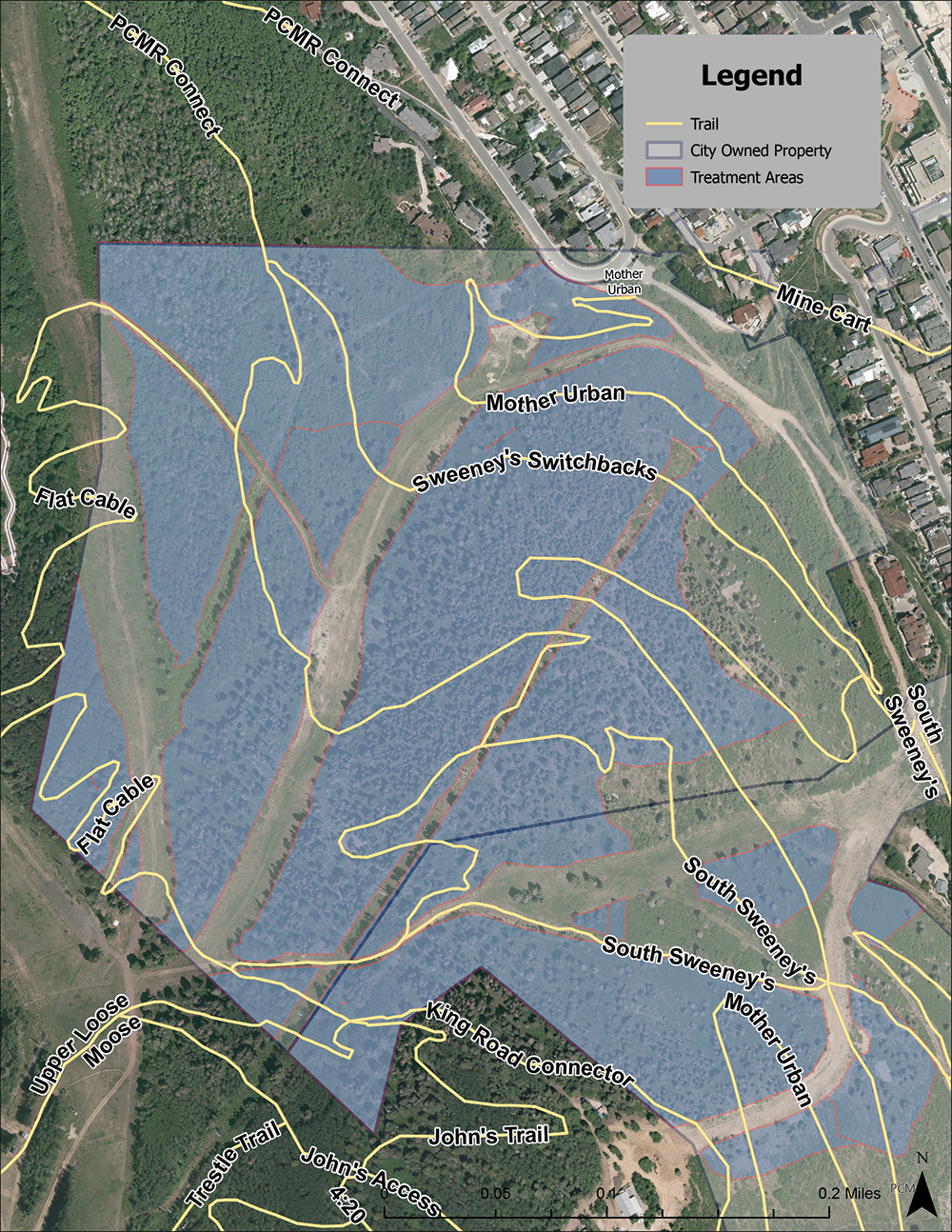 Type of Work
Work is scheduled Monday-Saturday between 7:00 a.m.-4:00 p.m. Crews will remove hazardous trees, undercut brush, and improve defensible space. Cutting crews will fell trees and thin fuels. A chipper will be used along access roads and ski runs to help keep nutrients on sight. Noise associated with chainsaws and chippers should be expected.
Trail Closures
To ensure a safe working area, trails will need to be closed. Please abide by all trail closure signage – crews will be using chainsaws and felling trees which may pose hazards to the public. Updated closure information will be available at mountaintrails.org.
Recreational trails will reopen at 4:00 p.m. each day.
Who will be performing the work?
The City uses qualified professionals. This year you may see employees from Alpine Forestry.
Where can I learn more?
parkcity.org/wildfire-mitigation
Project Contact
Logan Jones, Trails & Open Space Coordinator | logan.jones@parkcity.org | 435-615-5176
Return to full list >>