Masks Required!
Except when exercising
In compliance with Summit County Face-Covering Order 202201, face coverings are required inside the Park City Ice Arena effective 12:01 a.m. January 7 through February 21 at 5 pm.
An individual may remove their mask while actively performing as an athlete.
Masks are required on Public Skate and facility run Skating and Hockey Classes;
Masks are required for coaches and instructors; and
User groups and other rentals must comply with the order and have the ability to set strict policies regarding face masks if they so choose.
Common Exemptions for the Ice Arena: Please see the attached order for exemptions
Masks are encouraged but not required on Freestyle, Drop-in Hockey, Stick & Puck, or during Adult Hockey League Games;
Referees are considered actively performing as an athlete and are not required to wear a mask;
While eating or drinking, provided the individual remains in place while eating or drinking; and
Children age 2 or under.
For more information, please visit summitcountyhealth.org/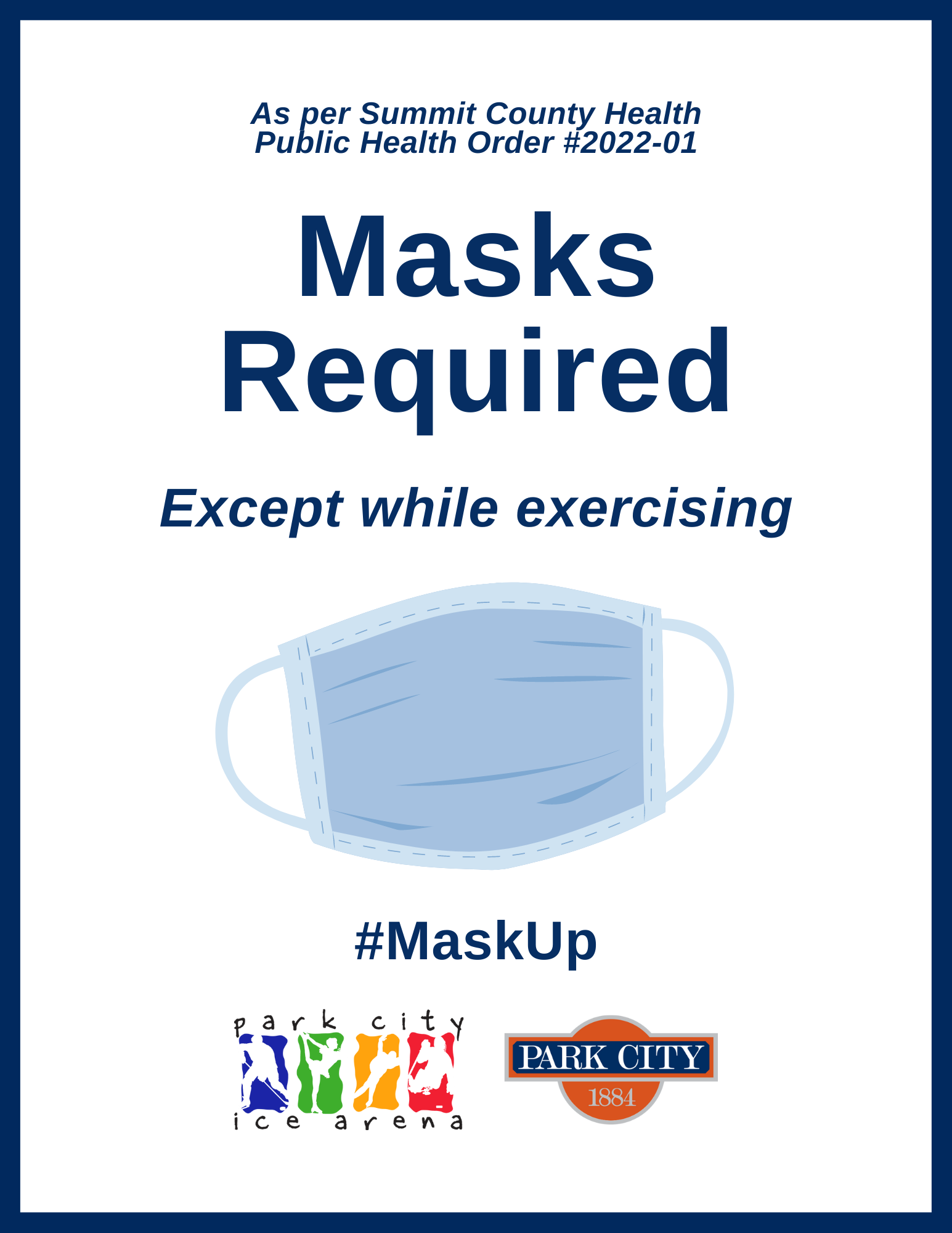 Return to full list >>