Park City Fire Code Official Enacts Open Fire and Fireworks Ban
Post Date:
06/16/2021 8:00 AM
*corrected date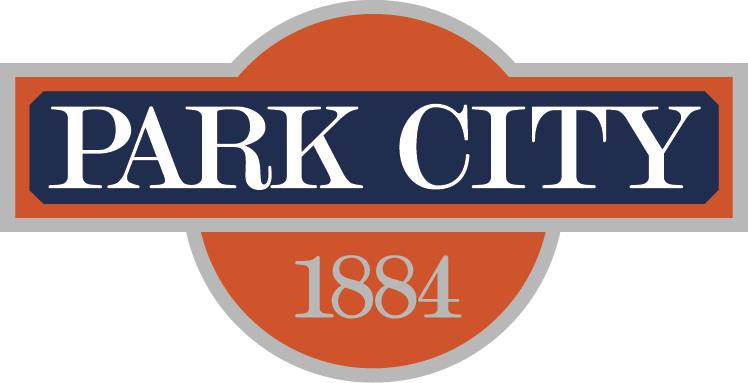 Park City Fire Code Official Enacts Open Fire and Fireworks Ban
PARK CITY, UTAH (June 16, 2021) - Effective today, and until further notice, fireworks, explosive devices, and open fires are prohibited within Park City limits. Park City's Chief Building Official/Fire Code Official David Thacker enacted the ban on all open fires, sources of ignition, and fireworks, including the City's Fourth of July fireworks. This ban aligns with countywide restrictions announced by the Park City Fire District. Given the uncertainty of environmental conditions during the summer months, this order will stay in place until rescinded.
"Due to the below-average precipitation and above-average temperatures, along with the forecasted weather data, and fuel moisture content, fire danger is at a higher level than in previous years," said Thacker. "Because of the higher risk, Park City Municipal will take all necessary precautions to keep our community safe."
Park City Council enacted an ordinance in 2016 giving authority to restrict open sources of ignition and fireworks to the City Fire Code Official based on the ever-changing hazardous environmental conditions. These restrictions are pursuant to Park City Ordinance §2016-36 and other applicable statutes in the Wildland Urban Interface Code and the International Fire Code.
For information about fire prevention and general emergency preparedness, visit bereadyparkcity.org. To register your mobile devices in the Park City Emergency Alert system, please visit parkcityalerts.org
###
FOR MORE INFORMATION, CONTACT:
Linda Jager
Community Engagement Manager
Park City Municipal Corporation
435.615.5189 | linda.jager@parkcity.org
About Park City Municipal Corporation
Park City Municipal Corporation is the government seat for Park City, Utah. A former silver mining town, Park City is now home to two world-class ski resorts and was the mountain host for the 2002 Salt Lake City Olympic Winter Games. The town of 8,000 also hosts many special events, including the Sundance Film Festival and the Kimball Arts Festival. For more information, please visit www.parkcity.org.
Return to full list >>
Some ideas are so widely held that they generate little scrutiny or even a second thought. While often factual, such common wisdom can also be based on outdated or erroneous information—old-wives tales or urban legends. Widespread misconceptions about home energy use—often taken as fact—can cost homeowners on their energy bills and lead to unnecessary home maintenance and reduced comfort.
Following are some common home energy myths that may be costing you.
1. Setting the thermostat higher or lower will heat or cool the house faster.
Many a homeowner has come home to an uncomfortable house and set the thermostat higher or lower than necessary, thinking it will warm or cool faster. In reality, a furnace or air-conditioner works at the same speed, no matter what the thermostat setting. A home will warm up to 68ºF just as quickly if the thermostat is set at 68ºF as it would if the thermostat was set at 80ºF. In such instances, energy may be wasted as the heating or cooling system continues to run after it reaches your desired set point.
2. A heating and cooling system "works harder" to reach a comfortable temperature after setback or set forward.Many people do not adjust their thermostat at night or while the home is unoccupied because of the common misconception that the heating or cooling system must "work harder" or use more energy to reheat or re-cool the house. This is not how a thermostat works. The system turns on to reach a set level and then shuts off when that level is reached. It can be likened more to a switch that shuts on and off, rather than a gas pedal that accelerates faster the more you step on it.
3. Energy efficiency and energy conservation are the same thing.
Efficiency refers to using less to perform a specific task. Examples include replacing traditional lighting with LEDs (light emitting diodes), or installing a high performance appliance. Conservation refers to reducing your need for energy through changes in behavior, such as setting the thermostat lower or riding a bike to work.
4. When an appliance is turned off, it is off.
Many appliances and electronic devices—such as coffee makers and cell phone chargers—in the home continue to use power after they have been switched off. Sometimes as much as if they were on! This is known as standby power or "phantom load." The only way to stop the power usage by these devices is to unplug them.
5. Leaving lights, computers and appliances on uses less energy than turning them on and off.
In most cases, the small surge of power needed to start a device is much less than the power that is wasted by leaving it on when it is not needed.
6. Duct tape is the best choice for sealing ducts.
Duct tape has very low durability when used to seal ducts, according to laboratory research. On new installations duct tape will not last long without extensive surface preparation, especially in dirty or dusty locations. Over time, duct tape will fall off as the adhesive dries out and the tape starts to wrinkle. Mastic or metal-backed tapes—available at your local hardware or do-it-yourself retailer—are better choices for duct sealing.
7. Purchasing an efficient air-conditioner or furnace will automatically reduce energy bills.
This is true to some extent, but optimal savings will not be achieved unless the system is sized and installed correctly. Installing an efficient, but over-sized, system can negate much of the potential savings, while a poorly designed duct system can also have an impact on efficiency and comfort. Windows, doors, and insulation also play a factor in heating and cooling efficiency.
8. Dimming lights by 50% will cut lighting costs in half.
In reality, the relationship is not quite direct and the savings may be less than expected. Dimmed lights do use less power, but when lights are dimmed, the voltage drops and the filament becomes cooler. This causes a loss in overall efficiency.
9. Closing off vents will help to lower heating and cooling costs.
Closing or covering up vents is typically not a good way to save on energy costs. Heating and cooling systems balance their load throughout the duct system. If one vent gets closed off, it throws the system off balance. Pressure can build up in the duct work, causing leakage and less air circulating in your home. This reduces system efficiency and home comfort.