Bruce Erickson: Longtime Park City Leader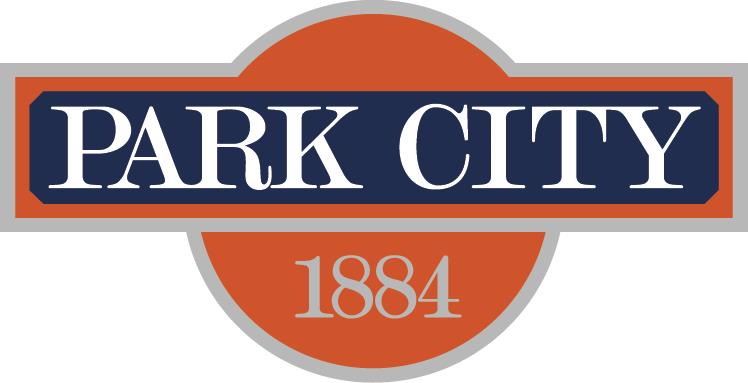 Bruce Erickson: Longtime Park City Leader
PARK CITY, UTAH (January 18, 2021) – Today Park City Municipal Corporation mourns the loss of our dear friend and colleague, Bruce Erickson – a man of character, integrity, and humor who mentored many of our staff, guided our community, and loved his work at the City. His two decades serving Park City as Planning Commissioner and later as Planning Director left an indelible imprint on our community forever. We share our condolences with his family, friends, and colleagues.
"Bruce and his family have a long and storied history in Park City. Bruce and his late wife and former Councilmember, Candy Erickson, embodied a passion for place, giving far more to Park City than they took from it. They were a formidable team that combined sharp wit, humility, and a tenacious spirit to maintain Park City's small-town character. We are deeply grateful to Bruce for his dedication, leadership, and contributions to the City," said Mayor Andy Beerman. "He will be missed and never forgotten."
Erickson spent over 16 years on the Park City Planning Commission, including three terms as chair. He joined the City's planning department in July 2015, and later appointed Planning Director in September 2015, following three decades of international resort planning and development experience in mountain towns and ski areas. Erickson helmed the department during a pivotal time, including the Treasure Mountain development dispute and Bonanza Flat acquisition. Throughout his tenure, Erickson helped rebuild the planning department amidst a roaring economy and intensely competitive labor market. His continued efforts to protect Park City's Historic District and community character are highlighted by rebuilding the Park City Historic District Grants program, which financially supports the preservation, restoration, and reconstruction of historic structures and sites. Outside of his work for the City, he was a dedicated and tireless volunteer for the Glenwood Cemetery and Recycle Utah.
"While he played the heavy on occasion as the City's top land-use regulator, Bruce was better known for doing everything he could to develop and support his staff as they learned their way around the planning world. He built a solid foundation for the next planning team to ensure an authentic sense of history and community character is maintained in Park City despite development pressures," said Matt Dias, City Manager. "Bruce was an inspiring leader in our organization and for many of Park City's nonprofit organizations. His contributions to our town are immeasurable. He is part of the soul of Park City, and we will miss him dearly."
###
FOR MORE INFORMATION, CONTACT: Linda Jager, Community Engagement Manager, Park City Municipal Corporation 435.615.5189 | linda.jager@parkcity.org
About Park City Municipal Corporation:
Park City Municipal Corporation is the government seat for Park City, Utah. A former silver mining town, Park City is now home to two world-class ski resorts and was the mountain host for the 2002 Salt Lake City Olympic Winter Games. For more information, please visit parkcity.org
Return to full list >>
Appliances account for 20% of your household's energy use. You're top household energy consumers are your refrigerator, clothes washer and clothes dryer. It pays then to have the most energy efficient appliances you can. Even though there is the upfront cost of buying a new appliance, you're save money over the life of the appliance through energy savings. ENERGY STAR appliances are guaranteed to use less energy, in fact ENERGY STAR qualified appliances incorporate advanced technologies that use 10–50% less energy and water than standard models. You can get the following ENERGY STAR appliances and electronics:
Clothes washers and dryers
Computers
Dishwashers
Home audio equipment
Refrigerator and freezers
Room air conditioners
Televisions, Home Theater Systems, Sound Bars, and more
Water heaters

Energy Efficiency Tips for Appliances
Besides having ENERGY STAR appliances, it's also important to run them in an energy efficient manner. Read below for tips on how to make the most of your energy efficient appliances to save even more energy and money.
Dishwasher
Check the manual that came with your dishwasher for the manufacturer's recommendations on water temperature. Many have internal heating elements that allow you to set the water heater in your home to a lower temperature.
Newer dishwashers don't require that you rinse your dishes. All you need to do is scrape off large pieces of food, and the dishwasher will take care of the rest. Soaking or prewashing is generally only recommended in cases of burned-on or dried-on food.
Only run your dishwasher when you have a full load of dishes, but don't overload it.
Don't use the "rinse hold" on your machine for just a few soiled dishes. It uses 3-7 gallons of hot water each time you use it.
Let your dishes air dry if you don't have an automatic air-dry setting. To manually let your dishes air dry, turn off the control knob after the final rinse and prop the door open.
Refrigerator
Keep the door shut as much as possible. Try not to stand in front of an open refrigerator while deciding what to take out. Preplan what you're after while the door is shut.
A full fridge and freezer is more efficient than one that is less full. Add gallons of water to help take up the empty space.
Don't keep your refrigerator or freezer too cold. Recommended temperatures are 37° to 40°F for the fresh food compartment of the refrigerator and 5°F for the freezer. If you have a separate freezer for long-term storage, it should be kept at 0°F.
To check refrigerator temperature, place an appliance thermometer in a glass of water in the center of the refrigerator. Read it after 24 hours. To check the temperature of the freezer, place the thermometer between frozen packages and read after 24 hours.
Regularly defrost manual-defrost refrigerators and freezers. Frost buildup decreases the energy efficiency of the unit. Don't allow frost to build up more than one-quarter of an inch.
Make sure your refrigerator door seals are airtight. Test them by closing the door over a piece of paper or dollar bill so its half in and half out. If you can pull the paper or bill out easily, the latch may need adjustment or the seal may need replacing.
Cover liquids and wrap foods stored in the refrigerator. Uncovered foods release moisture and make the compressor work harder.
Pull the refrigerator away from the wall regularly to clean the coils with the brush attachment of your vacuum cleaner. Clean coils help the refrigerator run more efficiently.
Clothes Washers & Dryers
Only wash and dry full loads, but do not overload the machines.
Wash clothes in cold water. New high efficiency detergents do not require warm or hot water.
Clean your washing machine according to your owner's manual annually to ensure proper washing.
Use your dryer's moisture sensor to detect when clothes are just dry, so they are not over-dried.
Clean the lint filter of the dryer before every load to improve air circulation. Also, your dryer vents need to be regularly cleared of lint, which will save energy and prevent a fire.
Dryer sheets also cause a film or residue to be left behind. These need to be regularly cleaned with warm soapy water to remove the residue.

Shopping for ENERGY STAR Appliances
When it comes to shopping for and comparing energy-efficient appliances and home electronics, look for the EnergyGuide and ENERGY STAR® labels.
EnergyGuide Label - The Federal Trade Commission requires EnergyGuide labels on most home appliances (except for stove ranges and ovens), but not home electronics, such as computers, televisions, and home audio equipment. EnergyGuide labels provide an estimate of the product's energy consumption or energy efficiency. They also show the highest and lowest energy consumption or efficiency estimates of similar appliance models.
ENERGY STAR Label - The common blue label with the white star appears on appliances and home electronics that meet strict energy efficiency criteria established by the U.S. Department of Energy and U.S. Environmental Protection Agency. The ENERGY STAR labeling program includes most home electronics and appliances except for stove ranges and ovens.
One important thing to know is that even though a product is labeled ENERGY STAR there may be other models who use even less energy. The ENERGY STAR label guarantees that it uses less than a specific standard set for each appliance. Some models are as energy efficient as the standard, while other models are even more energy efficient. Do your homework and look at the EnergyGuide Label or research energy consumption on ENERGY STAR's website to compare models.
And remember to recycle your old appliance rather than just throwing it away.