Park City Municipal Announces Plans to Build New Senior Center
Post Date:
07/07/2020 2:00 PM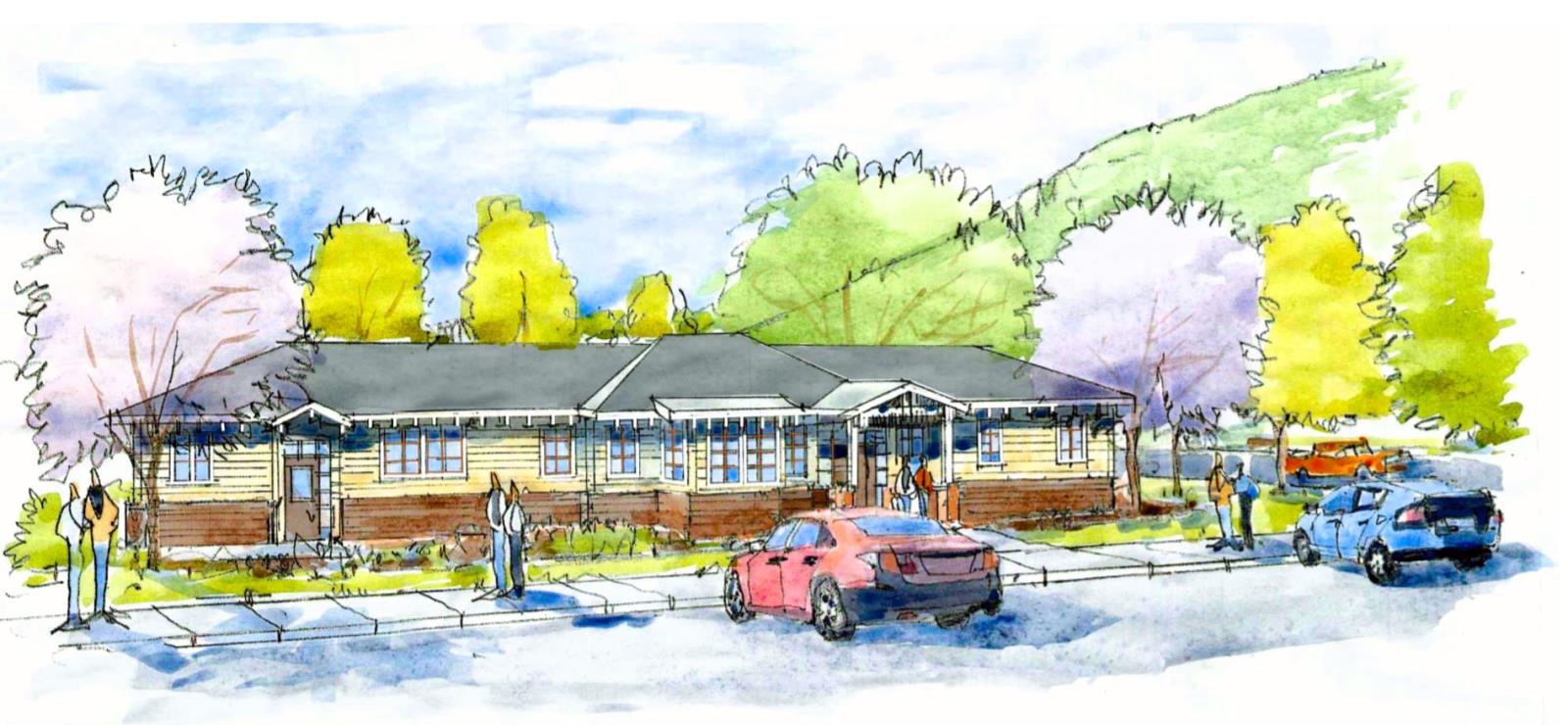 Park City Municipal Announces Plans to Build New Senior Center
PARK CITY, UTAH (June 29, 2020) – Mayor Andy Beerman and the Park City Council announced today plans to build a new Park City Senior Center at 1260 Park Avenue (City Park). Reaffirming its strong commitment to the senior community, the City will build a state-of-the-art senior center, creating a vibrant community gathering space to allow for expanded programming designed to meet the needs of Park City's growing senior population.
The City and seniors have a long history of working together to relocate the current senior center, which sits on a portion of a parcel on the 1300 block between Park and Woodside Avenues, slated for affordable housing development. The new senior center will offer key amenities requested by seniors to meet future programming goals, including:
Easy access to the Park City Library and trail system
Central location with Park City Transit accessibility
A new professional kitchen
Exclusive use of the facility during senior events and meeting times
On-site parking
"After years of discussions and planning, we have finally found an ideal location and facility to meet the evolving needs of our growing senior population. We are excited to share the details with the seniors and the rest of our community," said Mayor Andy Beerman.
The City is ready to begin design work immediately, and construction in spring 2021, with completion in late fall 2021. The current senior center will remain in operation until the new facility is complete. The City will pursue an agreement with Summit County to solidify continued senior services, including funding and programming, well into the future. The City seeks input and feedback from the seniors and all stakeholders to improve programming at the new center.
To learn more, please visit parkcity.org/senior-center. The City will also host two virtual events for the public to review proposed designs and provide feedback.
Park City Senior Center Virtual Open House
Thursday, July 2, 3:00 – 4:00 p.m.
Zoom Webinar at the following link: us02web.zoom.us/j/81799773624
Virtual Coffee with Council
Tuesday, July 7, 9:00 – 10:00 a.m.
Zoom Webinar at the following link: us02web.zoom.us/j/87477664867 and Facebook Live (facebook.com/parkcitygovt)
###
FOR MORE INFORMATION, CONTACT:
Linda Jager
Community Engagement Manager
Park City Municipal Corporation
435.615.5189 | linda.jager@parkcity.org
About Park City Municipal Corporation
Park City Municipal Corporation is the government seat for Park City, Utah. A former silver mining town, Park City is now home to two world-class ski resorts and was the mountain host for the 2002 Salt Lake City Olympic Winter Games. For more information, please visit parkcity.org
Return to full list >>
Converting our electricity to 100% renewable is a major part of our transition to become a carbon neutral community. Renewable electricity is created using technologies that don't burn any fossil fuels to create energy, such as water, wind or the sun. There are no associated greenhouse gas emissions with creating energy from renewables. We're confident that the future will be powered with renewables.
Approximately one-third of our community-wide carbon footprint comes from the electricity we use. Decarbonization means removing the carbon emitted from our energy sources. Transitioning to renewables is how we will decarbonize the energy that Park City uses.
In 2016, Park City made the decision to work with the local utility, Rocky Mountain Power, to work together to bring 100% renewable electricity to Park City. Salt Lake City, Summit County and Moab have joined the effort and in total we will convert eighteen percent of Utah's electric grid to renewables. While Park City is a small community of only around 8,000 people, we believe we have the power to influence to create a pathway for other communities to transition to 100% renewables.
Not only does renewable energy emit drastically fewer carbon emissions as it produces electricity, it will transform Utah's economy, produce jobs and provide stable electricity. It will also clean the air as we transition our homes, buildings, and transportation to fully electric. Renewables are becoming cheaper than fossil fuels. Renewable energy has plunged is price, and now is competitive, and often cheaper, when compared to traditional coal and natural gas generation. Renewable electricity often has zero cost fuel. The sun and wind don't ever send a bill. Compare this to traditional coal and natural gas generation, where the fuel price can fluctuate. PacifiCorp, Rocky Mountain Power's parent company, recently stated that thirteen of its twenty-two coal plants are uneconomic.
In addition, renewable energy keeps the dollars spent on energy close to home. Park City alone spends over $245 million per year on energy, much of which ends up in unstable or even corrupt regions of the world. Imagine if that money was spent on local jobs, benefiting our local economy?