AVISO A LA PRENSA: Carta del Alcalde de Park City & el Consejo Municipal, Jefe de Policía, y el Director General del Municipio de Park City
Post Date:
06/04/2020 9:00 AM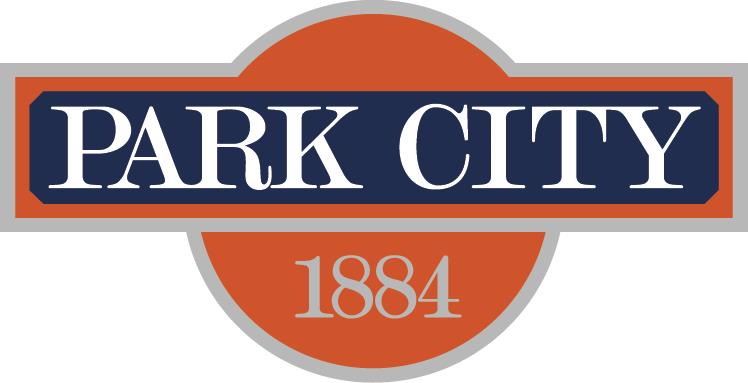 4 de junio de 2020
Querido Park City,
Enfado. Miedo. Desamor. Esperanza. Solidaridad …
Estos son algunos de los pensamientos y emociones que pasan por nuestros corazones y mentes después de los eventos en Minneapolis y las protestas posteriores en nuestra nación.
Los estudiantes de la escuela secundaria de Park City dieron una lección oportuna el lunes sobre cómo escuchar activamente, aprender e impulsar el cambio a pesar de su impaciencia y frustración. La manifestación pacífica contra una historia inexcusable de brutalidad policial contra las personas de color y los vulnerables fue inspiradora e inquietante al mismo tiempo. Los felicitamos, estamos inspirados por su coraje y agradecidos por su disposición a liderar a nuestra comunidad en la creación de la demostración.
La verdad es que existen prejuicios y racismo sistémico en nuestra comunidad. Todos tenemos la responsabilidad de mirar hacia adentro y educarnos y hacernos responsables de nuestras acciones.
Uno de los beneficios de ser una comunidad pequeña es la capacidad de enfocarse en la seguridad del vecindario y la vigilancia comunitaria. Muchos de nosotros tenemos el beneficio de conocer a nuestros agentes de policía por su nombre y, a menudo, los vemos en el supermercado, en nuestras escuelas y en el gimnasio. Muchos de nuestros oficiales conocen a nuestros hijos e incluso a nuestras mascotas, y la mayoría de nosotros tenemos el privilegio de no sentirnos asustados o amenazados por estas interacciones. Esto es un lujo. Reconocemos que este no es el caso para todos, y nos comprometemos a garantizar que todos los miembros de nuestra comunidad se sientan protegidos y protegidos por nuestros agentes de policía.
El municipio de Park City condena inequívocamente las acciones de los individuos y los sistemas que toleraron, incluso permitieron, la crueldad inaceptable que condujo a la muerte de George Floyd. Nuestro jefe de policía, Wade Carpenter, denuncia abiertamente las acciones de los agentes de policía de Minneapolis involucrados en el asesinato de George Floyd y aquellos en la profesión que manchan el honor de aquellos a quienes tienen el deber de proteger y servir.
Las mujeres y los hombres del Departamento de Policía de Park City están tan disgustados e indignados como el resto de nosotros. Creen en la integridad de la ley, los derechos humanos y la decencia común. También están comprometidos con la capacitación continua para reconocer los prejuicios implícitos, el racismo sistémico y seguir las mejores prácticas en la vigilancia policial moderna. Si algún oficial de policía de Park City se comporta de manera inconsistente con los valores de nuestra comunidad, esperamos que nos responsabilice por ello.
A nivel nacional, nos solidarizamos con todas las comunidades de color, especialmente con la comunidad negra durante este momento difícil. A nivel local, seguimos comprometidos con nuestro trabajo para crear una comunidad segura y más equitativa para todos los que viven, trabajan y visitan nuestro pueblo de montaña.
Humildemente,
El Alcalde de Park City Andy Beerman
Miembros del Consejo de Park City Max Doilney, Becca Gerber, Tim Henney, Steve Joyce, and Nann Worel
Jefe de policia de Park City Wade Carpenter
Gerente de la ciudad de Park City Matt Dias
Return to full list >>
Converting our electricity to 100% renewable is a major part of our transition to become a carbon neutral community. Renewable electricity is created using technologies that don't burn any fossil fuels to create energy, such as water, wind or the sun. There are no associated greenhouse gas emissions with creating energy from renewables. We're confident that the future will be powered with renewables.
Approximately one-third of our community-wide carbon footprint comes from the electricity we use. Decarbonization means removing the carbon emitted from our energy sources. Transitioning to renewables is how we will decarbonize the energy that Park City uses.
In 2016, Park City made the decision to work with the local utility, Rocky Mountain Power, to work together to bring 100% renewable electricity to Park City. Salt Lake City, Summit County and Moab have joined the effort and in total we will convert eighteen percent of Utah's electric grid to renewables. While Park City is a small community of only around 8,000 people, we believe we have the power to influence to create a pathway for other communities to transition to 100% renewables.
Not only does renewable energy emit drastically fewer carbon emissions as it produces electricity, it will transform Utah's economy, produce jobs and provide stable electricity. It will also clean the air as we transition our homes, buildings, and transportation to fully electric. Renewables are becoming cheaper than fossil fuels. Renewable energy has plunged is price, and now is competitive, and often cheaper, when compared to traditional coal and natural gas generation. Renewable electricity often has zero cost fuel. The sun and wind don't ever send a bill. Compare this to traditional coal and natural gas generation, where the fuel price can fluctuate. PacifiCorp, Rocky Mountain Power's parent company, recently stated that thirteen of its twenty-two coal plants are uneconomic.
In addition, renewable energy keeps the dollars spent on energy close to home. Park City alone spends over $245 million per year on energy, much of which ends up in unstable or even corrupt regions of the world. Imagine if that money was spent on local jobs, benefiting our local economy?