Park City Municipal Partners with Canyons Village Management Association, Deer Valley Resort, and Park City Mountain to Launch Ride On Park City
Post Date:
10/18/2019 3:13 PM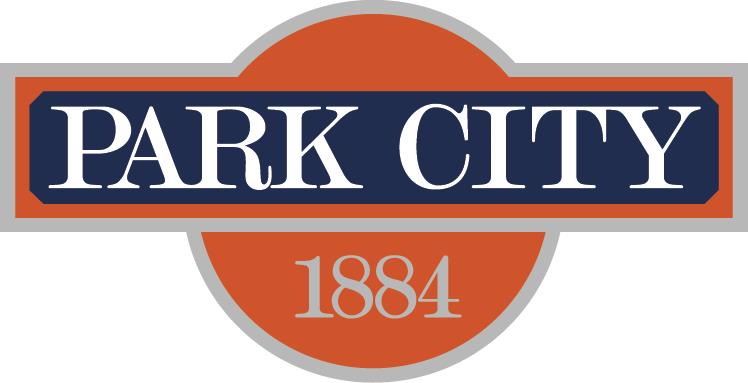 CONTACT:
Alexis Verson
Senior Transportation Manager
Park City Municipal Corporation
alexis.verson@parkcity.org | 435.615.5317
Park City Municipal Partners with Canyons Village Management Association, Deer Valley Resort, and Park City Mountain to Launch Ride On Park City
PARK CITY, UTAH (October 18, 2019) – Park City Municipal Corporation, in a joint public/private partnership with Canyons Village Management Association (CVMA), Deer Valley Resort, and Park City Mountain, are launching Ride On Park City, a mobile and web-based platform that focuses on reducing single occupancy vehicle trips. The platform, slated to launch in December 2019, creates a system of rewards and information for travel behavior that benefits the community's transportation and environmental goals.
"Partnering with local employers to launch Ride On Park City shows our community's commitment to collectively work to reduce traffic and congestion. I applaud our resort partners for their collaboration and willingness to proactively manage some of their impacts to our transportation system," said Mayor Andy Beerman.
Ride On Park City offers employees a suite of options for trip planning to, from, and around Park City and Summit County. While the initial launch will focus on the trips generated by employees at Canyons Village, Deer Valley Resort, Park City Mountain, and Park City Municipal, the application will be available to other local employers in the future to expand use throughout the community.
Ride On Park City can reward employees for carpooling, taking transit, or using an alternative mode instead of driving alone. Several options are available for program administrators including a points-based system to redeem prizes, raffles, commuter challenges, giveaways, and other incentives provided and funded by the employer.
"We're excited to partner with other local employers to launch Ride on Park City, and we look forward to sharing the platform with our employees this season," said Mike Lewis Sr. Director of Base Area Operations at Park City Mountain. "Looking to the future, we all have a shared responsibility to improve traffic flow and support sustainability in Park City. Ride on Park City is one step in helping us accomplish this together."
Park City Municipal will measure the success of the platform based on the employee percentage that regularly participates on the app, use of travel diaries to monitor trip modes, and by continually expanding the program and the number of trips combined, changed, or reduced.
"CVMA is excited to partner on the Ride On Park City platform. This aligns with our transportation initiatives to help reduce the amount of single occupancy vehicles and encouraging our employees and guests to seek alternative, sustainable ways to get around Park City and Summit County. We understand solving our traffic challenges is a multi-faceted approach, and this is yet another way to band together as a community to strive to change travel habits. We are looking forward to a successful kickoff of Ride On Park City this upcoming winter season," said John Simmons, CVMA Planning and Operations Manager.
"Deer Valley Resort is thrilled to work together with local employers to help reduce the amount of traffic, protect the environment and improve the sustainability of our beautiful mountain town," said Chris Lampe, Deer Valley Resort, Director of Human Resources.
Interested employers and organizations can contact Alexis Verson (alexis.verson@parkcity.org) for more information on potential partnerships.
###
About Park City Municipal Corporation
Park City Municipal Corporation is the government seat for Park City, Utah. A former silver mining town, Park City is now home to two world-class ski resorts and was the mountain host for the 2002 Salt Lake City Olympic Winter Games. The town of 7,500 also hosts many special events, including the Sundance Film Festival and the Kimball Arts Festival. For more information, please visit parkcity.org.
Return to full list >>
Converting our electricity to 100% renewable is a major part of our transition to become a carbon neutral community. Renewable electricity is created using technologies that don't burn any fossil fuels to create energy, such as water, wind or the sun. There are no associated greenhouse gas emissions with creating energy from renewables. We're confident that the future will be powered with renewables.
Approximately one-third of our community-wide carbon footprint comes from the electricity we use. Decarbonization means removing the carbon emitted from our energy sources. Transitioning to renewables is how we will decarbonize the energy that Park City uses.
In 2016, Park City made the decision to work with the local utility, Rocky Mountain Power, to work together to bring 100% renewable electricity to Park City. Salt Lake City, Summit County and Moab have joined the effort and in total we will convert eighteen percent of Utah's electric grid to renewables. While Park City is a small community of only around 8,000 people, we believe we have the power to influence to create a pathway for other communities to transition to 100% renewables.
Not only does renewable energy emit drastically fewer carbon emissions as it produces electricity, it will transform Utah's economy, produce jobs and provide stable electricity. It will also clean the air as we transition our homes, buildings, and transportation to fully electric. Renewables are becoming cheaper than fossil fuels. Renewable energy has plunged is price, and now is competitive, and often cheaper, when compared to traditional coal and natural gas generation. Renewable electricity often has zero cost fuel. The sun and wind don't ever send a bill. Compare this to traditional coal and natural gas generation, where the fuel price can fluctuate. PacifiCorp, Rocky Mountain Power's parent company, recently stated that thirteen of its twenty-two coal plants are uneconomic.
In addition, renewable energy keeps the dollars spent on energy close to home. Park City alone spends over $245 million per year on energy, much of which ends up in unstable or even corrupt regions of the world. Imagine if that money was spent on local jobs, benefiting our local economy?