Barbara Bretz Awarded 17th Annual "Community Leadership Award" by Leadership Park City
Post Date:
11/06/2019 4:00 PM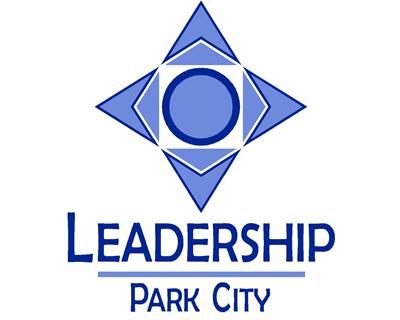 Barbara Bretz Awarded the 17th Annual "Community Leadership Award" by Leadership Park City
FOR MORE INFORMATION, CONTACT:
Myles Rademan
Director of Leadership Park City
myles@parkcity.org
435.901.8778

PARK CITY, UTAH (October 4, 2019) — Leadership Park City is pleased to honor Barbara Bretz as the recipient of its seventeenth annual "Community Leadership Award." This award recognizes an outstanding Park City citizen who through sustained involvement, tireless commitment and insightful leadership has made significant contributions to the greater Park City community.
Ben Franklin wrote that "Even the greatest vision without action is simply hallucination."
The Community Leadership Award honors individuals who not only think and vision, but who act and persevere; who makes good things happen with the help of and for the benefit of others.
Barbara Bretz is the consummate and unheralded community volunteer. She moved to Park City in 1999 and immediately got involved with her HOA, the Newcomer's Board and The Canyons as an Ambassador.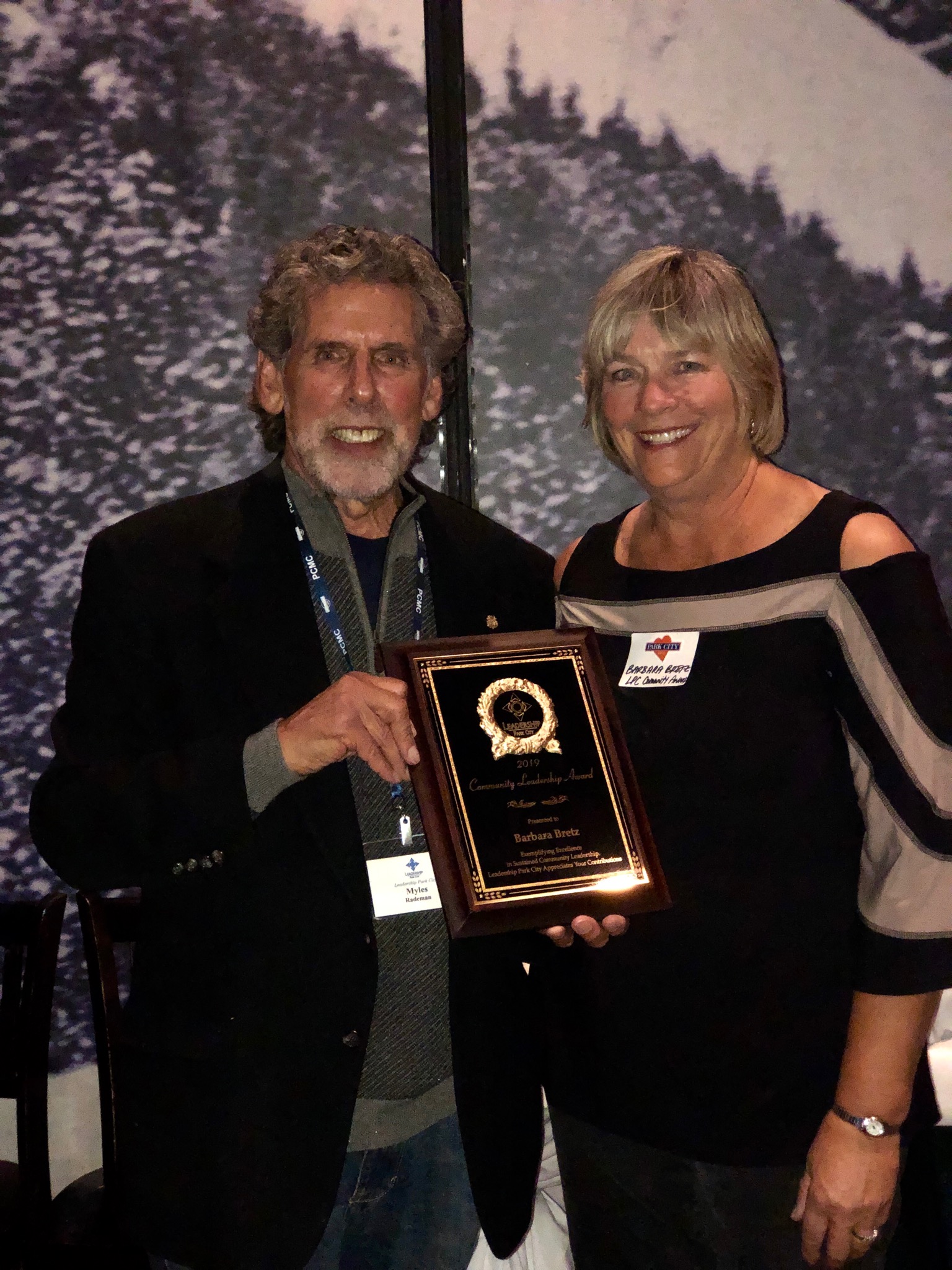 Barbara's love for history, books and film.....drew her into a long-time association with the historical society as a docent, walking tour guide and lately as a "ghost in the Glenwood". She volunteered for Friends of the Park City Library and served on that board for seven years and still continues to volunteer. You likely hear her book and film reviews on KPCW and she also co-hosts a film program with Leslie Thatcher during Sundance and assists with the community calendar.
Barbara was a stellar member of Leadership Class 15 (which class still continues to claim they were the very best class!) And following her leadership year she served on the first board of the Leadership Park City Alumni Association and as its first Newsletter editor. A job she did for many years with great gusto, intelligence and detail.
You can now find Barbara writing feature blogs for the Park City Summit County Arts Council, and she is also currently serves as a board member of the newly formed non-profit.....Summit County Clubhouse.
Leadership Park City is proud to honor Barbara Bretz with its seventeenth annual Community Leadership Award. She exemplifies the sustained unselfish leadership necessary to strengthen community institutions, the initiative to champion practical ideas, and a spirit that helps define the public good.
Her tireless efforts to better our community has earned her tremendous respect and admiration from her peers and the tenacity with which she approaches tasks is a real inspiration.
Barbara is one of Park City's 'leadership heroes,' and Leadership Park City is honored to bestow this year's annual Community Leadership Award on her. She joins a pantheon of previous award recipients, including: Candy Erickson, Bob Richer, Sally Elliott, Jan Wilking, Meeche White, Mary & Charlie Wintzer, Rob Slettom, Tina Lewis, Bill Brown, Jess Reid, Insa Riepen, Dana Williams, Christina Miller, Jenni Smith, Jane Patten, Fr. Charles, and last year's recipient, Adam Strachan as leadership role models for our community.
###
The Community Leadership Award is presented annually in October at the Leadership Park City welcoming reception and final banquet.
Now entering its 26th year, Leadership Park City is an award-winning, community-based leadership program designed to provide emerging leaders with new and additional skills and networking opportunities helping them make positive and lasting contributions to the greater Park City and Summit County communities. The program is supported by a wide variety of public and private sponsors sharing a faith in building strong communities and community leaders. The program now has over 600 participants and alumni.
Return to full list >>