Leadership Park City Announces Class 26 Roster
Post Date:
09/20/2019 8:00 AM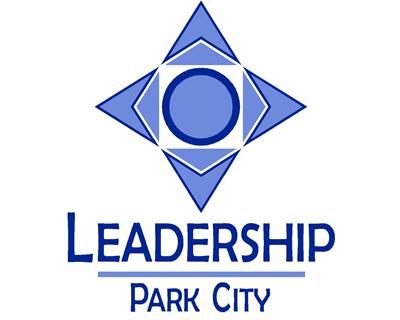 FOR MORE INFORMATION, CONTACT:
Minda Stockdale
Analyst and Leadership Administrator
minda.stockdale@parkcity.org
435.615.5186
Leadership Park City Announces Class 26 Roster
Leadership Park City celebrates its 26th year with its 2019/2020 class
PARK CITY, UTAH (September 20, 2019) — Leadership Park City is proud to announce the members of its 26th Class. The selection committee chose 36 class members from an impressive group of over 90 applicants.
Applicants hailed from Summit, Wasatch, and Salt Lake Counties, though all have some connection to Park City by way of their careers or personal lives. Program founder and director Myles Rademan explained, "We are thrilled to welcome the 26th year of Leadership Park City with anther excellent group of Park City area community members. The selection process was especially challenging as there were many qualified applicants. Applicants not selected for this year's class are encouraged to reapply in the future."
The Leadership program also includes two events open to the public: a one-day "Leadership 101" class on Wednesday, February 5, and a free community lecture in March. Those unable to take part in the formal program are encouraged to attend either or both of the public events. Tickets for Leadership 101 will go on sale in early 2020. For more information about the Leadership program, visit: parkcity.org/departments/leadership-park-city. The selection committee would like to extend their welcome to incoming members of Class 26, and congratulate the graduates of Class 25:
GRADUATING MEMBERS OF LEADERSHIP PARK CITY CLASS 25

Alisa Schofield
Deanna Rhodes
Meaghan Miller
Alisha Niswander

Elizabeth Dosher
Michael Thurgood
Andrea Spaulding

Emily Quinn Loughlin

Michael Lewis
Anna Frachou

Gregg Simonds
Michelle Downard
Beano Solomon

Hannah Tyler
Pat Matheson
Camilla Kragius

Janna Young

Roberto Lopez
Christine Katzenberger
Jennifer Gardner

Stephanie Engelbrecht-Richins
Claire Wiley

Kahrin Sharp
William Pidwell
Clay Coleman

Kendra Wyckoff
Daniel Potter

Malena Stevens

David Kottler

Marion Boland

MEMBERS OF LEADERSHIP PARK CITY CLASS 26

Aimee Armer

Flor Dalila Ambario (Flower)

Nicole Kennedy

Alisa Evans

Gabriel Bielma

Pete Earle

Allison Bowman

Jan McCosh

Phil Bondurant

Andrea Terwillegar
Janice Fine

Ryann Satz

Ashley Lewis

John D. Fry

Shay Blackley

Carol Calder Haselton

Kathleen Nichols

Steve Paul Pushka

Celia Peterson

Kelly Simons

Steve G Yapp

Dave Paskoski

Kevin Stickelman

Sue Ann Kern

Diane Bernhardt

Khaki Howe

Teague Cowley

Doug Dickens

Leslie Chavez

Tyler Orgill

Emily Cook

Meredith Riley

Willa Fleming-Harkness

Eric Hoffman

Mike Ruzek

Evelyn Cervantes

###
About Park City Municipal Corporation Park City Municipal Corporation is the government seat for Park City, Utah. A former silver mining town, Park City is now home to two world-class ski resorts and was the mountain host for the 2002 Salt Lake City Olympic Winter Games. The town of 7,500 also hosts many special events, including the Sundance Film Festival and the Kimball Arts Festival. For more information, please visit parkcity.org.
Return to full list >>