Save the Date: SR-248 Public Hearing, June 26
Post Date:
06/18/2019 1:44 PM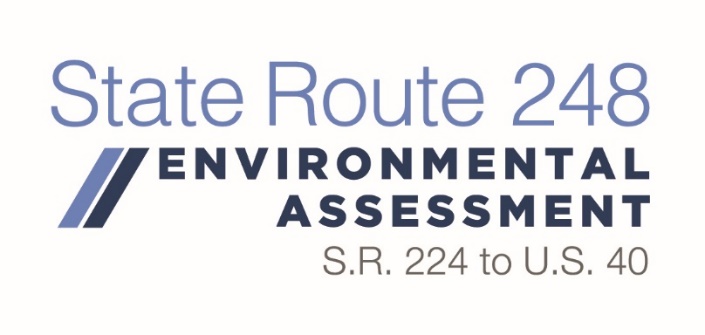 THE PUBLIC HEARING IS APPROACHING
The Utah Department of Transportation (UDOT), in cooperation with Park City, has prepared a Draft Environmental Assessment (EA) for proposed improvements to the SR-248 corridor. Information about the project will be available in an open house format from 4:00-6:00 p.m. with project team members available to answer questions. If you cannot attend, there will be an online public meeting on the same day on UDOT's website.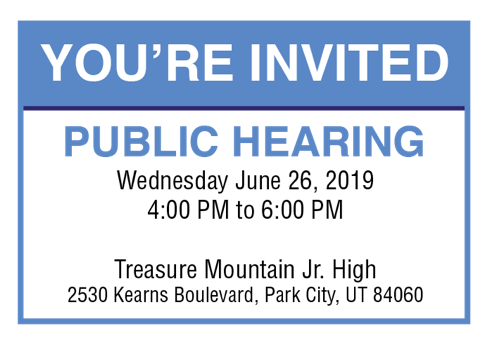 The project website has many tools to help you understand the proposed project including a story map, video, and interactive map. You can view these materials and read the Draft EA on UDOT's website. Hard copies for the SR-248 EA are available for public review at the following locations:
Park City Library: 1255 Park Ave, Park City, UT 8406
Summit County Library: 1885 W Ute Blvd, Park City, UT 8409
Summit County Library: Kamas Valley Branch: 110 N Main Street, Kamas, UT 84036
Park City Offices (2nd Floor Public Information Desk): 445 Marsac Ave, Park City, UT 84060
UDOT Region Two office: 2010 S 2760 W, Salt Lake City, UT 8410
Lochner office: 3995 South 700 East, Suite 450, Salt Lake City, UT 84107
The official 30-day comment period has begun. Comments can be submitted at the public hearing (to court recorder), via mail, online comment form, and email until midnight July 11, 2019.
The meeting will be accessible according to the requirements of the Americans with Disabilities Act (ADA). If you have any special language, audio or visual needs please contact the project at least 72 hours prior to the meeting so that accommodations can be provided.
CONTACT UDOT'S PUBLIC INVOLVEMENT TEAM
Phone or Text: 435-602-7440
Email: sr248improved@utah.gov
Return to full list >>