Notice: Price Increase July 1
Effective July 1, 2019 fees for PC MARC facility passes and the indoor tennis court fee will increase. Our current pass sale runs through June 30th, and you can save 20% on the current 3-month pass price.
Please note that there has been no increase to the class add-on at this time, only to the Facility Fee.
Sale passes can be purchased in person at the MARC or online.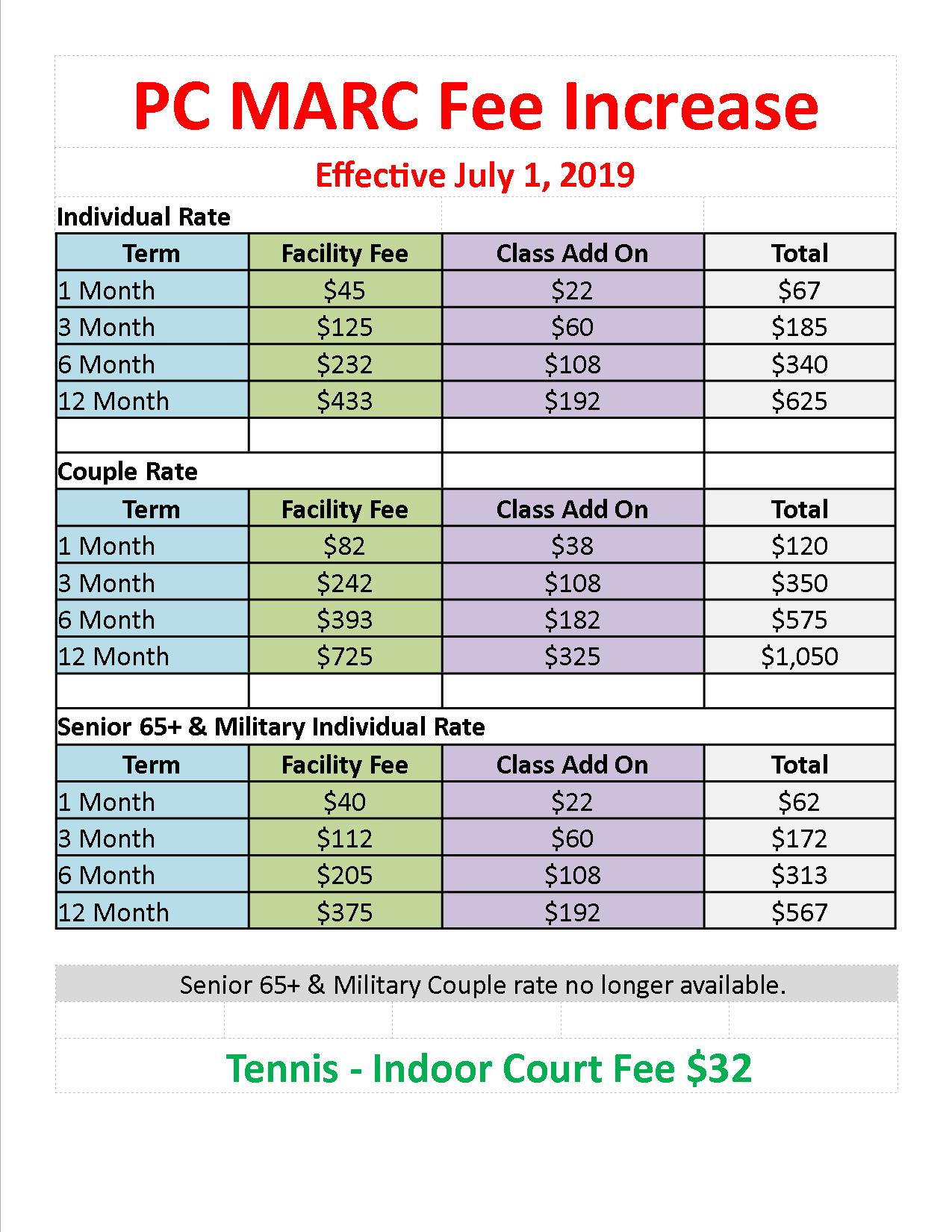 Return to full list >>