The Community Engagement team is part of the City's Sustainability Department. We are responsible for community outreach, citizen-engagement initiatives, social media, media inquiries, and emergency communications. Our goal is to sustain and enhance the Park City community through a broad range of public involvement activities.
For additional information on our most recent programs please visit the following links:
Community Engagement Team
Linda Jager, Community Engagement Manager
435-615-5189
linda.jager@parkcity.org
Tanzi Propst, Digital Communications Coordinator
tanzi.propst@parkcity.org
Emma Prysunka, Communications Specialist
435-615-5206
emma.prysunka@parkcity.org
Clayton Scrivner, Communications Manager
801-597-8108
clayton.scrivner@parkcity.org
Community & Public Affairs News
State of the City
Post Date:
01/23/2019 11:06 AM
State of the City

Join Mayor Andy and City Council on Tuesday, February 12, from 6:00-8:00 p.m. at Santy Auditorium, for a community gathering to celebrate the City's accomplishments in 2018, and to take a look at what's ahead.

6:00-7:00 p.m. State of the City presentation and Q&A
7:00-8:00 p.m. Dessert "pieluck" and community gathering with City Council and Planning Commission members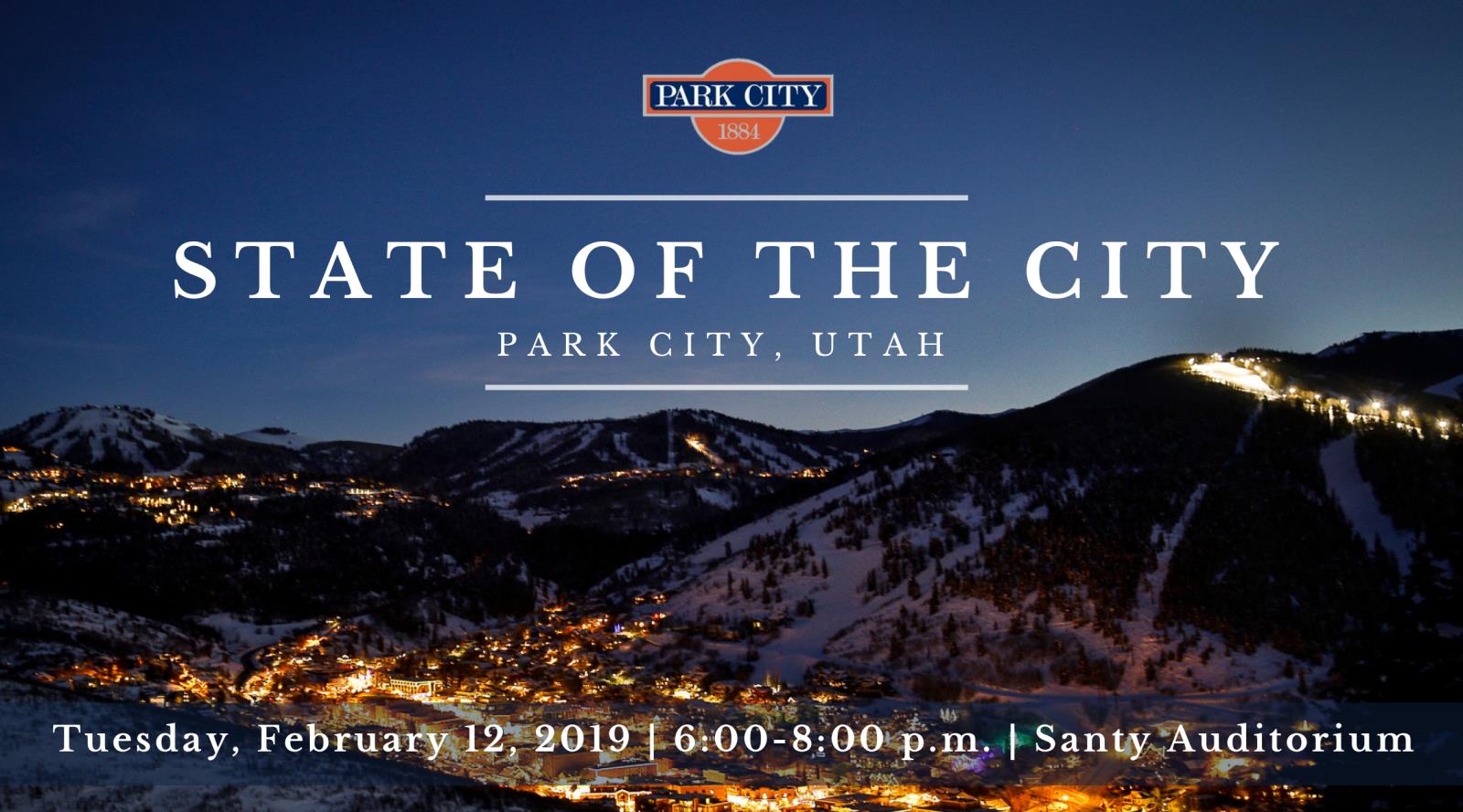 For more information, please contact Linda Jager at linda.jager@parkcity.org or 435.615.5189.
Return to full list >>
Twitter
Feb 01

This post was not retweeted

February is #BlackHistoryMonth. We encourage you take some time this month to celebrate Black achievements, honor B… https://t.co/Ugy6RilZs1

Jan 31

This post was not retweeted

City Brief – a look at the week ahead in City meetings and news – is now available on our website. More informatio… https://t.co/V093JwsLnd

Jan 31

This post was not retweeted

Tomorrow, Feb. 1, is recycling & trash pick-up day for Aspen Springs, Thaynes Canyon, Three Kings, Iron Mountain, P… https://t.co/1dc4XgroXE
More Tweets